Iray Fairytale Textures for the Precious Unicorn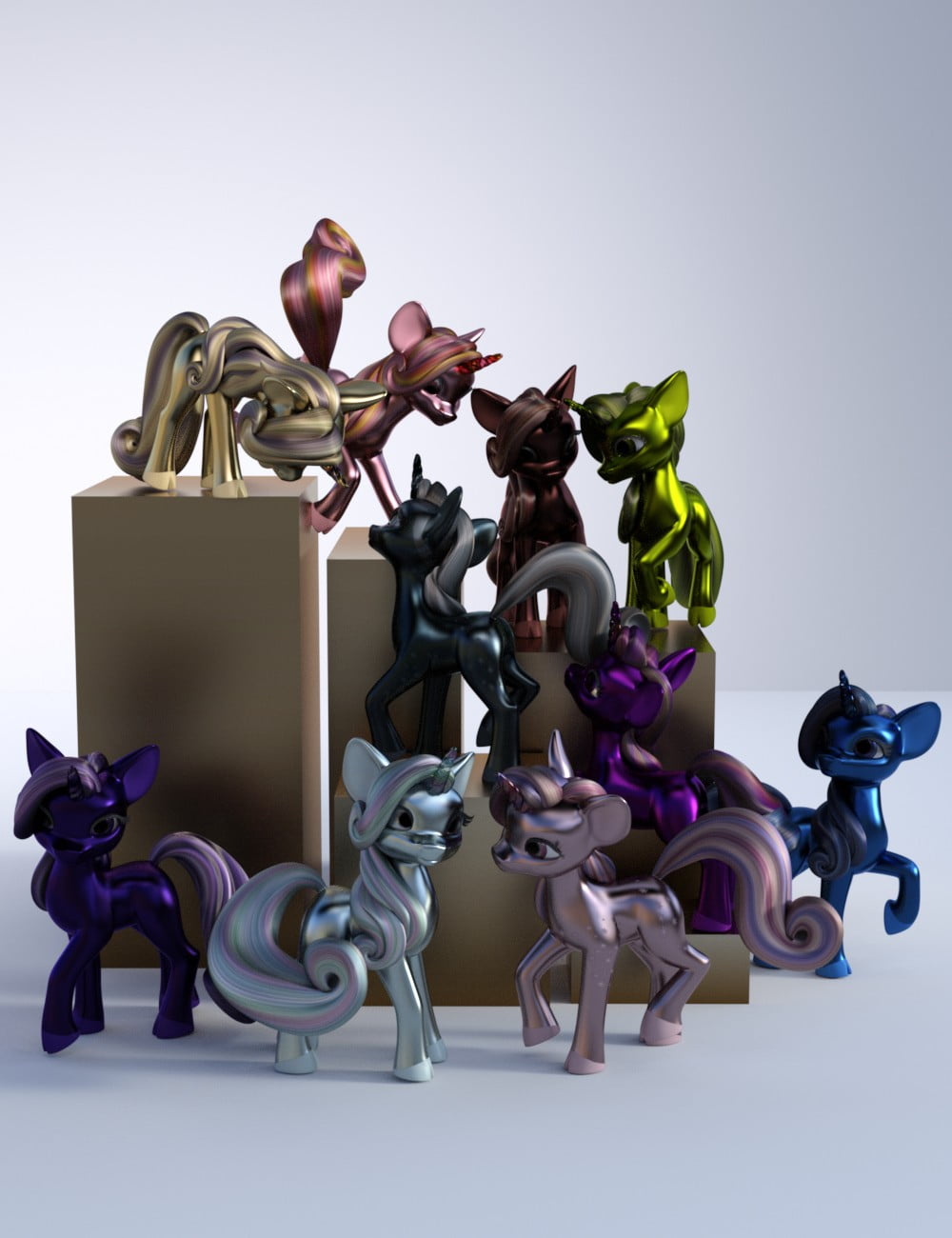 ---
Iray Fairytale Textures for the Precious Unicorn
Introducing 20 textures that will take the Precious Unicorn from the woodlands to the Fairytale Page.
Includes 10 normal textures. As well as the plain normal textures, there are options to change the colour of the hoofs, the inner ear, the mane and bangs, the tail and the horn. Also included are 10 options to add stars of different colours.
The textures for the mane, bangs, tail, horn and eyes are in a separate folder as those options can be used on both the plain and the metallic unicorn.
There are options to change the textures for the hooves, the inner ear and the colours of the stars in the plain unicorn folder as they only work on the plain unicorn and there is an option to add stars to the metallic unicorn in its folder as it only works on the metallic unicorn.
There are also 10 different metallic textures as well as one option to add stars.
I believe that unicorns should have hooves. If you want yours to have them as well then add them to the unicorn before you add the main textures. The options to change the hoof colours will only work if the base hoof colour has already been added.
These textures do not use the same texture maps as my Iray Fairytale textures for the Precious Deer.
---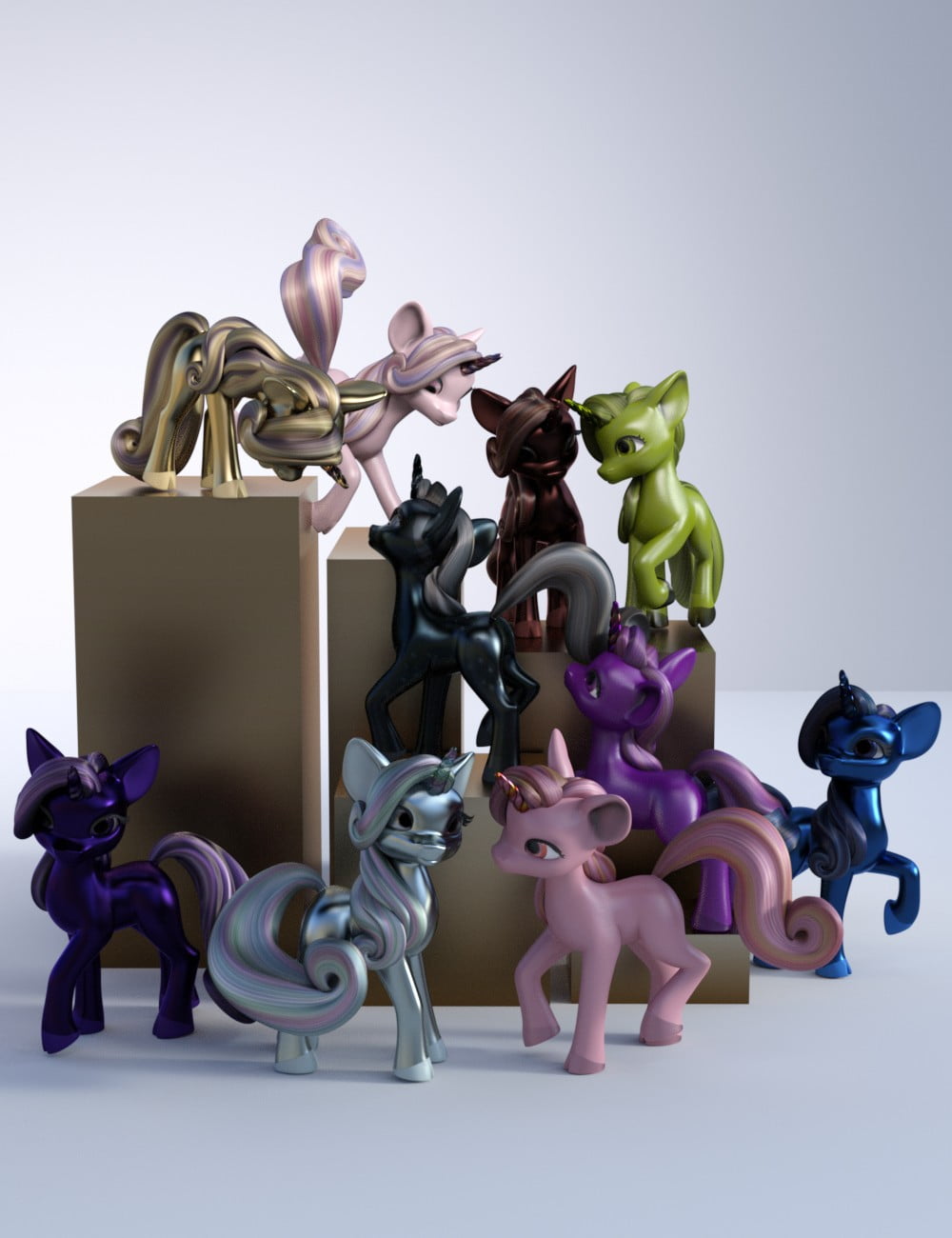 ---