Iray Fine Leather Shaders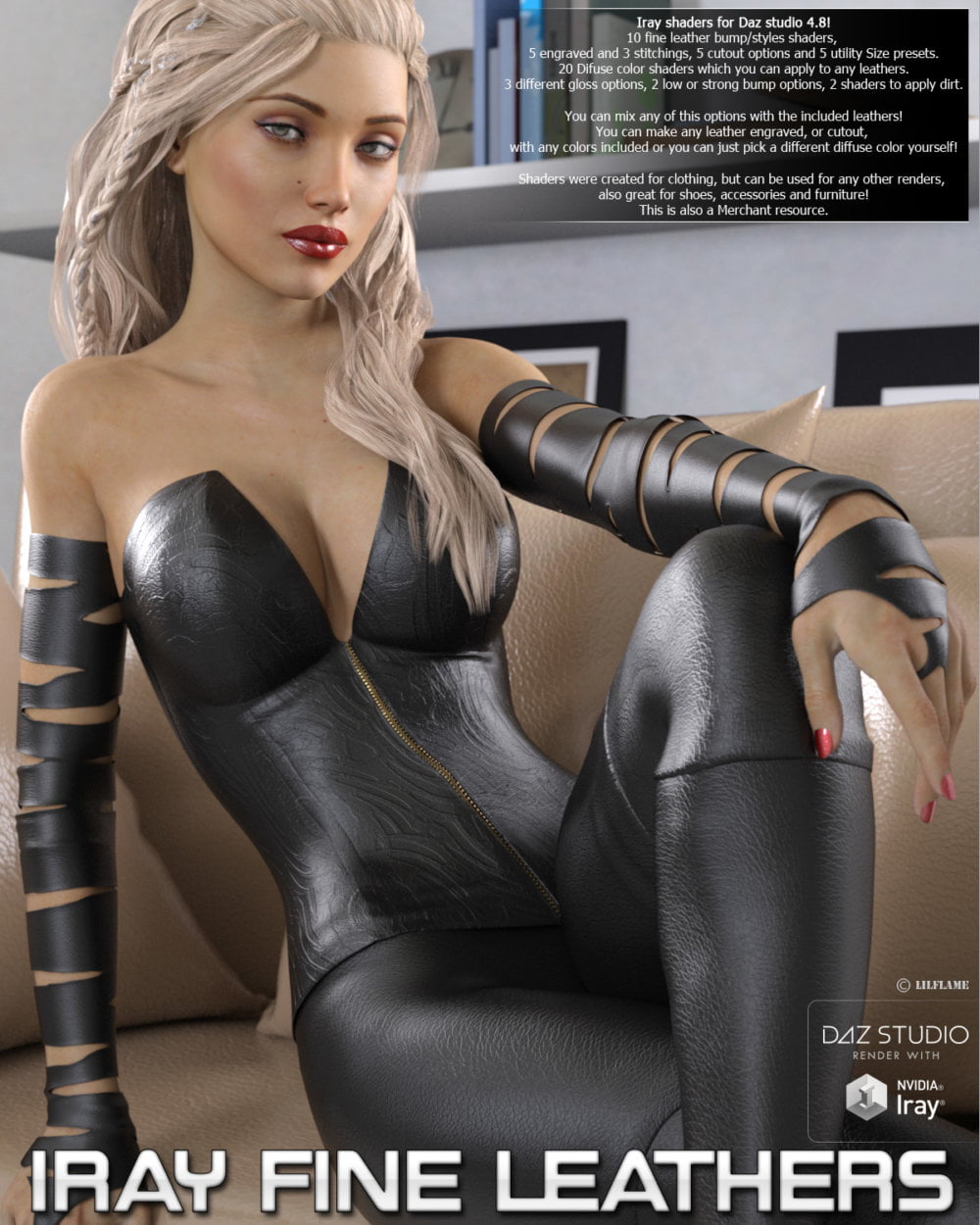 Iray shaders for Daz Studio 4.8!
10 fine leather bump shaders, 5 engraved and 3 stitchings,5 cutout options and 5 utility Size presets.
20 Difuse color shaders which you can apply to any leathers.
3 different gloss options, 2 low or strong bump options, 2 shaders to apply dirt.
Total of 50 shaders.
You can mix any of this options with the included leathers!
You can make any leather engraved, or cutout, with any colors included or you can just pick
a different diffuse color yourself!
Shaders were created for clothing, but can be used for any other renders, also great for shoes, accessories and furniture!
This is a Merchant resources you can use to create your own clothing textures.
You can not make a similar resource pack!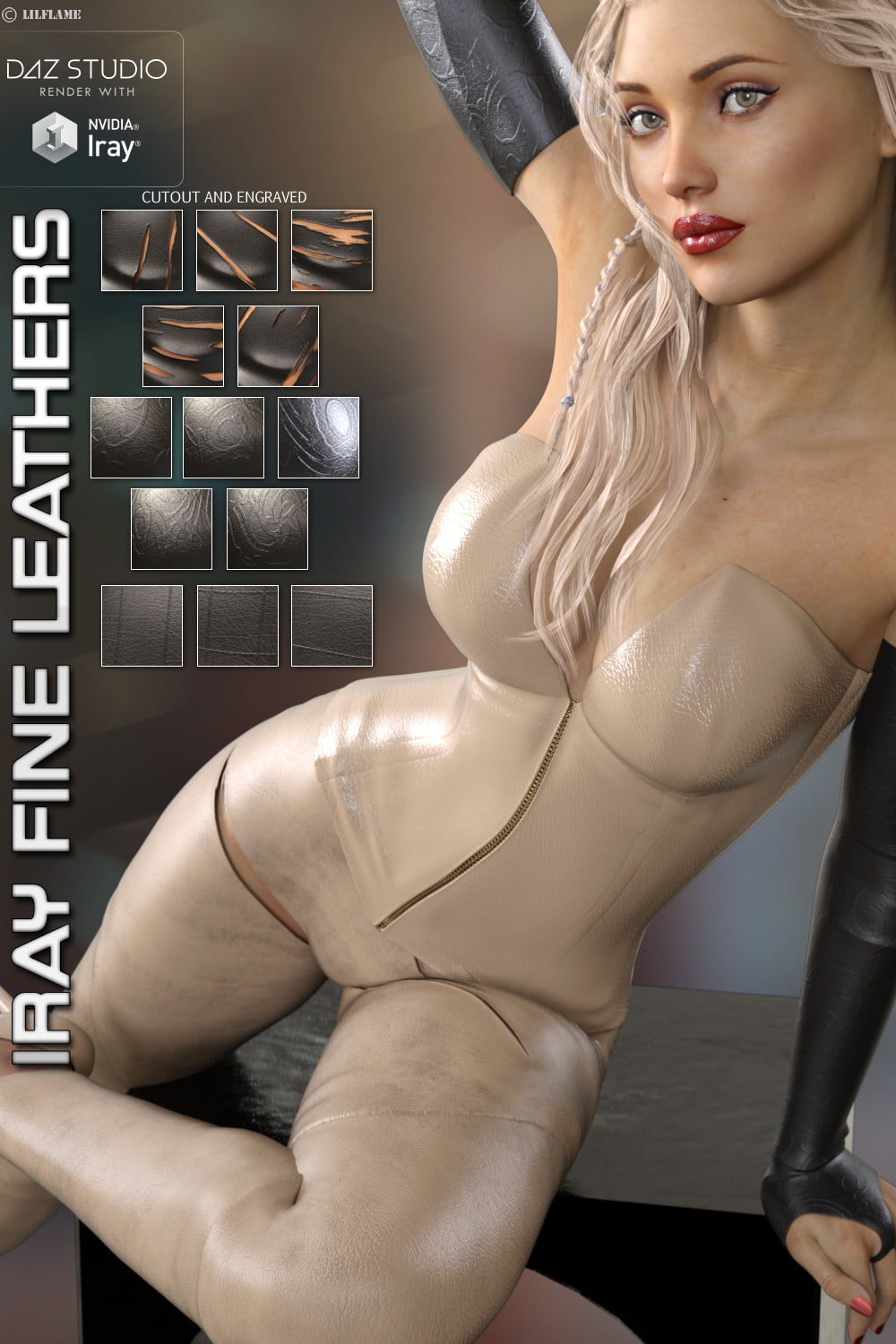 ---