Iray Halloween Fabric Shaders And Seamless Tile Merchant Resource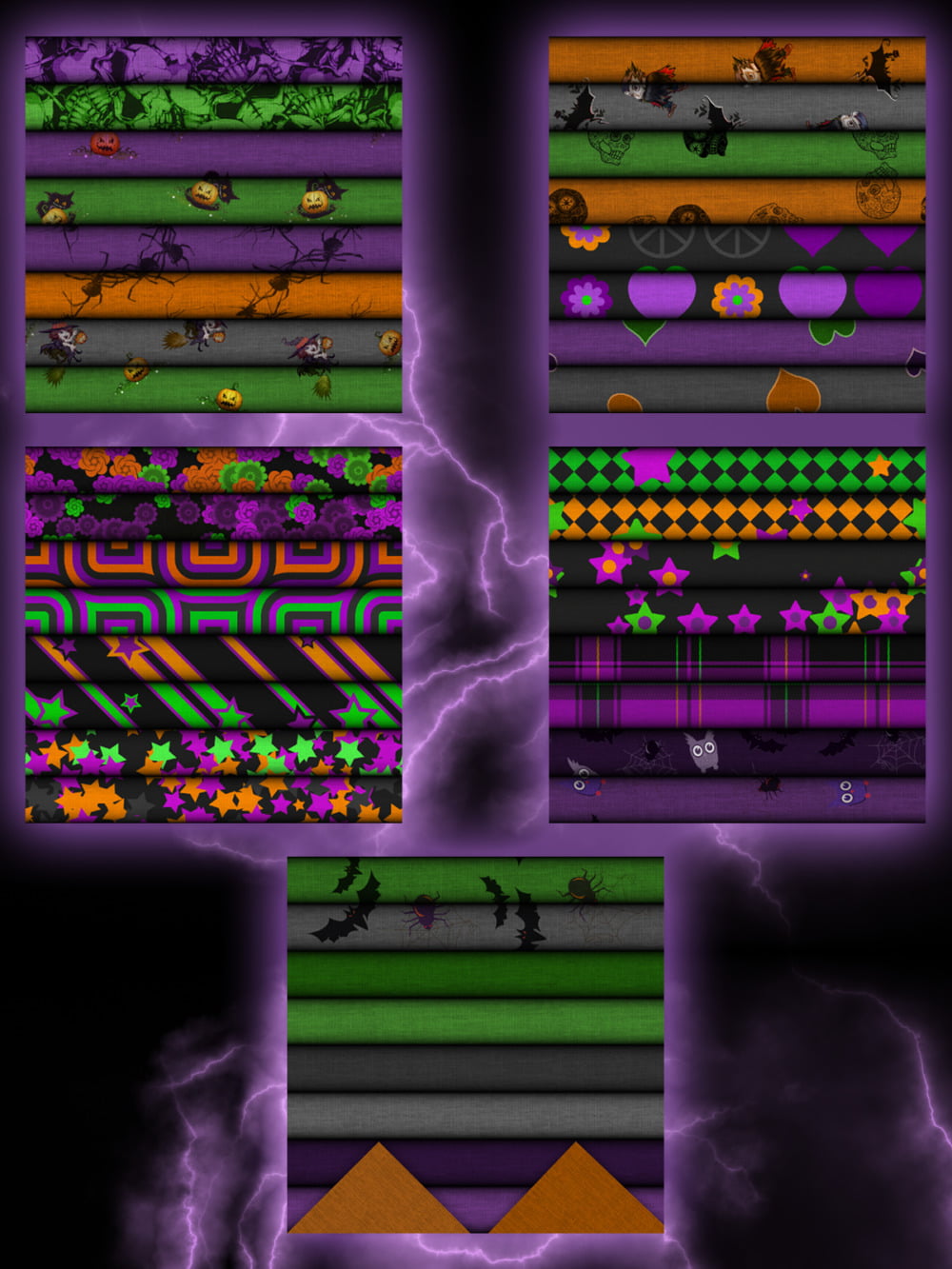 ---
Iray Halloween Fabric Shaders And Seamless Tile Merchant Resource
Iray Halloween Fabric Shaders and Seamless Tile Pack is a set of shaders for Daz Studio 4.8 Iray in shades of purple, orange, green, and gray with various Halloween patterns and prints. Some prints have bats, skulls, spiders, witches, Dracula's, stars, hearts, stripes, dots, flowers and more.
There is 34 'printed' textures
There is 8 'plain' textures
There is 19 partial shaders to adjust the bump, normal and tiling levels for the shaders.
This set is also a merchant resource. You can use the settings to help texture clothing, props and figures or you can use the seamless tiles to help with your texturing needs for sale in the market. However, you may NOT sell, share or giveaway the settings or tiles in another seamless tile or shader pack as is or altered as that would compete with the original product.
---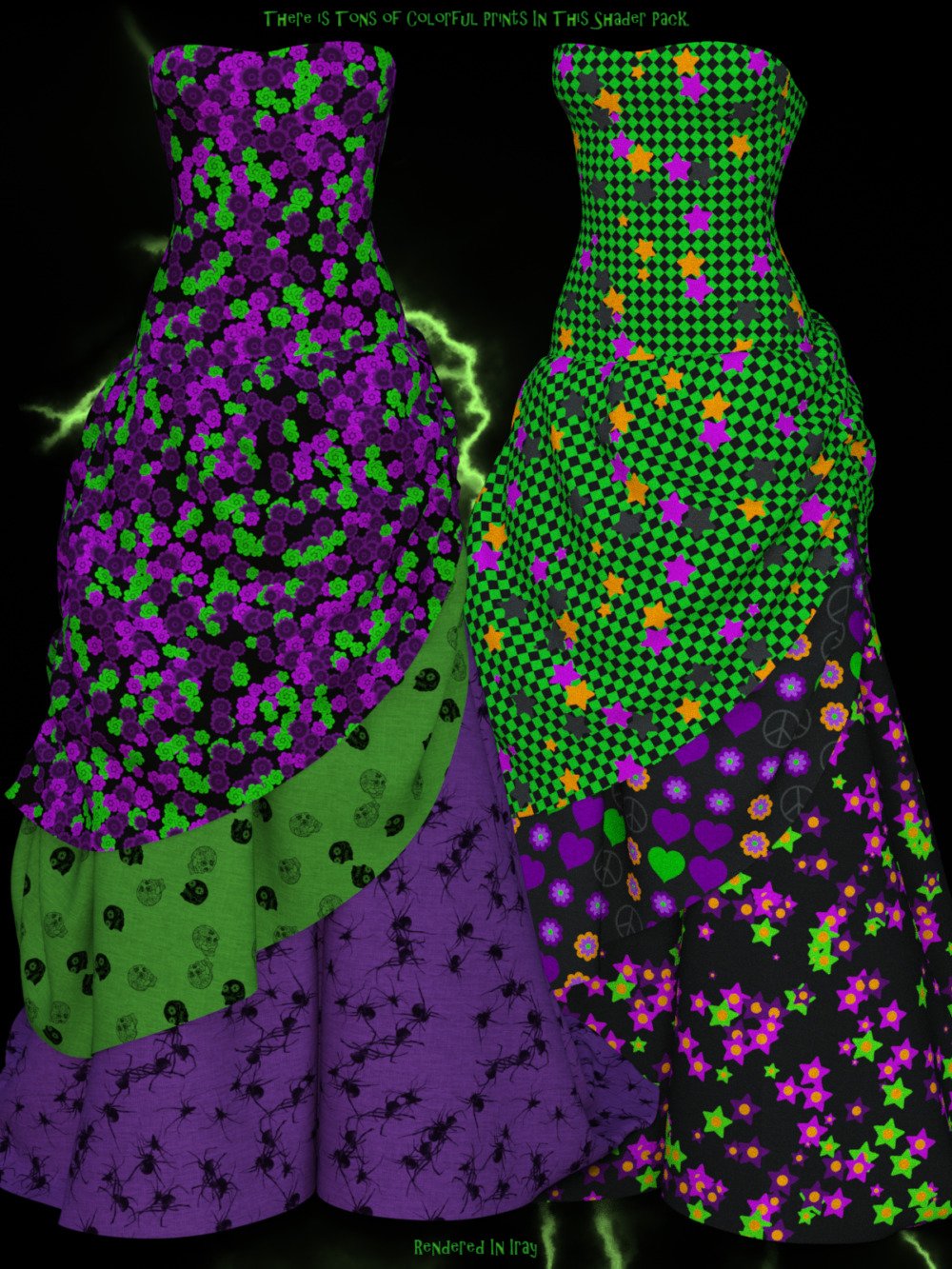 8 GRATEFUL MEMBERS


---