Iray Lipgloss and Lipcolors for Genesis 3 Female(s)
Iray Lipgloss and Lipcolors for Genesis 3 Female(s)
It's all about lips! Color your lips in trendy colors and change the glossiness from super gloss to extreme matte. Useable on all Genesis 3 Female character based on the Genesis 3 Female Default UV set.
High-Gloss to Matte:
Choose from different settings of lipgloss that you can apply to any character's makeup options for brandnew looks.
60 lipcolors:
You will also get 60 brandnew lip colors for your characters as overlays through the Layered Image Editor with easy-to-use material presets for 1-click applying.
Use on any* G3F character:
This set works on any Genesis 3 Female character *that is based on the Genesis 3 Female UV maps.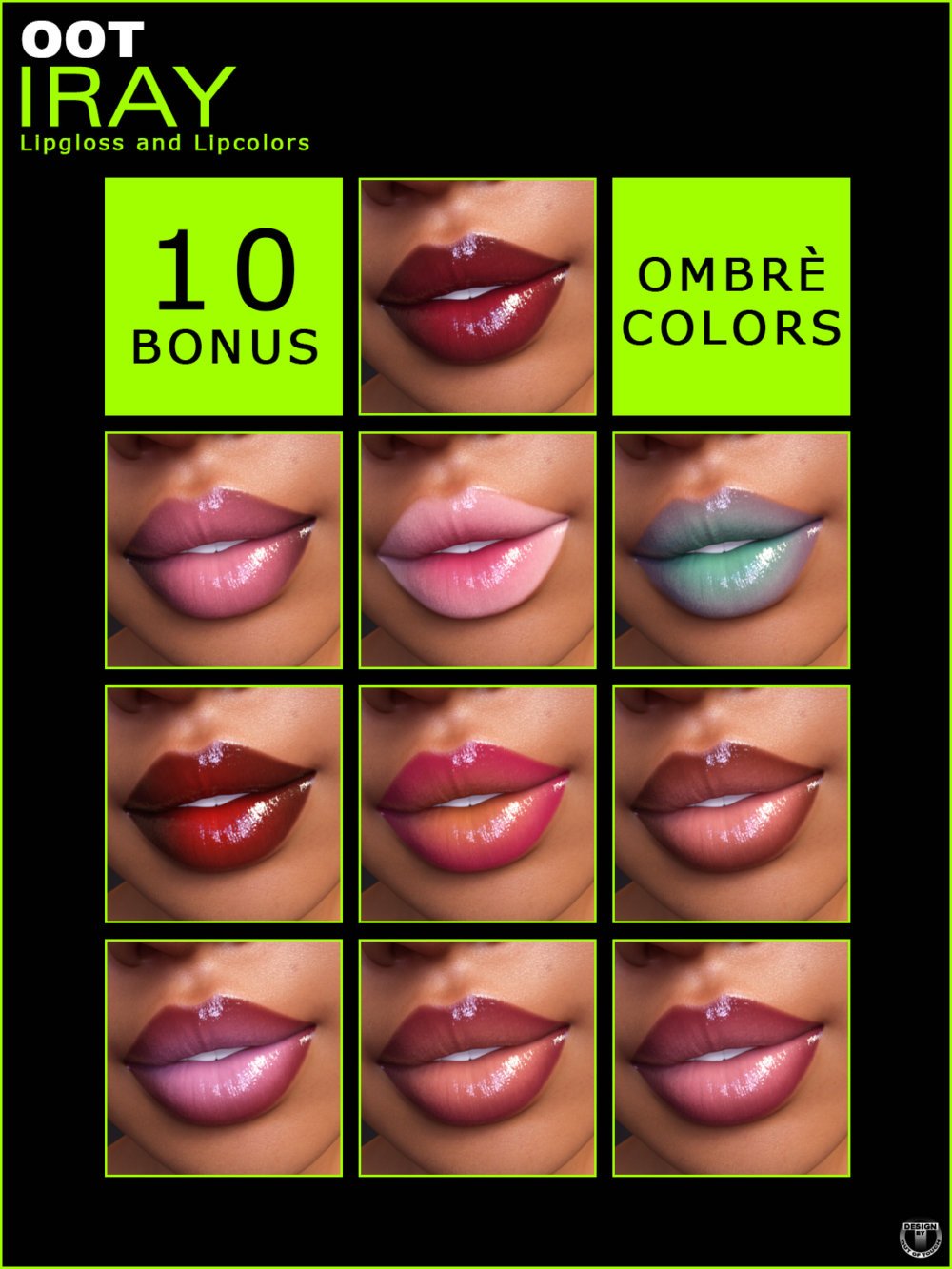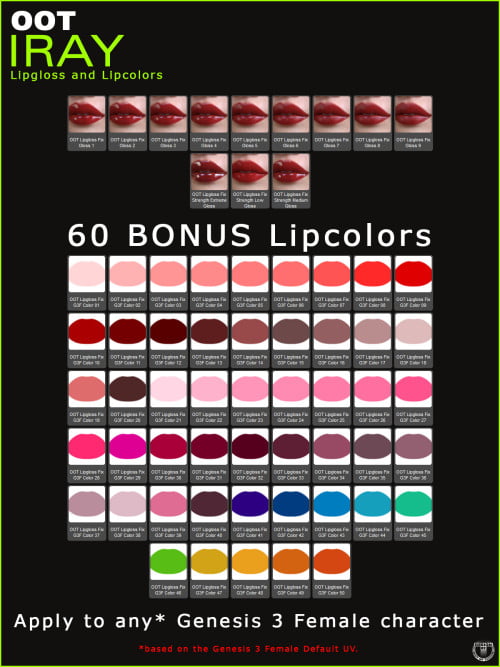 ---