Iray Super Shaders Patriotic Patterns (Merchant Resource)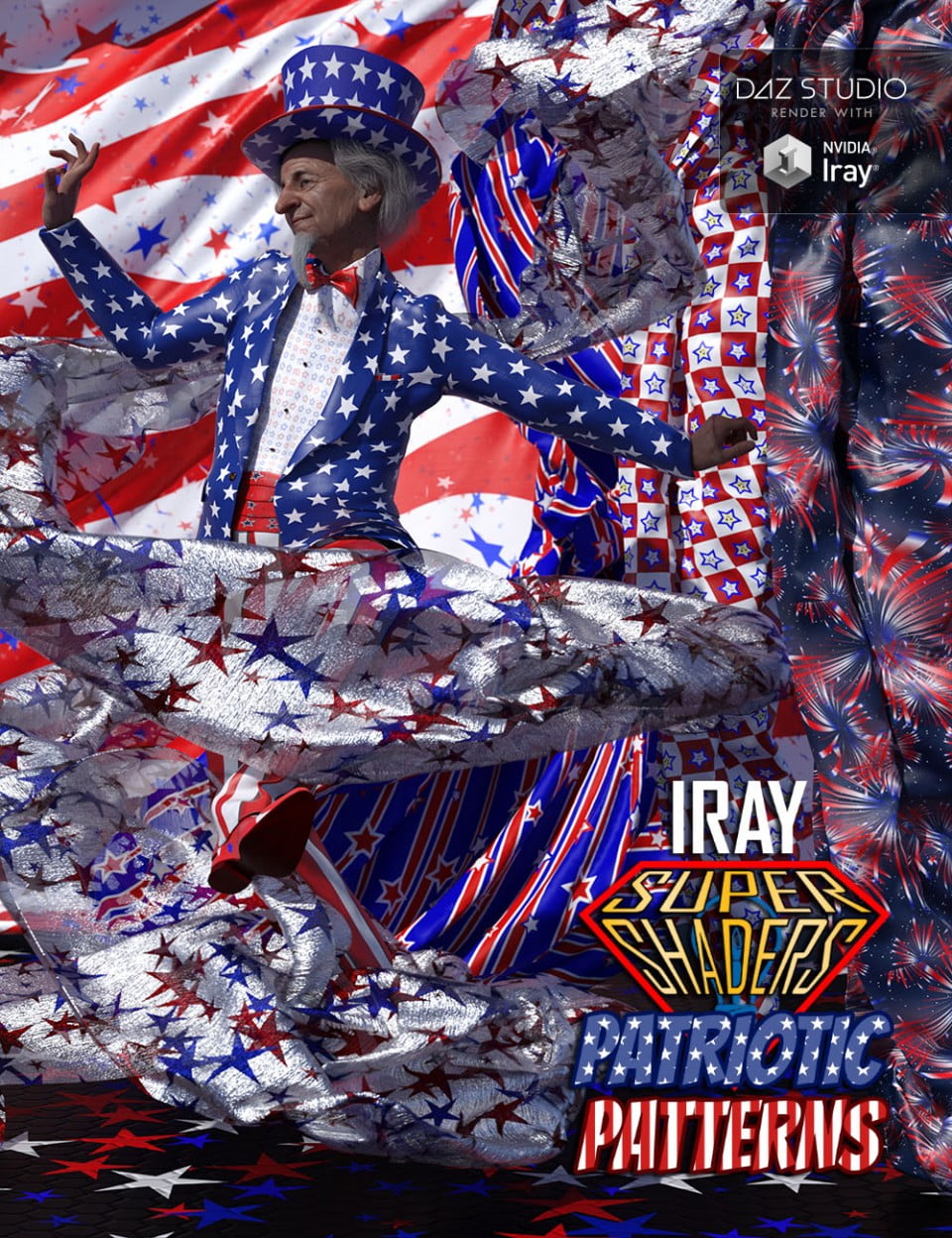 Super Shaders are back and now they are all new for Iray! More options, more colors, more fabric types, more wrinkle maps, more tools to make things look perfect, and best of all: each Iray Super Shader product includes a treasure trove of 160 awesome colorful patterns to make your renders pop!
Iray Super Shaders Patriotic Patterns is a special patriotic-themed edition featuring red, white, and blue color schemes full of stars and stripes. These Patriotic Patterns will look great on all your swimsuits, superheroes, clothing, and other objects.
MERCHANT RESOURCE LICENSE: Every product in the Iray Super Shaders product line includes full rights to use the included textures to create your own derivative works that you can freely distribute, including for commercial resale, provided you follow a few simple guidelines:
You cannot distribute the original images in their original form; this includes any form that only alters the image through an easily reversible image effect like changing the brightness, shifting the hue, inverting the image, etc.
You may not use them to create and distribute general purpose shaders; however, you can use them to create material maps for specific models or to create printed materials, posters, digital content of other types, etc.
You must modify the image in a way that prevents it from being used as a seamless texture by the users to whom you distribute it
Take a look at our promo images for a visual guide to what is and isn't allowed.
What's Included and Features
Iray Super Shaders Patriotic Patterns
160 Diffuse Pattern Presets
1 Base Shader Preset
6 Utility Shader Presets
Clear Plastic Base
Colored Metal Base
Glitter Vinyl Base
Matte Plastic Base
Shiny Plastic Base
Smooth Plastic Base
4 Fabric Finish Presets
33 Fabric Type Bump Presets
29 Wrinkle Normal Maps Presets
33 Independent Tiling Presets; 11 Each For Pattern, Bump, And Normal
638 Color Option Presets Covering Both Diffuse And Glossy Settings
250 Tool Presets To Fine Tune Position And Appearance
Textures Include
220 Diffuse, Bump and Normal Maps (1024 x 1024 to 4096 x 4096)
Daz Studio Iray Material Presets (.DUF)
Notes
This product includes:
1 DSON Core Installer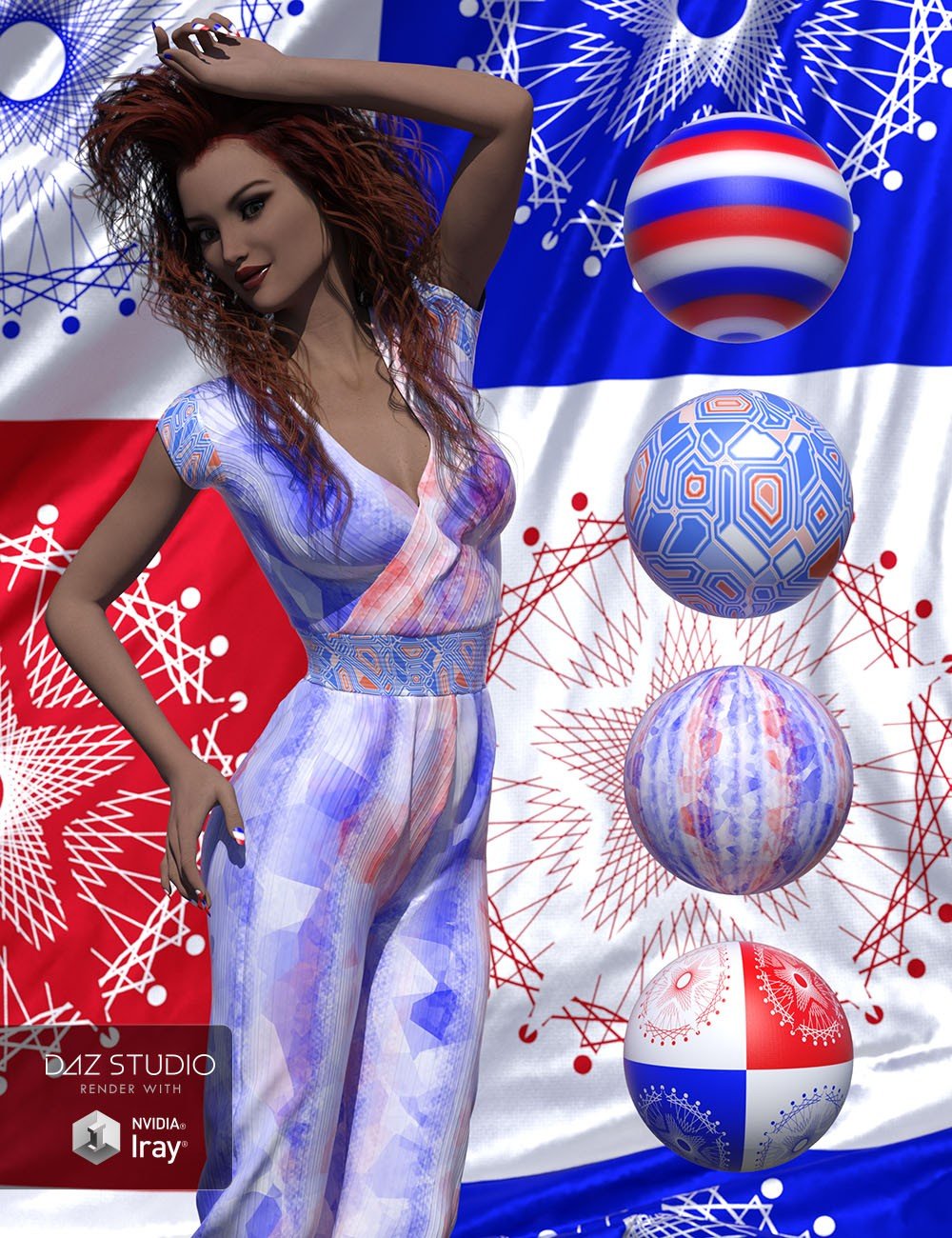 ---