IRender Materials: Architectural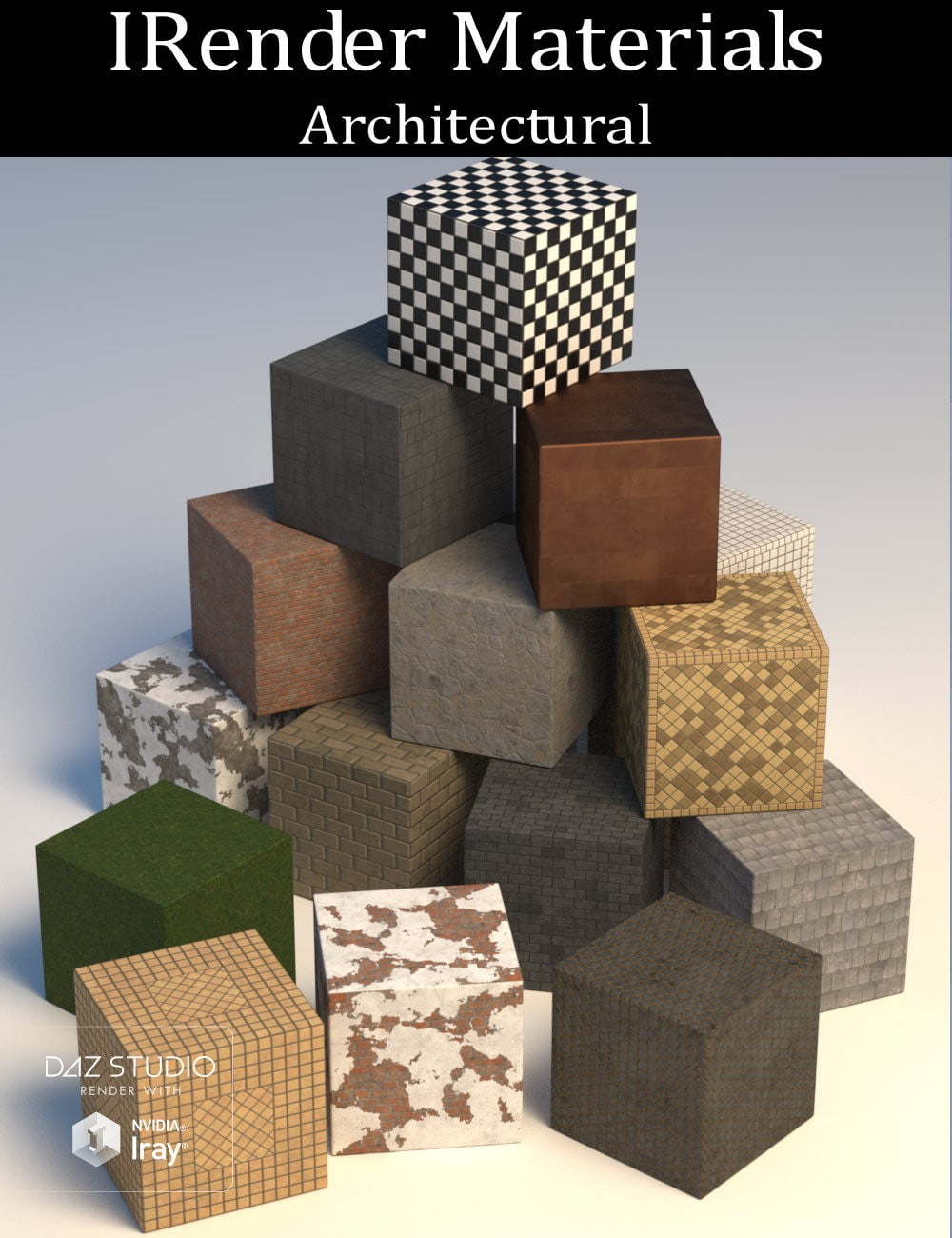 This set comes with 30 hand crafted textures for use with NVIDIA's Iray renderer in DAZ Studio. Textures are tileable and can be easy adjusted within DAZ Studio. The presets include bricks, concrete, tiles, grass, copper and steel. Textures as suitable for upgrading props or scenes to give them a whole new look. Also the presets can be applied to primitives to build your own scenes.
There are also 30 matching displacement shader presets which can be applied separately. Use for close up renders where more "depth" is needed. Best displacement results are obtained with high subdivision or SubD Displacement Level. Using a lot of textures with displacement or very high subdivision can increase render times.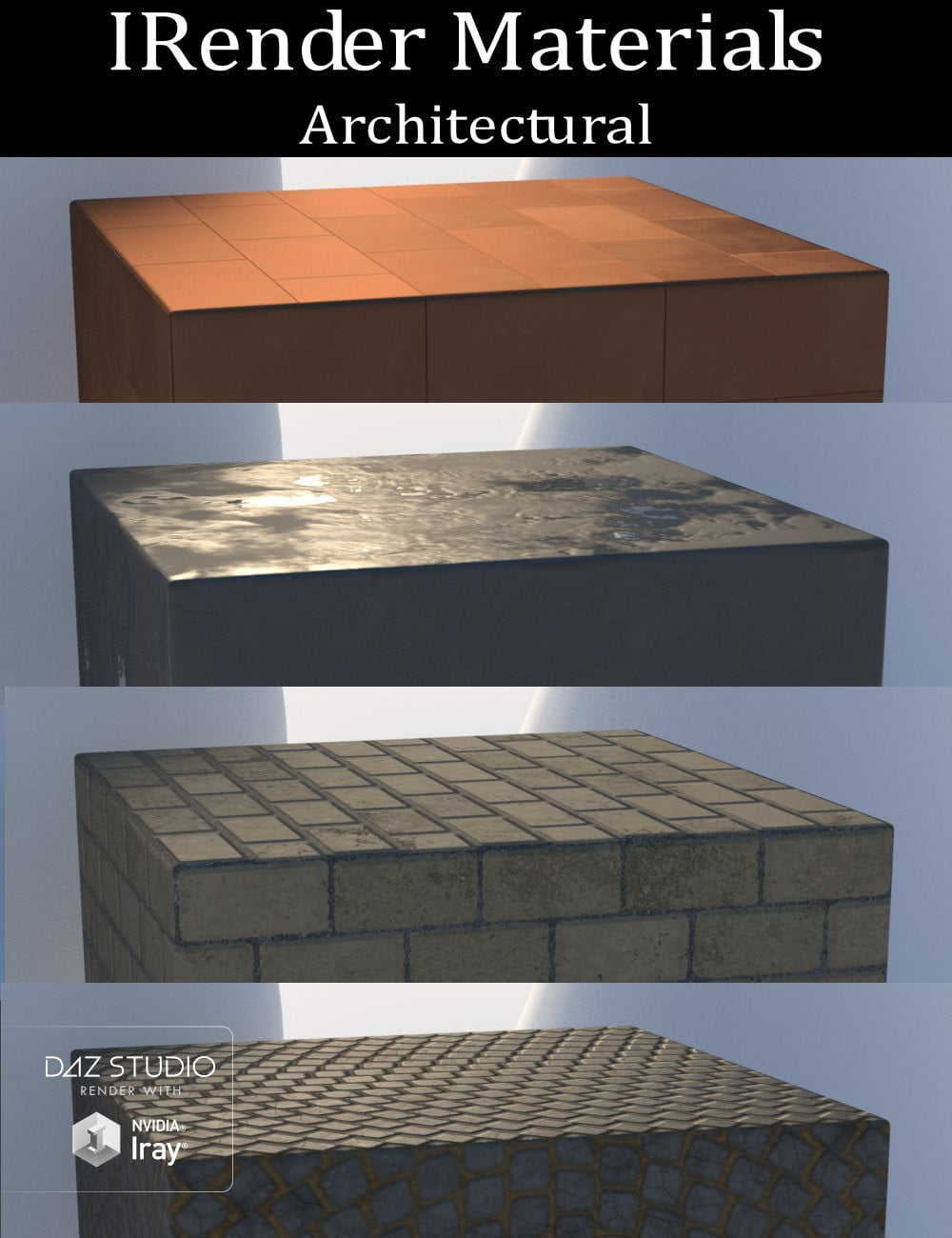 ---