Isadora is an exciting new character package for Aiko 3. Whether you want a sexy pinup, a fantasy princess, a mystical shaman, or the girl next door, she will fulfill your every need.
Isadora's skin textures were carefully crafted to create the most realistic, natural skin possible. She's lean, yet very curvaceous and feminine, and her gorgeous face is sure to capture your heart.
Isadora's custom bodyglove coordinates with her conforming accessories … headband, armshield, thighband, and more, in an exotic combination of gold, leather, mesh, and lace textures that come together to create a unique outfit for Isadora.
Product Requirements: Poser Pro Pack or higher, Aiko 3 base + head & body morphs to properly use Isadora. These items can be obtained at DAZ3D.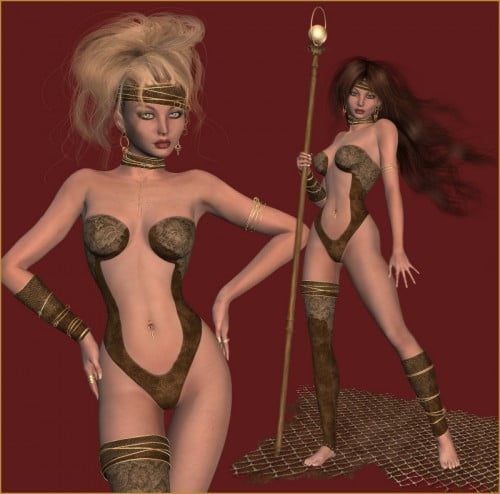 ---