ISHTAR Warrior Goddess Armor GENESIS 3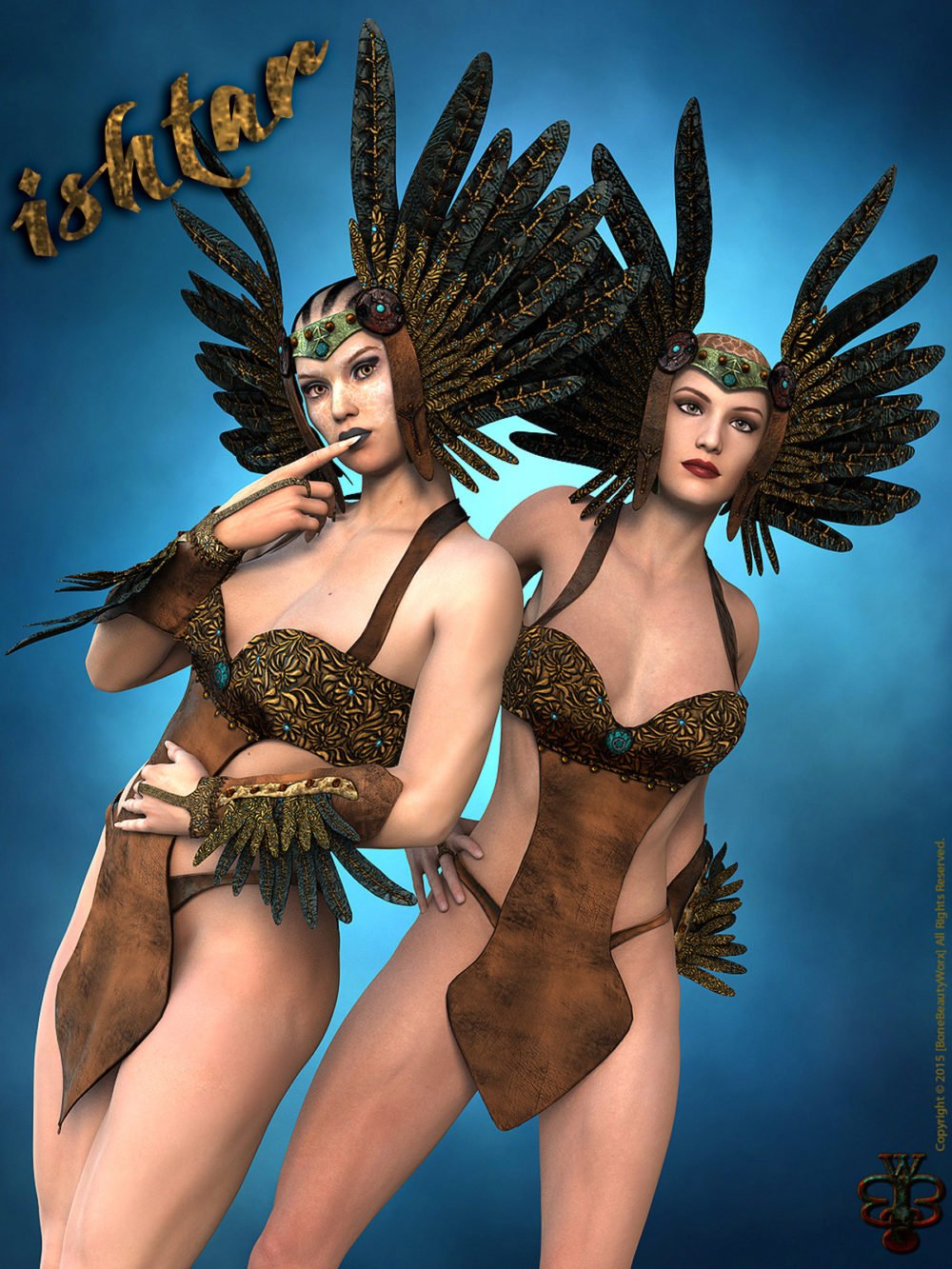 ---
ISHTAR Warrior Goddess Armor GENESIS 3
ISHTAR….
Is portrayed as a shrewd companion of heroes and is the patron goddess of heroic endeavour…
she is the goddess of wisdom, courage, inspiration, civilization, law and justice, mathematics, strength, war strategy, the arts, crafts, and skill.
In her role as a protector of the city of GOR, many people throughout the gorean world worshipped Ishtar as she was the first love of Odin.
ISHTAR's armour consists of:
-Finest rough leather with decorated brass chestguard and embellished with pure turquoise stones (includes subtle morphs for different effects)
-Leather & Brass Thong embossed with celtic symbols and "Ishtar" etched in norse
-Matching lace up shin-guards & Arm-guards with stylized pounded brass and oxidized pewter wings
-Delicately designed Royal Winged Headdress dressed in pounded oxidized pewter & brass wings with turquoise gem detailing.
All texture Maps included (Diffuse,specular,normal,occlusion,displacement)
All Materials in this product are hand painted and orginal work.
EXTRA BONUS**
(Chestguard includes version in only leather without brass chest)
(Wings on Headdress, Shin-guards & Arm-guards includes version without the brass feather detailing)
---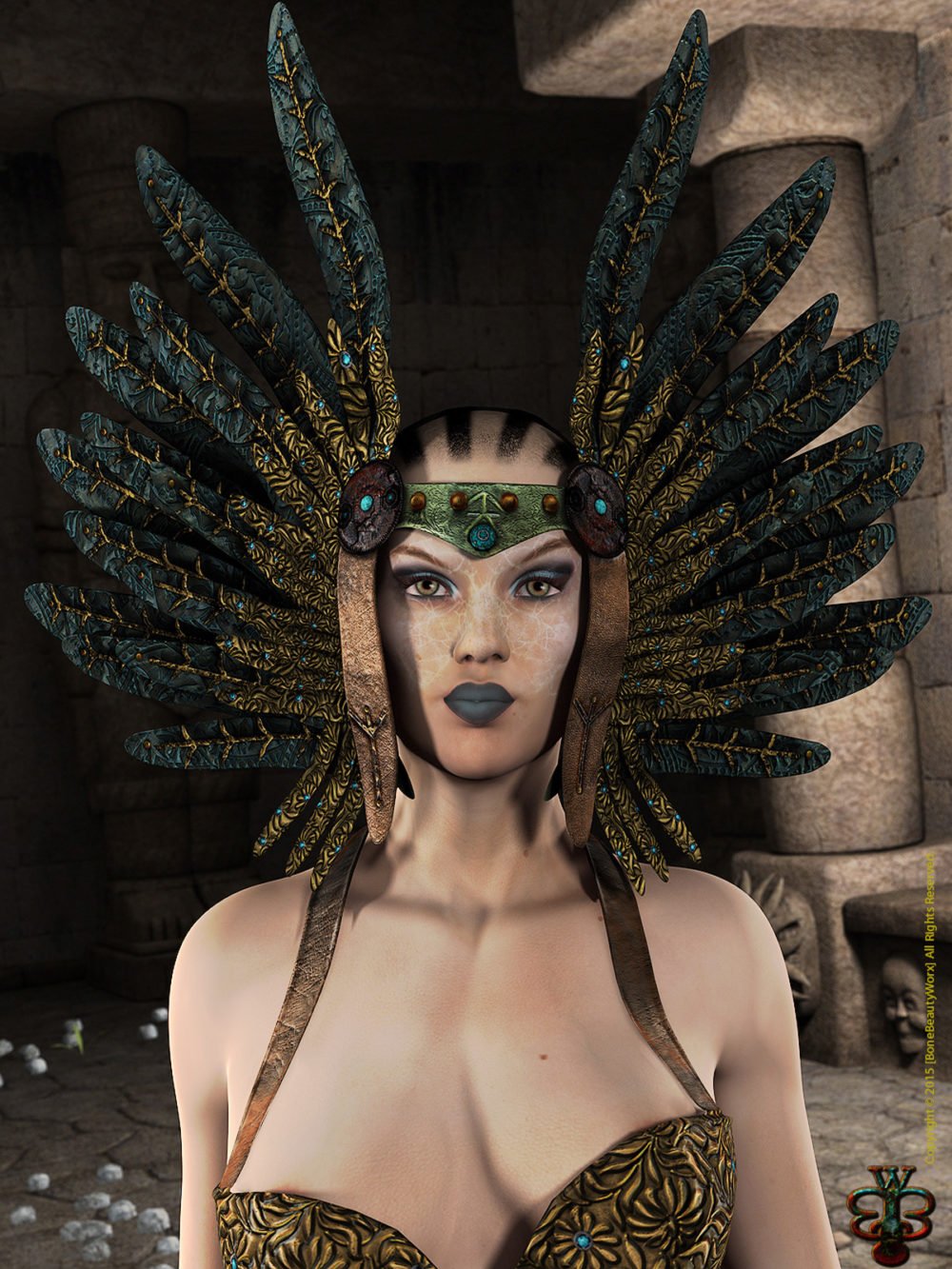 ---