It Came from Outer Space Poses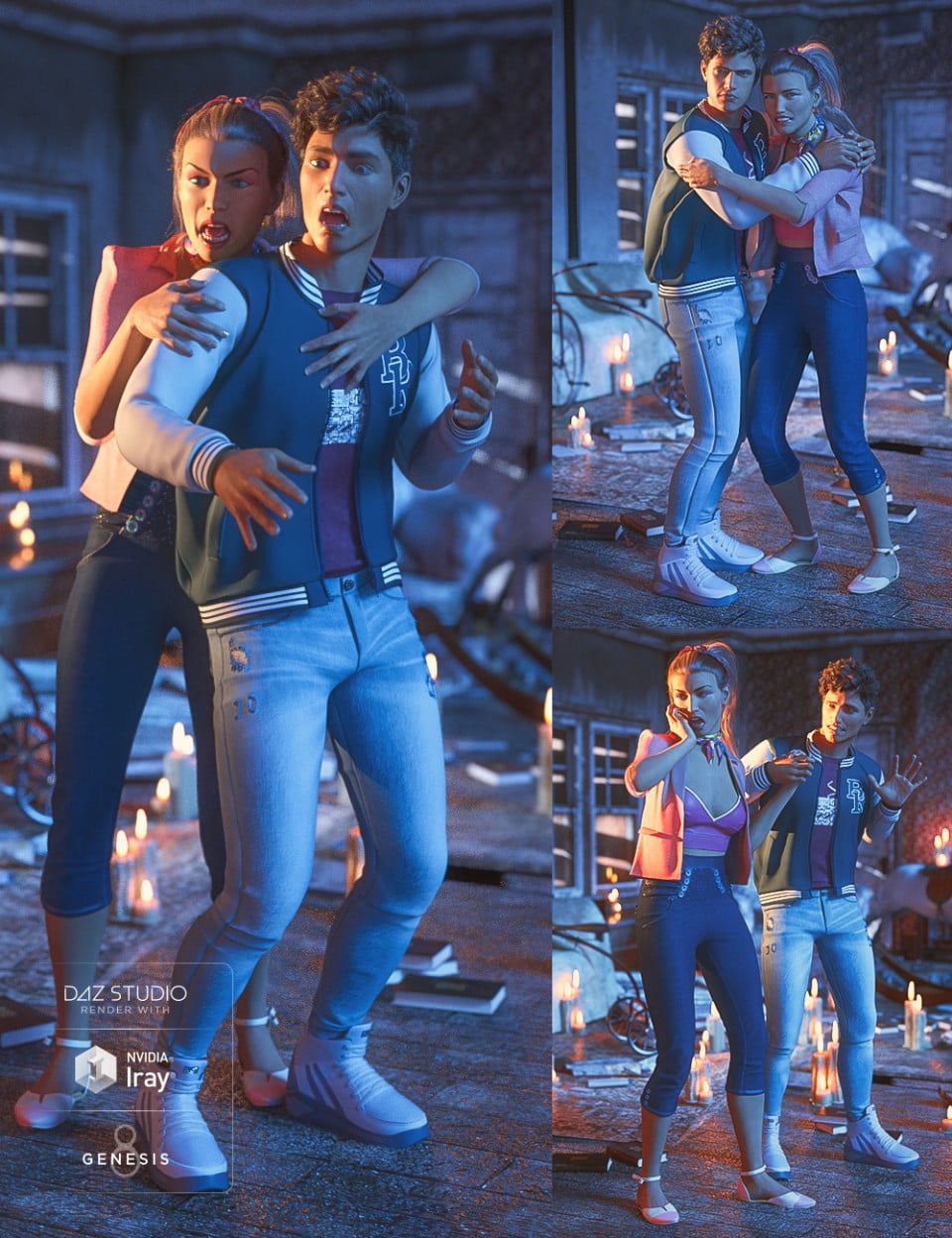 ---
It Came from Outer Space Poses
Everyone likes a good scare, but no one likes to be scared alone. Your Genesis 8 characters are no different. With these 8 two-person vignette 3D digital pose presets you can take your Genesis 8 men and women through their paces as you throw whatever horror you can image at them. Use these poses to recreate haunted house scenes or scenes where your characters unsuspectingly stumble upon a crime, an alien invasion, or an unfortunate fashion mistake. The choices are endless and the uses for these poses are many.
As an added bonus, there are also 8 "horrified" 3D digital expression pose presets for Genesis 8 Male and Genesis 8 Female. These expressions will help round out the included poses (or use them with your own!) to help you create the perfect atmosphere for your renders.
In addition, the FeralFey Vignette Handle has been included for the ease and use of these vignette poses. Use the FeralFey Vignette Handle to move the action around in your scene tab to where YOU want without disturbing the poses themselves. A handy tool to making art easier.
As always, FeralFey poses are fact checked for gravity, balance, and realism.
This product includes:
1 DSON Core Installer
---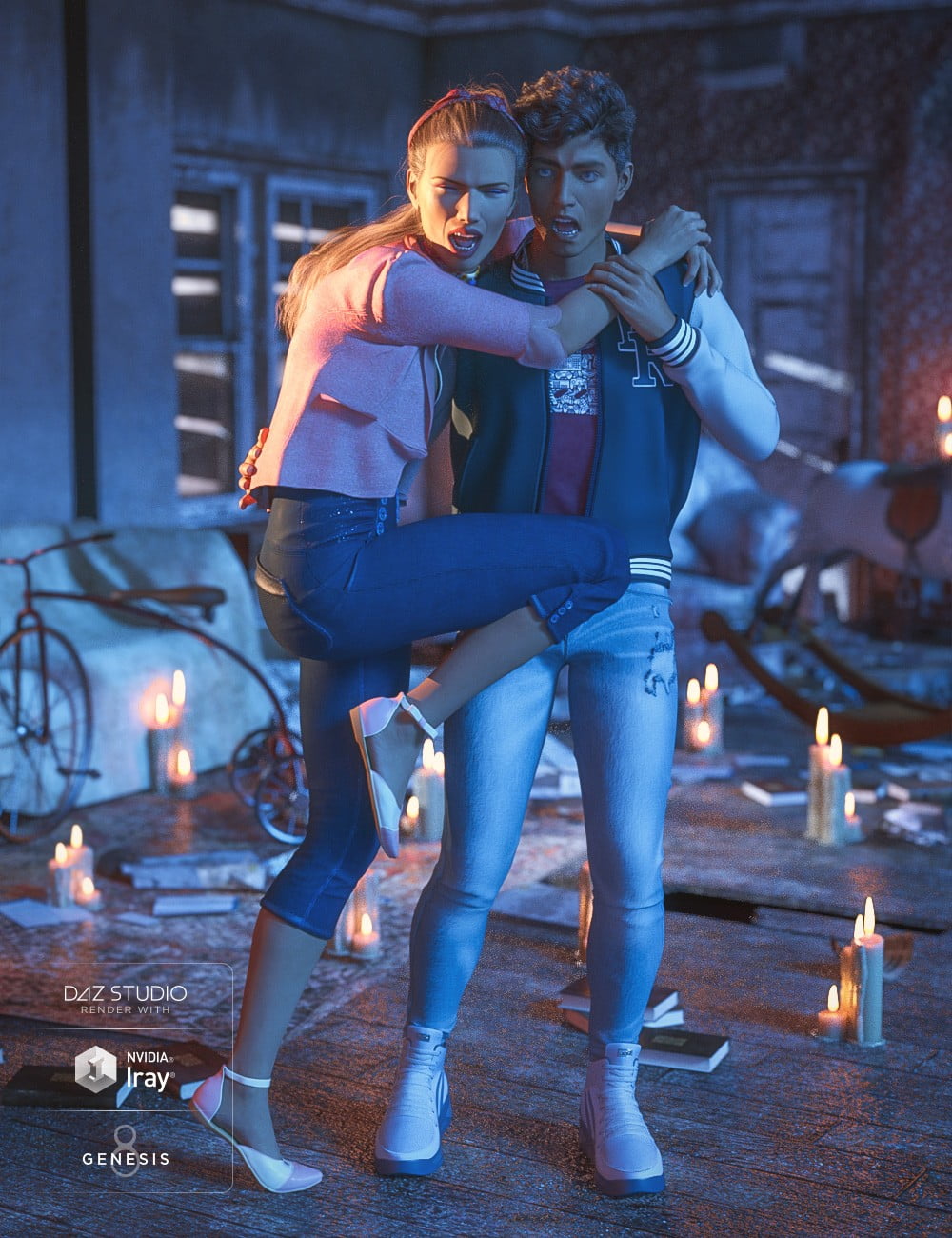 ---