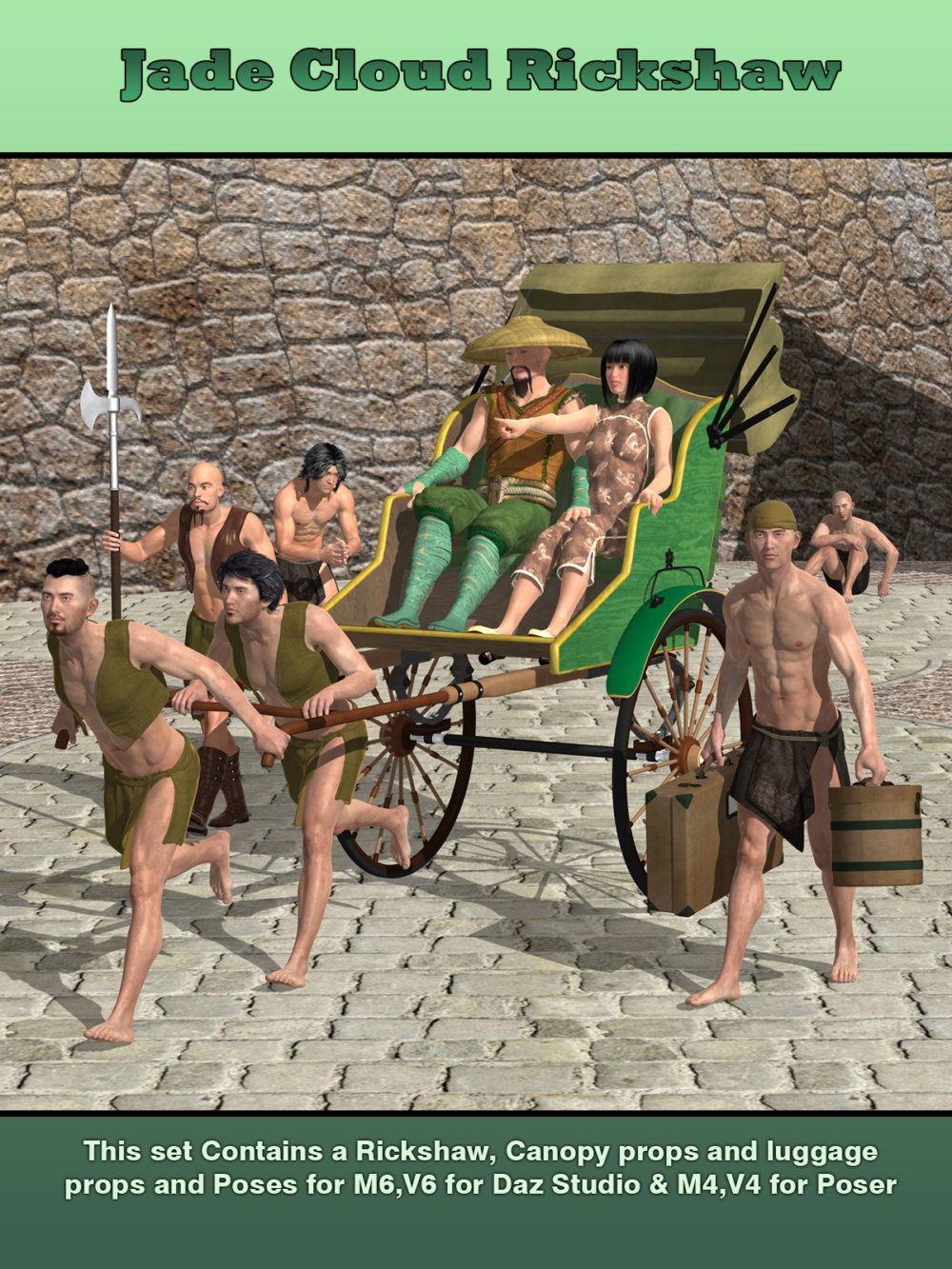 ---
Jade Cloud Rickshaw
Arrive in style, comfort, and speed. Take a ride in the Jade Cloud Rickshaw.
This elegant conveyance can be powered by one to three pullers and seats two passengers.
There are 3 canopy choices; Open for maximum shade and concealment, Closed for some sun and some shade, None for full sun or moonlight.
The Footrest can be adjusted for angle and length for the comfort of riders. The Wheels are well greased for maximum spin and there is a comfortable movement to the Springs. The Cross-bar can be adjusted for the Pullers.
The luggage rack will hold several items. Two suitcases and a hatbox are provided. The luggage rack can be closed or open.
The Rickshaw is presented as fully assembly and in pieces; rickshaw, canopies, and luggage.
Once loaded, the two canopies can be made visible and hidden.
The Rickshaw is serviced by a strong and experienced crew of Pullers, Loaders, and Guards.
There are single and double-seated passenger poses.
---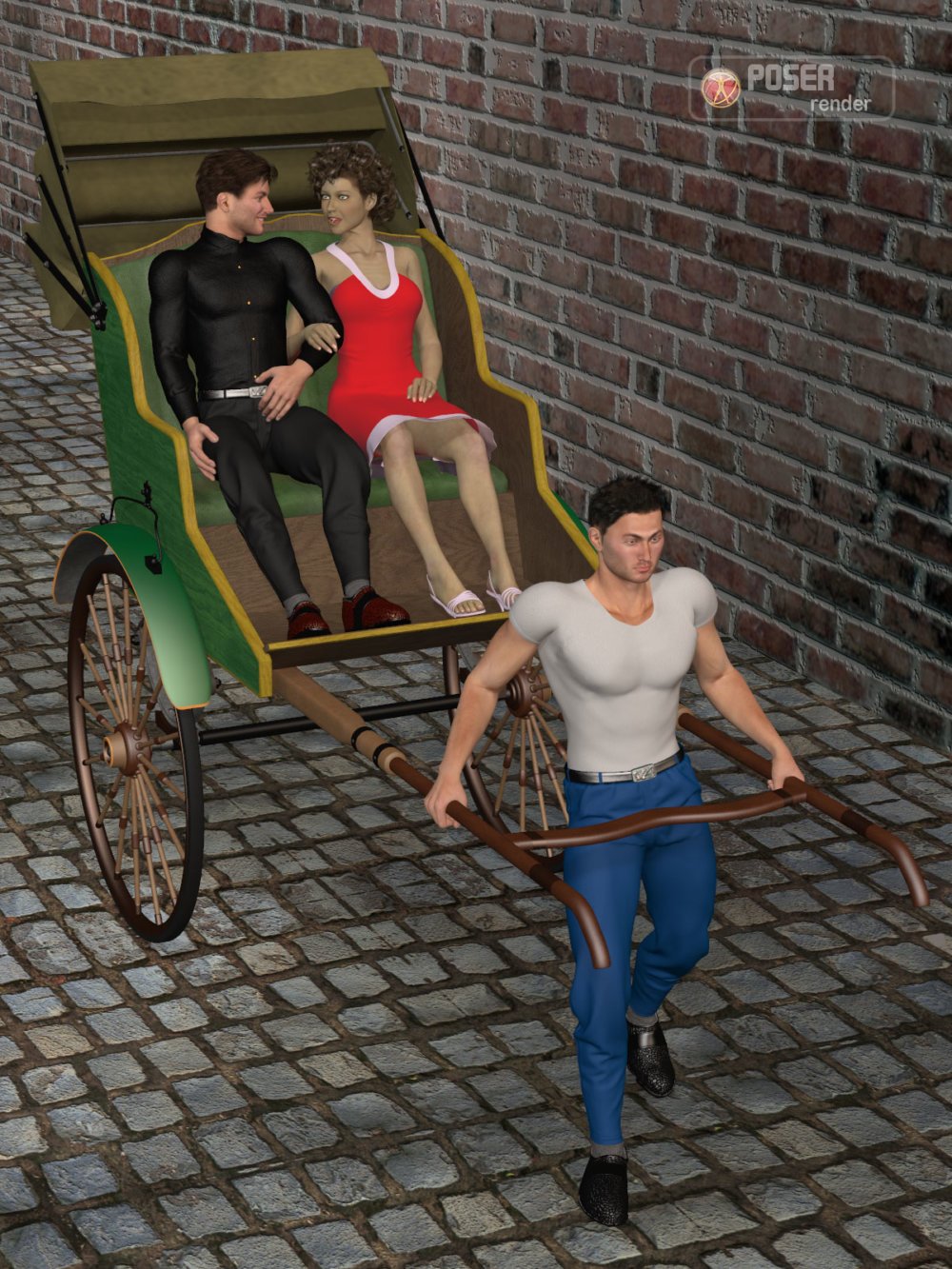 1 GRATEFUL MEMBERS

---