Jaguarwoman & Lucie's "Christmas Album"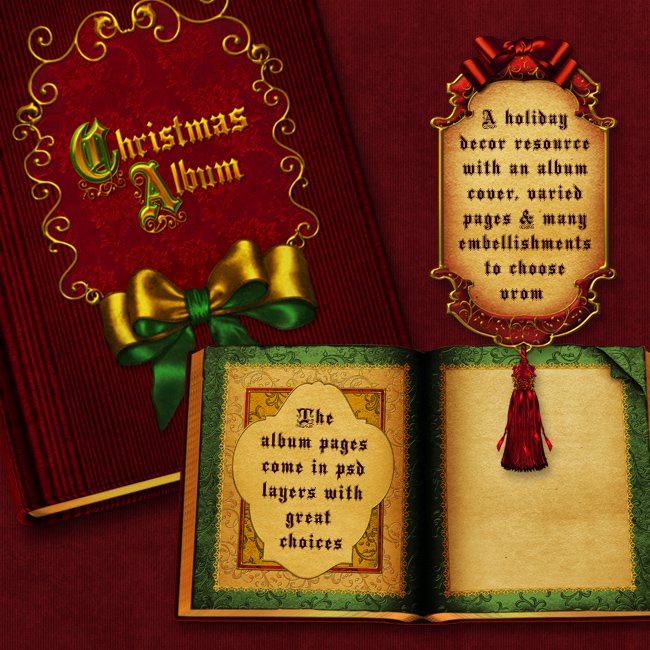 "Christmas Album" is a holiday decor resource with a beautiful album cover and a set of layered open album pages which provides many choices of color and embellishments.
There is a single layered psd file with the album pages PLUS a set of frames, tags and embellishments which you can add to the album pages as you assemble and customize them, creating lots of options in this package. All elements are provided in psd file format, on transparent backgrounds.? There may be slight tiny drop shadows around the edges.? All elements are 300 dpi and can be enlarged or decreased in size without loss of clarity. You MUST have a graphics program which can recognize and manipulate psd file format.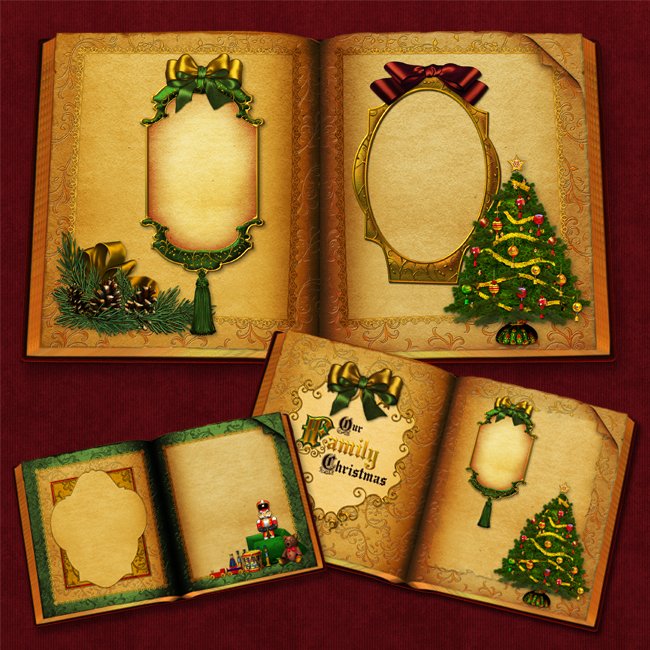 ---