Japanese Bodysuit Tattoo for G8F N2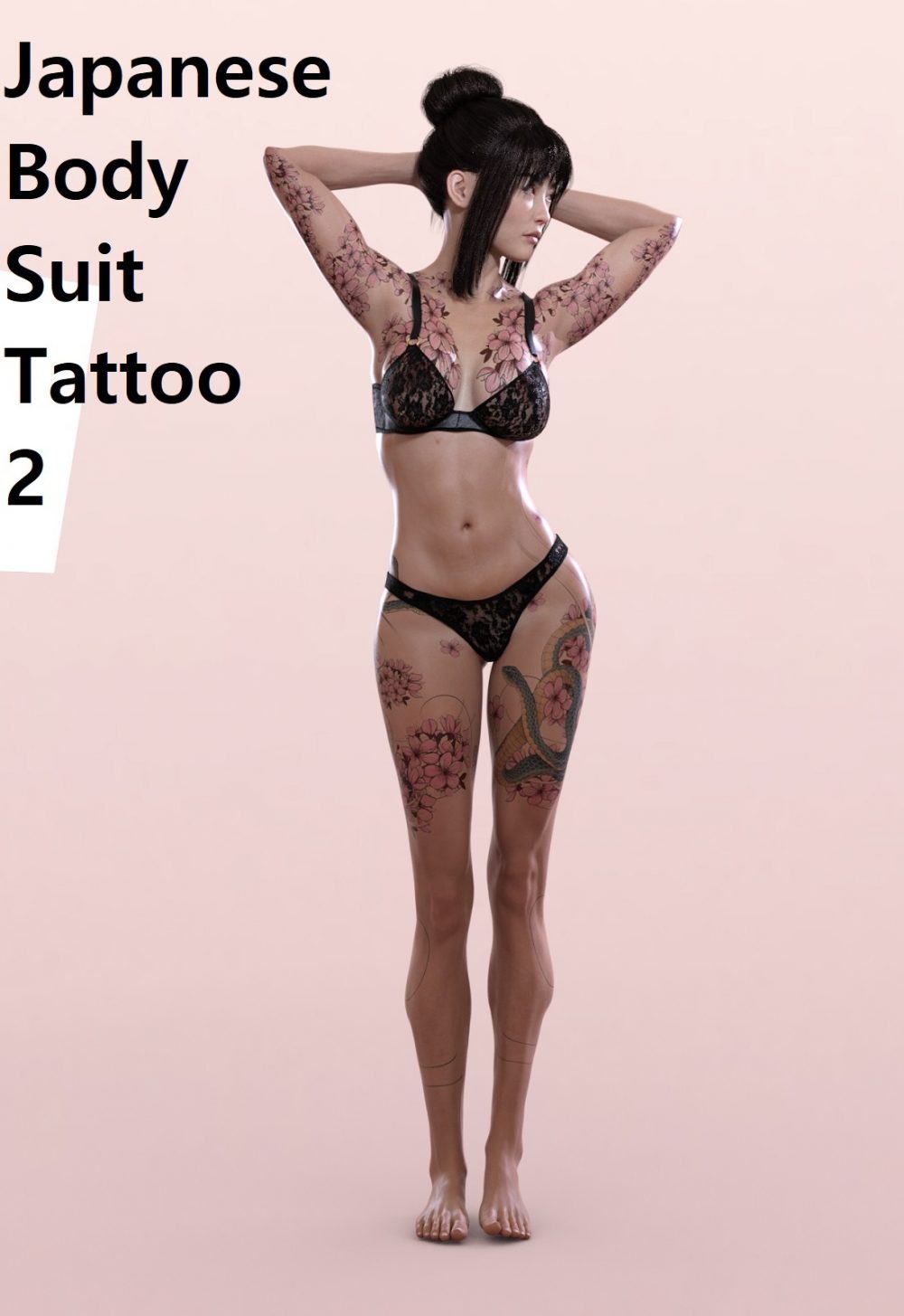 ---
Japanese Bodysuit Tattoo for G8F N2
A collection of tattoos to apply to any female character in Genesis 8 using Daz Studio \\\\\\\
Each tattoo is applicable on the right, left or both sides.
Each tattoo is found on two parts of the genesis (the torso and the leg or the bra and the torso).
I offer 6 tattoos applicable on LIE, so 36 possible combinations.
This tattoo is applied in full with one click via Layered Image Editor (L.I.E).
The legs, arms and torso are pre-placed, so you don't have to do anything.
You just have to go into Genesis 8 hardware, look for the "S3D" folder and you will have the file which will allow you to apply it on any of your models.
I also made sure that when you put the mouse over the tattoo file, a 512×512 rendering appears larger.
In L.I.E I renamed each layer so that you know what it corresponds to.
People \ Genesis 8 Female \ Materials \ S3D \ Suit_Japan_Tattoo_02
---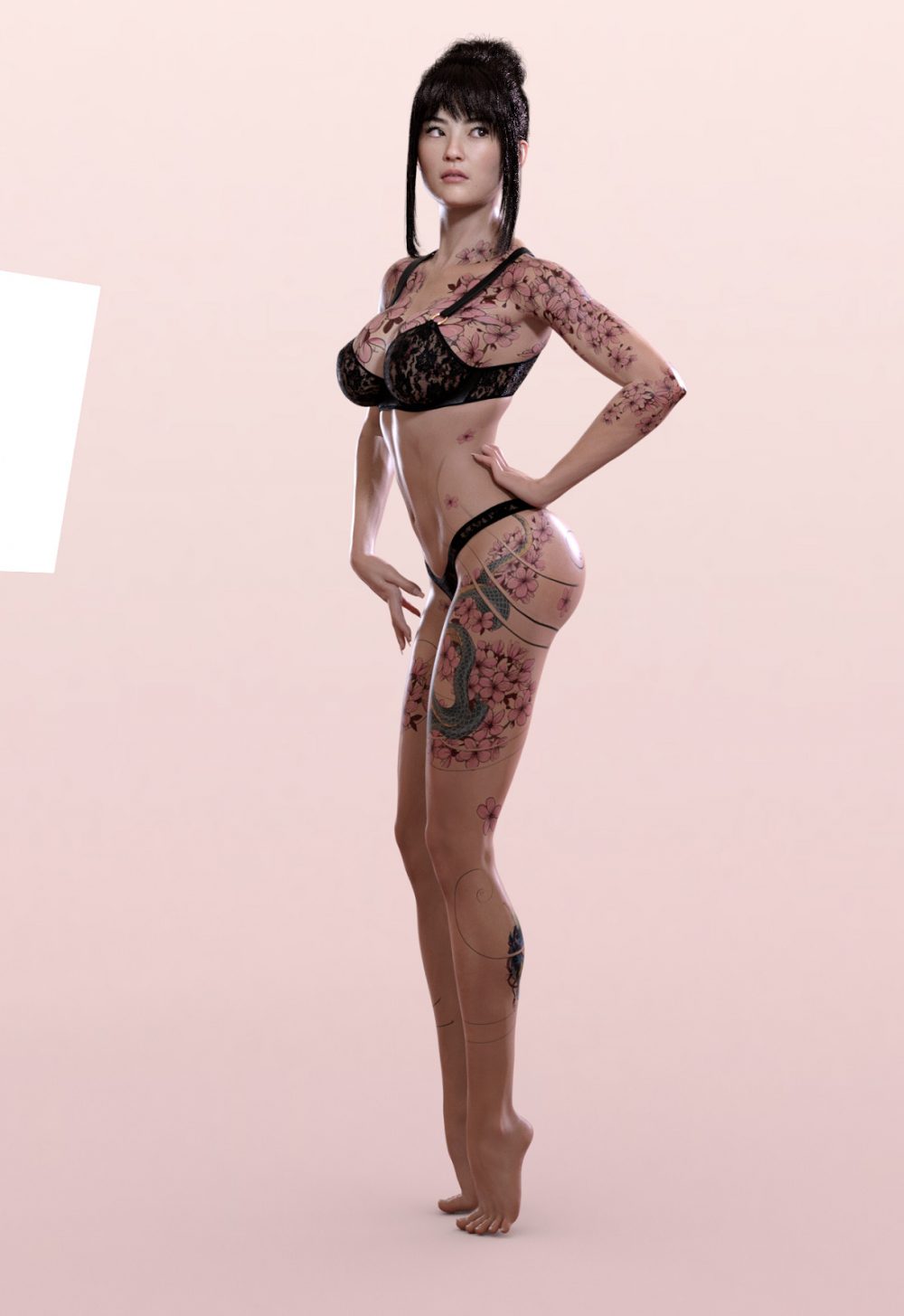 ---