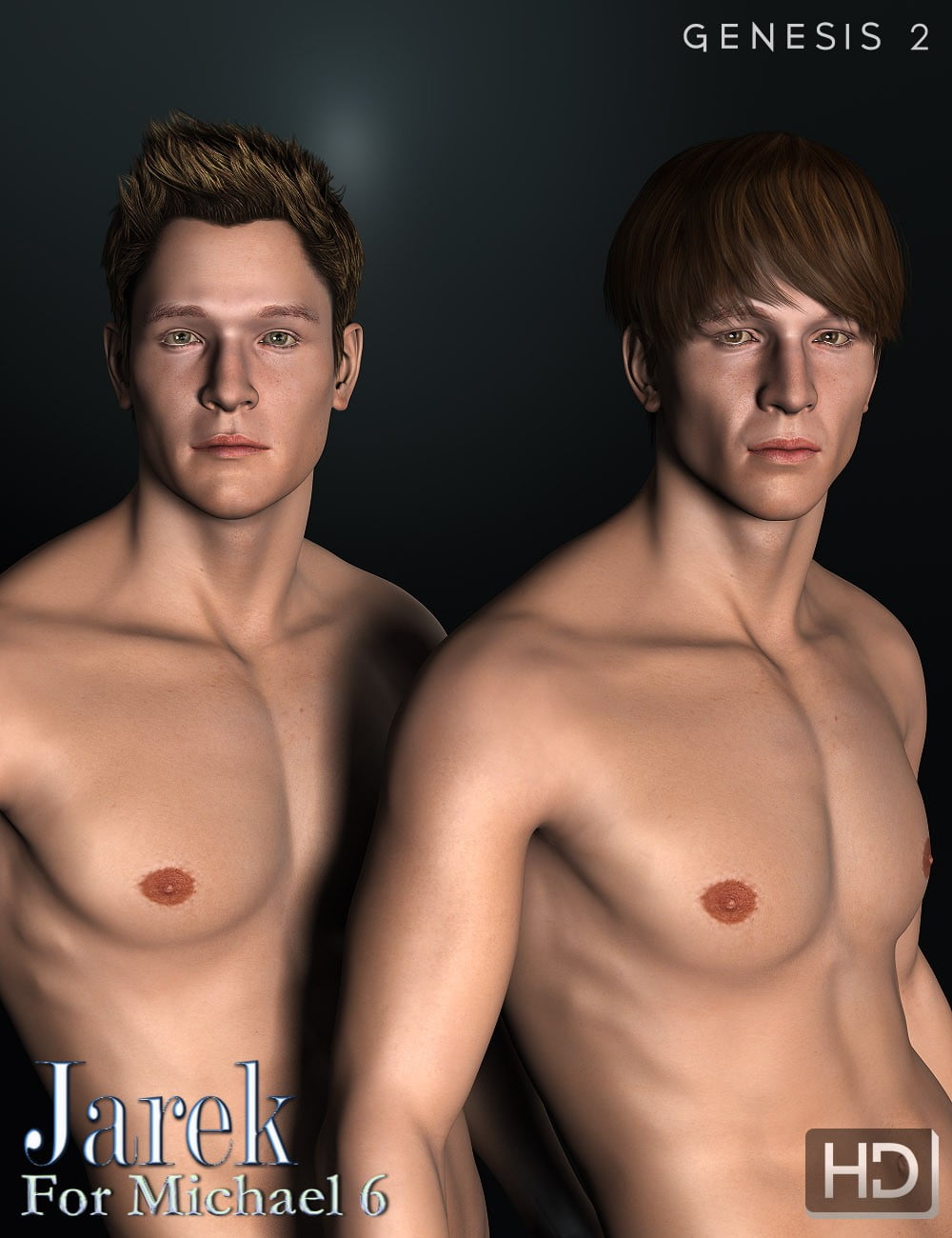 Jarek for Michael 6 adds slimmer and tighter body shapes to the Genesis 2 Male Gene Pool. With 3 unique body shapes that can used in various strengths or mixed with other body shapes in the Genesis 2 Male Gene Pool, you will have more variety in your renders.
Jarek includes 9 custom head shapes modeled in Zbrush, with correctives for eye closes. Three custom body morphs are also included, with JCMs for better looking bends. This product also includes additional morph options including a foot and nipple morphs. Also included are HD options for additional details on each body shape.
Jarek includes a base texture with a head hair option as well as several eye color options. Jarek includes Default, HSS and IRay materials and additional maps for use with physically based render engines, including roughness, height and normal maps.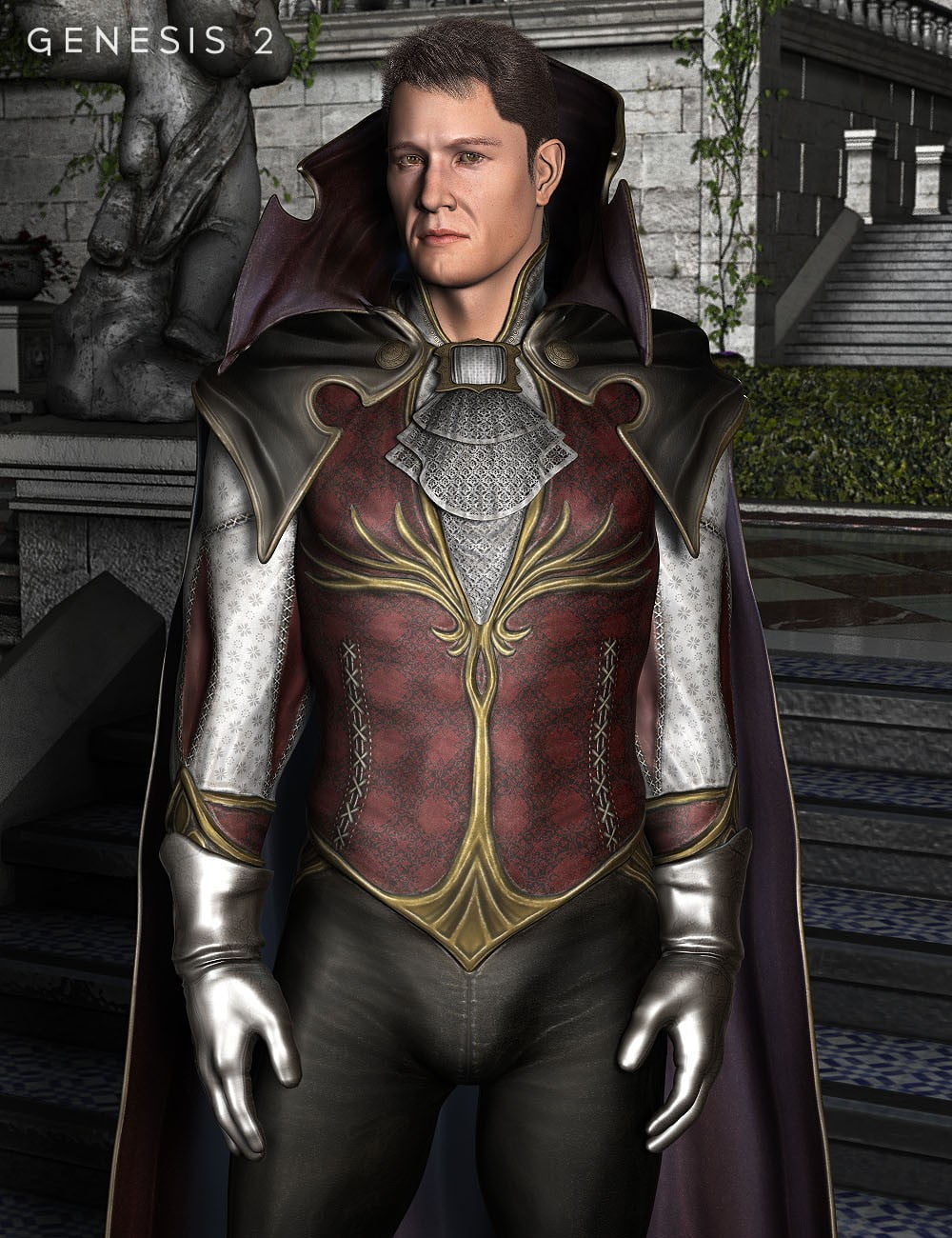 ---