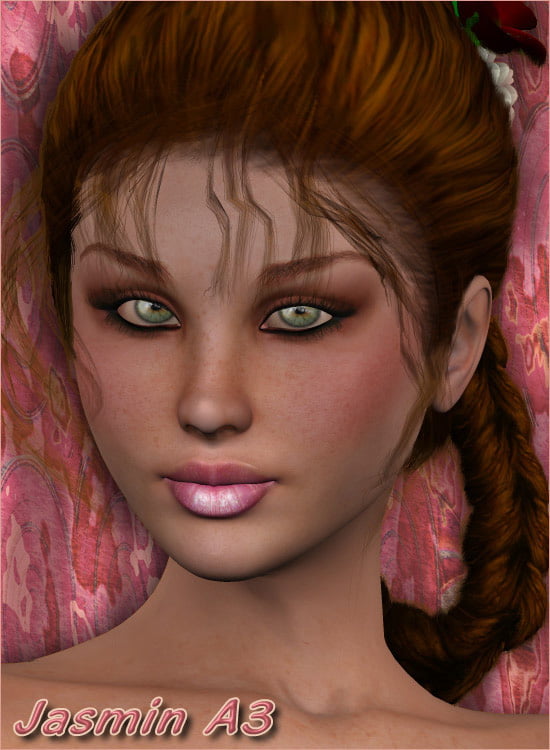 Jasmin is our newest Aiko 3 based character package. Loaded with beautiful options of make up and a 4 (four) second skin mats created from super high resolution photographs of cloth material that are just perfect for your renders
System Requirements:
? DAZ|Studio 1.0 or Curious Labs Poser v3 or above
? Package designed for Windows application. MAC users will need to convert to Mac format
? You need to have Aiko 3 base (Item# ps_pe053 at Daz3 and Item# ps_pe055) installed in order to use this product.
---