Jasmine for Genesis 8 and Jasmine Bobby Pin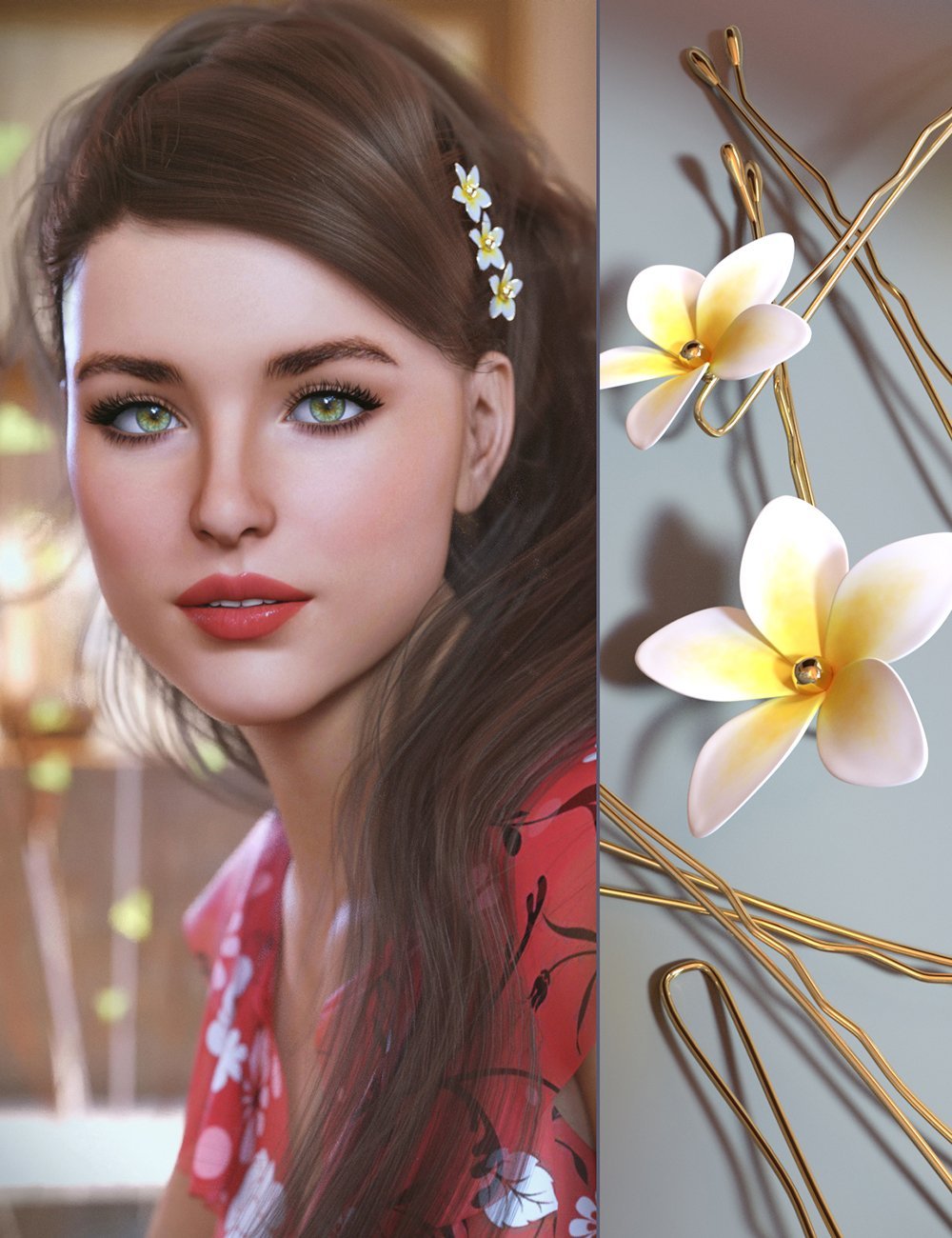 ---
Jasmine for Genesis 8 and Jasmine Bobby Pin
Jasmine is a lovely young woman with a beautiful and warm smile.
She can gracefully achieve a sophisticated or casual look thanks to her features and multitude of options that include: Her favorite accessory is the Jasmine Pin that is included in the pack. The pin is an extremely versatile prop that comes with 9 pre-made styles, but can be stylized in a countless number of ways depending only your needs and imagination. For a realistic look in your renders, it includes a morph for hiding the bottom part and another one that allows you to close or open the pin as much as its needed.
Jasmine and her accessories enhance each others' beauty and versatility and make this pack a great addition to your collection!
---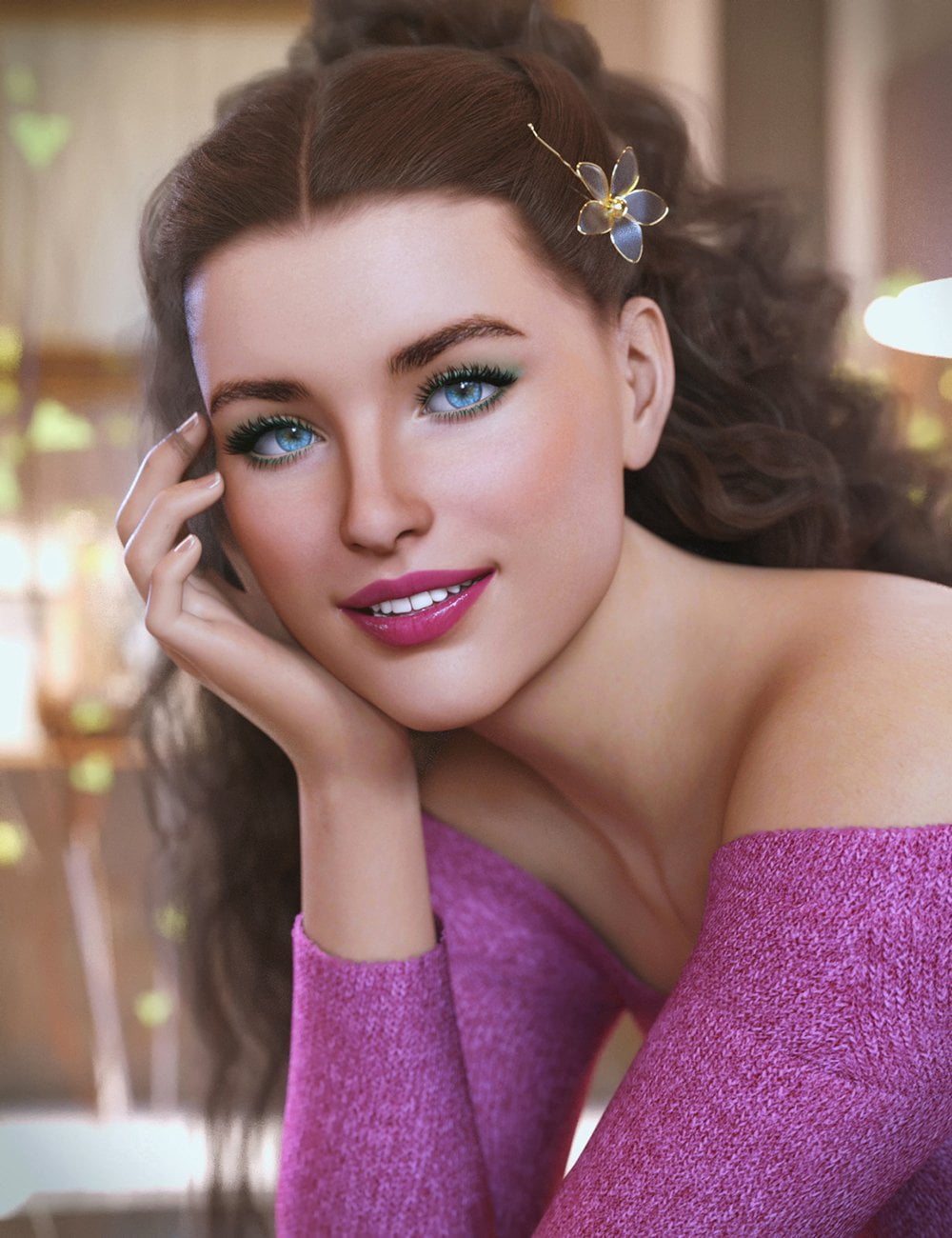 ---