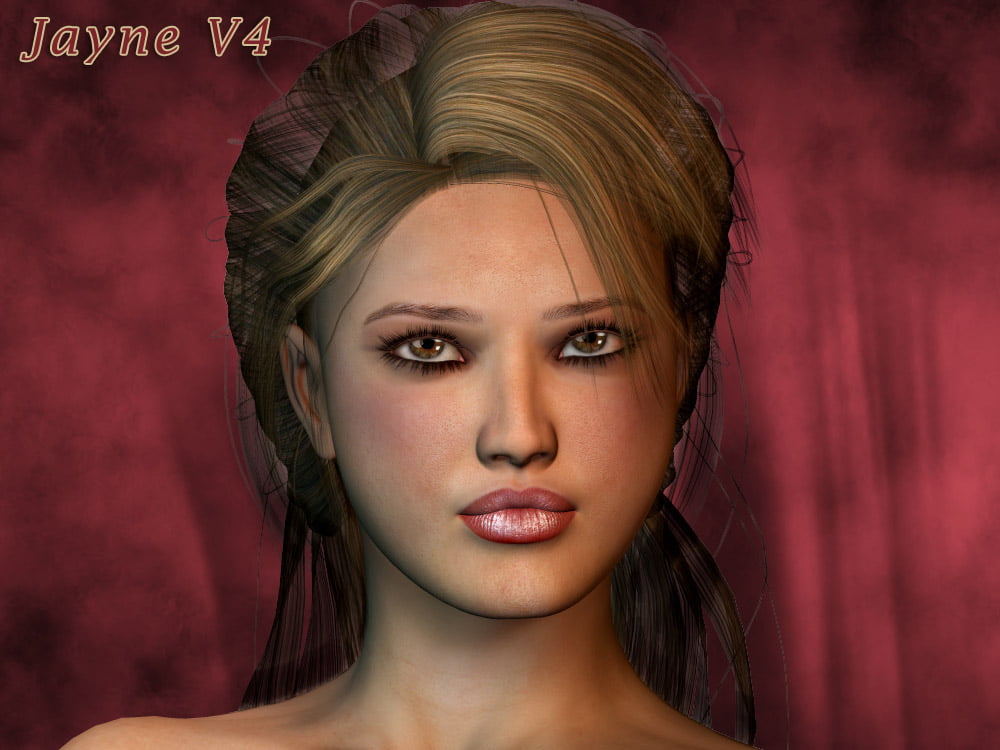 Jayne for V4 is an amazing new character. As you can see from the render on your right she looks terrific as she comes with two beautiful body shape morphs. This picture on the right shows the more voluptuous shape. Aside from one of the best skin textures on the market today she comes with 8 beautiful make up sets (if default included) and eye colors.
System Requirements:
Windows 98, 2000, ME, XP or Vista
e-Frontier Poser 5, 6 and 7 ONLY – This product may work on Poser 4 or Poser PP, however it has not being tested.
Package designed for Windows application. MAC users will need to convert to Mac format
You must have Victoria 4 base plus complete set of head and body morphs from Daz3D in order for this package to work properly.
---