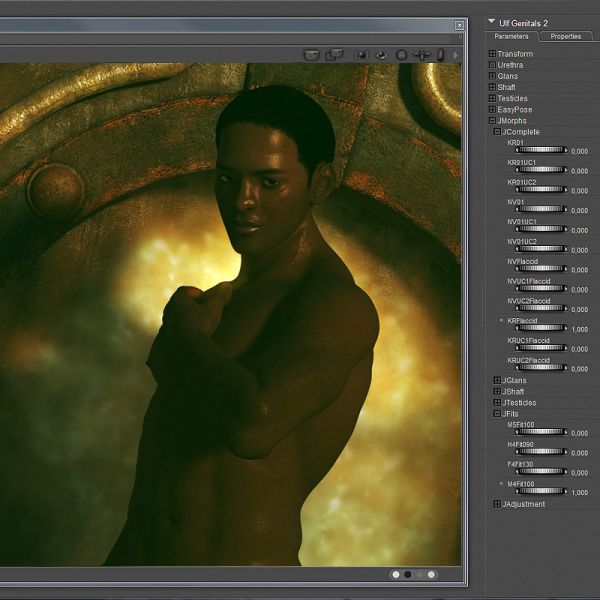 JURG3 is a morph and texture expansion for Ulf Raynor's ULFGens 2.0 – free at MPE3D.
JURG3 provides a completely new look to the Ulf Gens 2.0 by Ulf Raynor along with 12 original and reworked custom JURG 2.0 Morphs,
This product is completely new and not an update to any previous versions.
It will work only in Poser 9 / PoserPro 2012 and in DAZ Studio 4.5, it doesn't fully work in older versions of these programs.
Included are:
20 new JURG3 morphs incl. M4, M5, H4, F4 Fits, new shapes for flaccid and erect state of the genitals, modelled after well known adult film stars
24 new textures incl. bump, specular and 3 new displacement textures and a set of 60 different diffuse maps for DAZ Studio
55 Utility poses for fit, size, real size length and morph presets
240 newly created and hand-edited MAT poses with and without SSS for Poser9/Poser Pro 2012 and DAZ Studio 4.5!
System Requirements:
Poser 9 SR3.1 and/or DAZ Studio 4.5
Needed Files:
ULFGens 2.0 Gens Figure (available in MPE3D Freestuff)
---