Jepes Lightray Props P4/PP/P5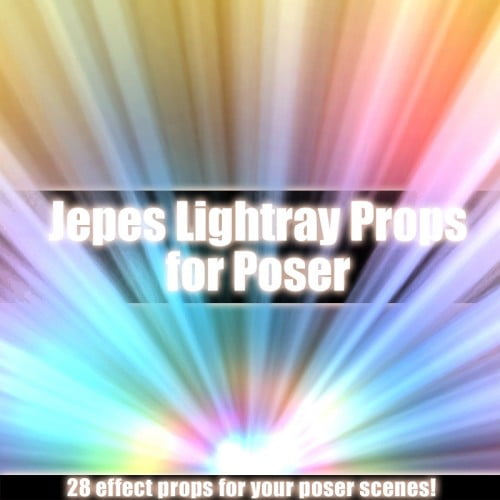 With this high quality package it is possible to use lightray effects inside P4, P4 Pro and P5 with a single mouseclick!
Jepe's Lightray Props is a collection of 28 visual effect props with included alpha channel that adds an extra dimension to any scene within seconds!
Save memory and rendertime with loading a simple plane with transparency channel into your scene and use it as background or foreground for stunning effects.
The props are scaled to their right proportions (100% at 1024%x x 768%y) but you can scale it up to 1000% without rendering too blurry!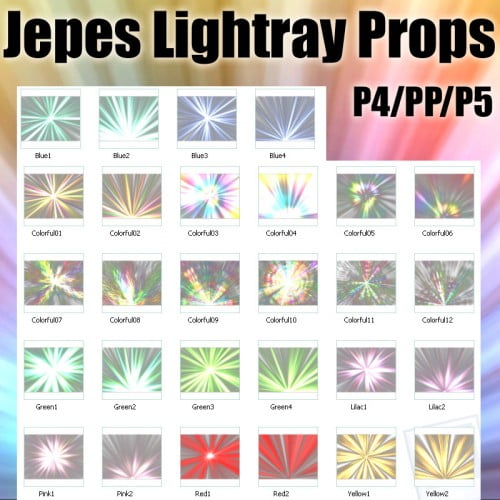 ---