Jepe's Project: M4 Hairy Bundle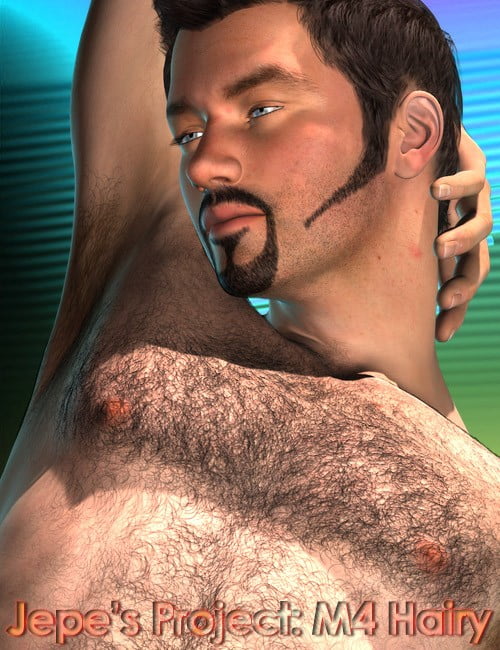 Could your favorite Michael 4 texture use a little more body hair? Think your main M4/H4 scene character would look better with a mustache or beard? Well, here's the optimal solution. With this pack you will get a custom second layer morph for M4 to turn him into an always perfectly fitting, conforming "Body Hair Suit". This enables you to use the numerous body and facial hair options on every existing and any future M4 characters, morphs, and textures!
With body jewels, tribal tattoo art, and ancient armor in scintillating metallic colors your characters will come to life with high-resolution and precisely hand crafted transparency and displacement textures. Behind "Wet & Tears" stands the technique to bring real 3D onto your character's skin with a system of specially tuned transparency, specular, displacement, and bump textures for liquid drops and tears for even the closest close up render. Imagine the fun when you conform two "Body Hair Suits" to M4 – unlimited combinations of hair variations and colors can be achieved by mixing all the additional options with body jewels and Wet & Tears.
Features
This Bundle Includes the Following Products:

Jepe's Project: Hair
Jepes Project M4 Jewels and Tears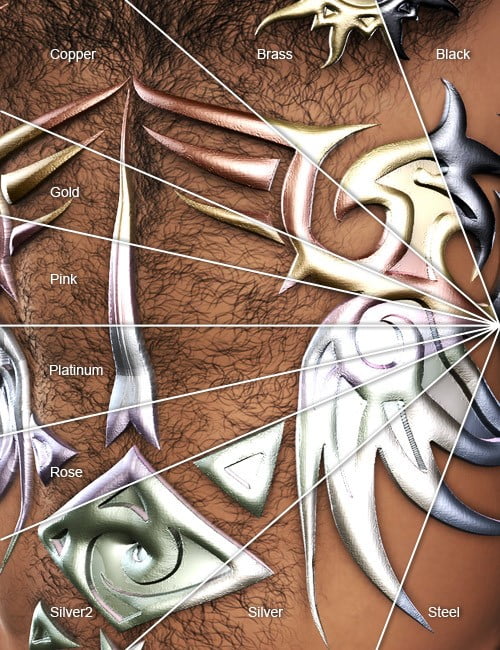 ---