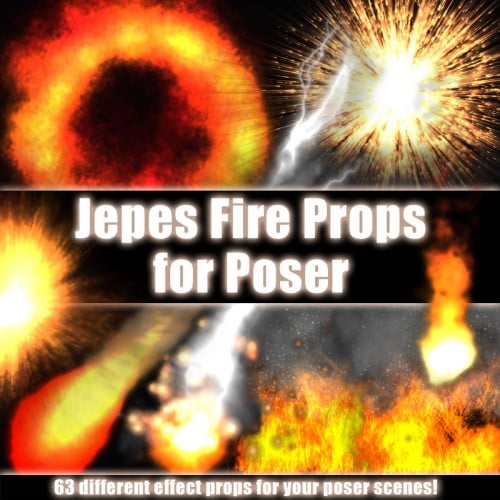 Jepe's Fireprops is a collection of 63 visual effect props with included alpha channel that adds an extra dimension to any scene within seconds!
Set your roof on fire, create burning crosses or let hot lava fall with loading a fireprop into your poserscene.
With included alpha channel you can of course use the textures also in your postproduction work (in Photoshop for instance) as a layer with trancparency to create stunning effects in your already rendered works.
Use it as a lightgel in Bryce to create stunning abstract themes.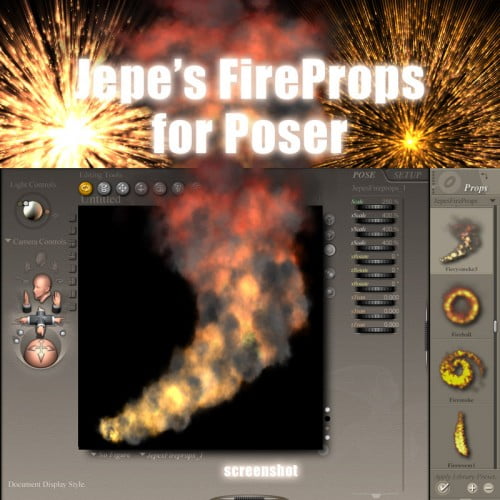 ---