JewelCrafter Iray Shaders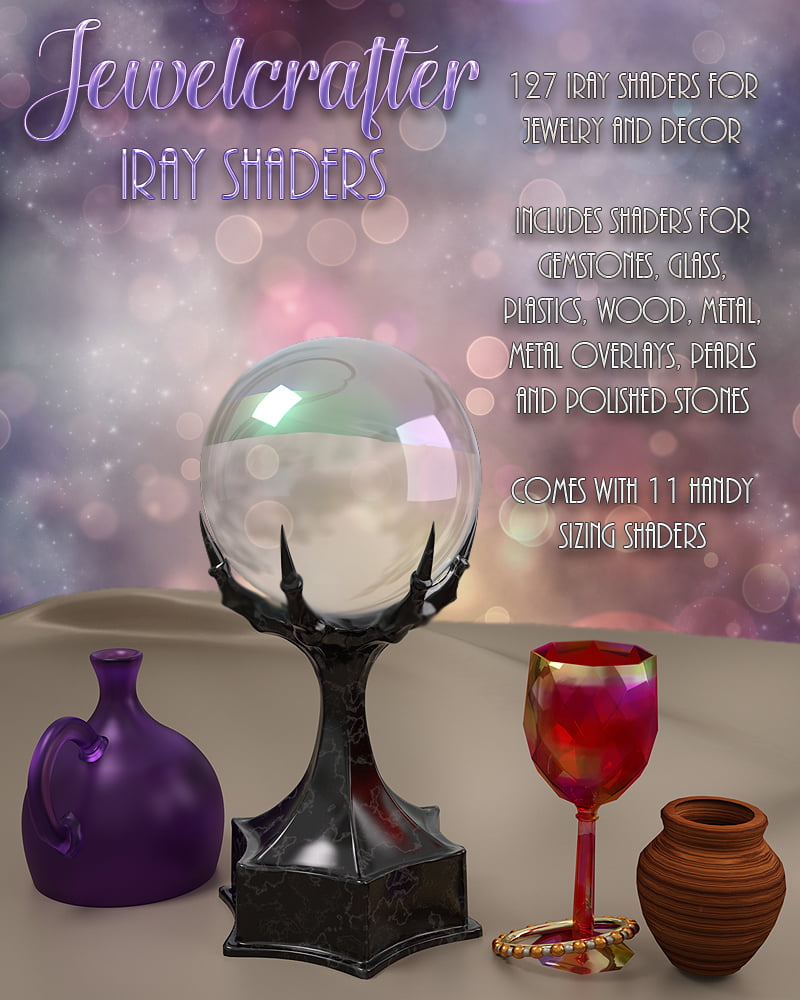 JewelCrafter Shaders is a Huge Pack of 127 Iray Shaders for Jewelry, Decor and More!
All Shaders Are in IRAY ONLY!!!
Includes:
-20 Gemstone Shaders
-32 Glass Shaders
-13 Metal Shaders
-10 Metal Overlay Shaders
-05 Metal Overlay Color Options
-06 Pearl Shaders
-26 Plastics Shaders
-15 Polished Stone Shaders
-20 Wood Shaders
-11 Utility Tiling Options
*Note For Best Metal Overlay Results Apply Darker Metal Underneath Overlay!
!!These Shaders are NOT Merchant Resources, They CAN Be used in Making Material PRESETS on Products but MAY NOT be Resold as Shaders!!
Tested in Daz Studio 4.9
---