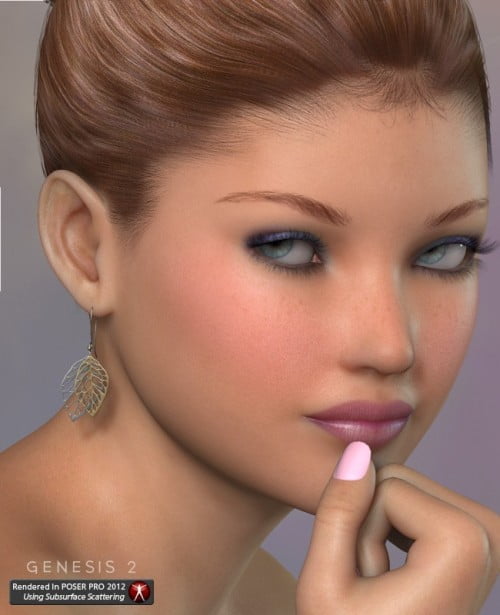 Make your character shine with all new earrings for Genesis 2 Female(s), with fits for V4. Lovely hand crafted earrings for any occasion.
Each earring comes with
*V4 fit adjustment
* Swing In morph
* Swing out morph
Hoops Earring Morphs: Morphs to make each hoop thicker or thinner
Each Bead row – to make beads larger or smaller.
Each piece of Jewelry comes with many material areas to mix and match and create an unlimited number of looks.
This Product Includes:
1 DSON Core Installer
1 Poser Core Installer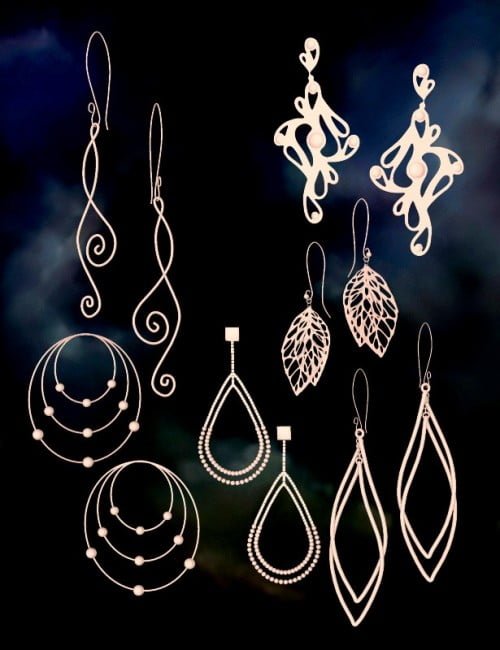 ---