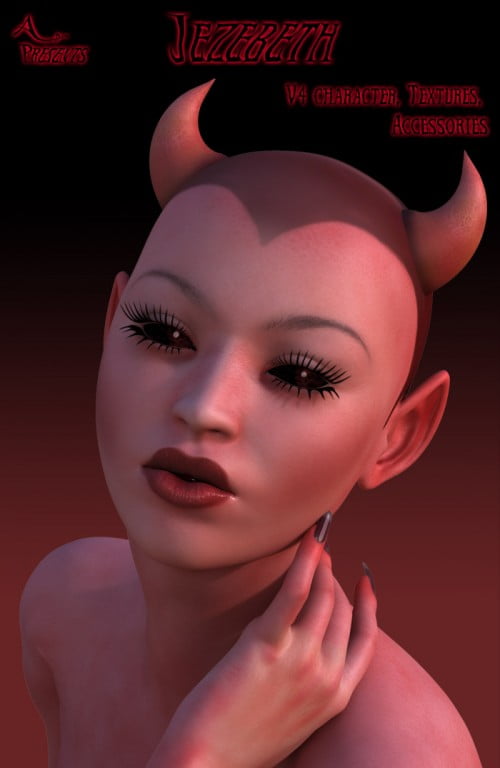 She is demon of falsehood and lies. She will steal your will power and turn your resolution into her own.
She is Jezebeth, and no one can hide from the darkness in her eyes.
Jezebeth comes with an interesting face and a fit body and 3 accessories: devil tail and devil horns conforming figures and high-heels props.
Her textures were mostly hand painted in Zbrush and Photoshop, and they have different choices applied as easily allocated Mat poses.
All textures (tail and horns included) have 3 options for their MATs: P5+ shaders, No shaders and P9 Subsurface Scattering.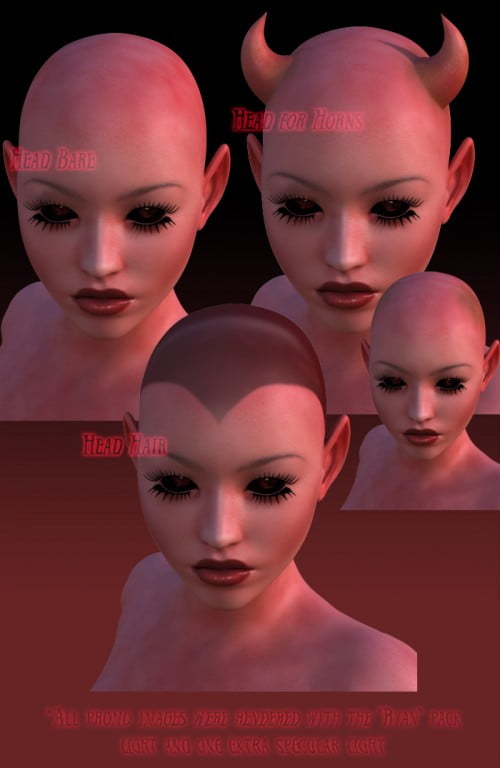 ---