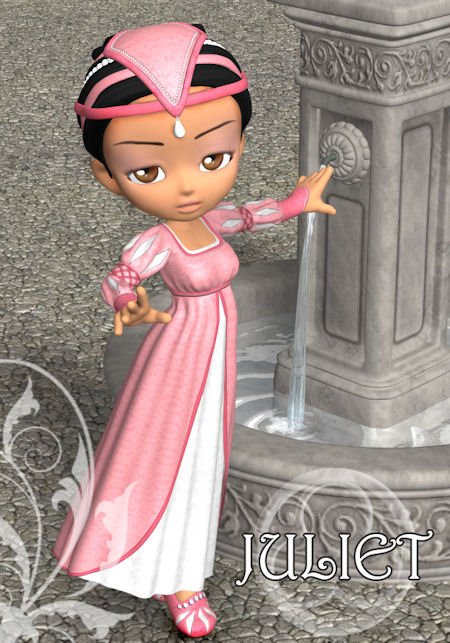 One beautiful character for Cookie
Juliet, like a nightingale to the gentle night wind, sang the words of her heart to the to the moon
Resting in the star filled sky, above her sweet and gentle head. Just beneath, stood her intended, enraptured by the soft countenance of her innocent beauty.
In the most plaintive yet famous words to be uttered by a maiden to her star crossed lover, she softly cried "Romeo, Romeo, Oh where for art thou Romeo"?
From the classic literature comes this beautiful new character for Cookie
Olive skin, brown sad eyes and a beauty beyond compare, the skin glow of youth
Go on, try the purest of love on all your renders.
Have Fun
---