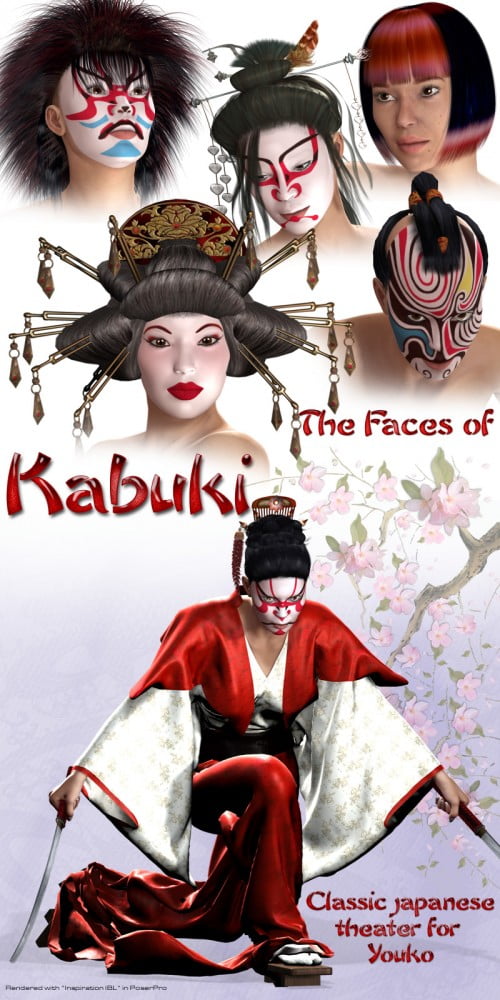 Kabuki for Youko
A character set with dynamic clothes for Victoria 4
Create your own Kabuki actor or asian fantasy scene with this gorgeous bundle!
Youko, the delicate asian beauty, comes with a huge set of traditional Kabuki and Kumadori makeups and she brings her own dynamic costume, completed with Tabi and Geta.
You can use Kabuki for Youko as a stand-alone product or mix this set with our Youko character as both sets share the same morphs and basic textures.
As a little help to get you started you get a detailed tutorial that explains how to set up a scene with the dynamic clothes.
An additional python script can be downloaded on this site (scroll all the way down) that can take the tutorial directly into Poser and offer you guide through the set up while you work in the cloth room!
This character set is tested in and made for Poser 6 and 7/Pro – you are able to use this pack in Poser 5, too, but some features like Ambient Occlusion will not show up.
If you want to use all the clothes together in one scene you need some patience to run all four simulations and at least an average powerful computer!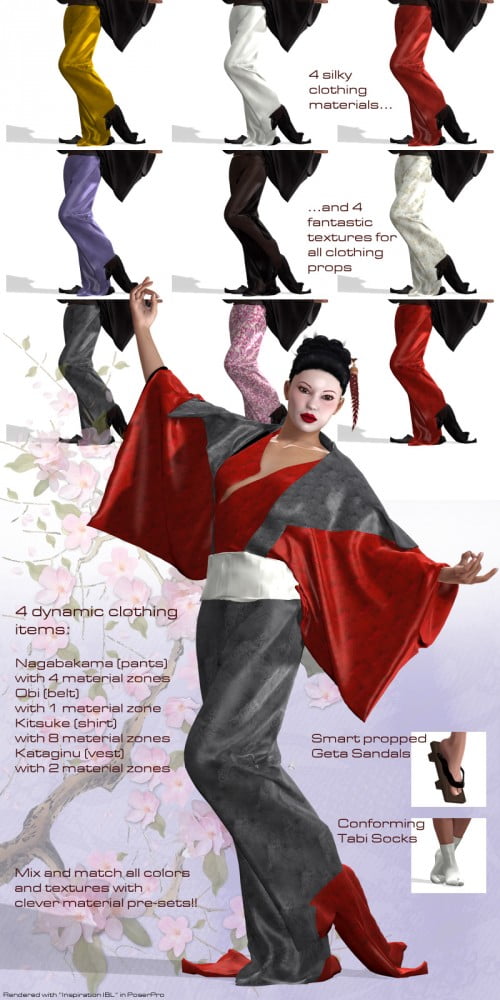 ---