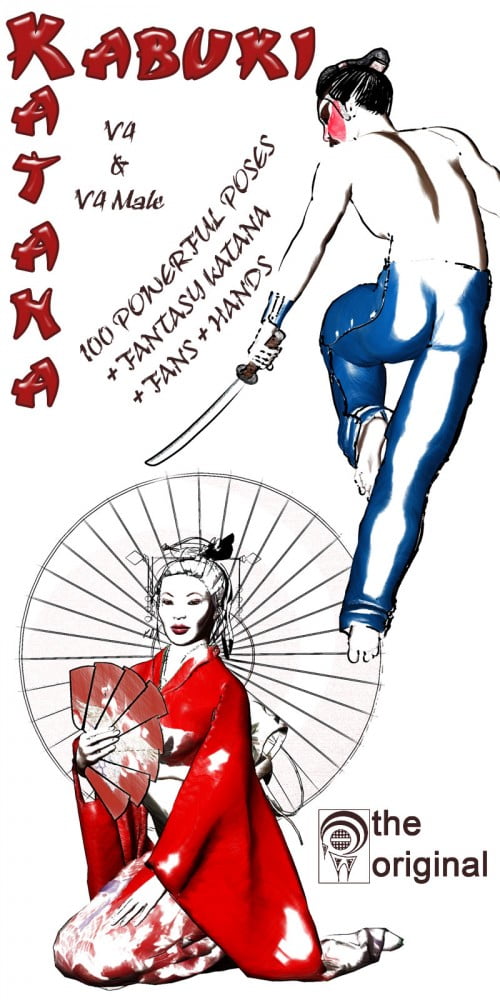 All of this product's content was created by Tabala
and may include derivatives of the following vendor resources:
oriental brocade by moyra, Sew and Sew Romance Fabric Pack by macatelier.
Japanese theatre is very impressive. The colourful costumes, the makeup, the storytelling.
Now You can get this style into Your poserrenders too!
Kabuki Katana is an exclusive completely new themed package of 100 carefully designed , powerful and arty poses, for Your Victoria 4.2 character.
It's well mixed with sitting and standing and kneeling poses as well as powerful katana-fight poses. Also possible to be applied on V4 male scele /no scale.
As a little special bonus I also included a fantasy katana and fanprops ready to fit the poses and coming with different mats.
While creating the pack I followed a new idea and included separate "hand adjust poses". These only contain the fingers poses so it's easy to use the fans and the sword with the bodyposes You already own
So this pack offers all You need for a perfect scene.
What You get:
20 full body poses
20 full body poses for small fan
20 full body poses for the bigger fan
22 partial "hand adjust poses" for left and right hands
5 handposes + 1 katana hold
1 smartproped fantasy Katana sword
7 matposes for Katana sword
2 smartproped fanprops + 3 additional background ornaments
7 matposes for each of the fans
IK off and zeroed bodypose for Your convinience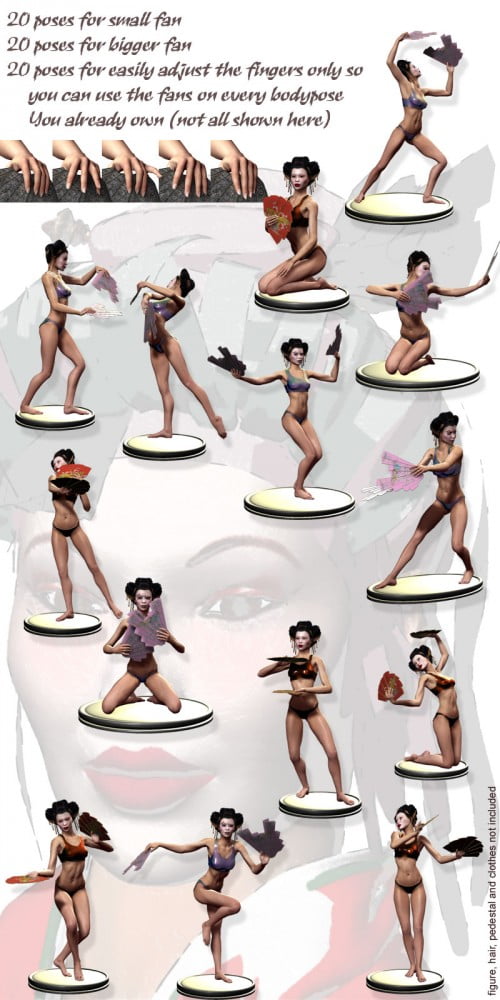 ---