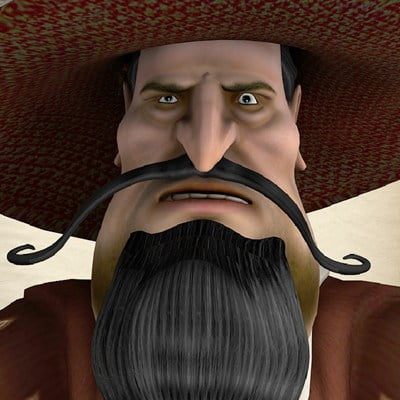 A pirate character to pillage the seven seas!
.: Product Features :.
Stand-alone Poser figure (obj, cr2/ png), at 61,928 polygons
Mouth & face morphs:
-Smile
-Brow Up
-Eyes Close
-Mouth Open
-Beard Up
-Speaking
-Mustache Up
-Close Eye Right
Figure will accept poses designed for M3, V3, M4, and V4.
Textures for the body, cap, head, hair, and teeth.
Bonus feature:
Uses the Vertex Weight Map feature found in Poser Pro 2012. Although the figure will work in previous versions of Poser, weight mapping in PP2012 will add smoother joints.?Has not been tested in DAZ Studio.
Karabas Phenomes (for Poser). A set of Phenomes and Mouth Morphs for the Karabas figure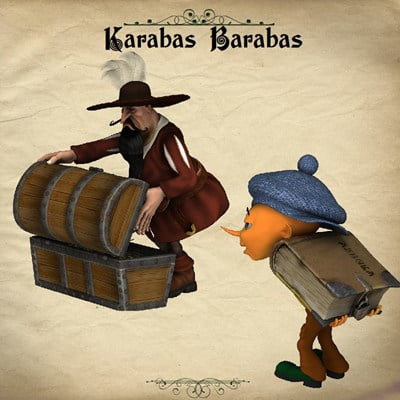 ---