Karate Gi for Genesis 2 Male(s)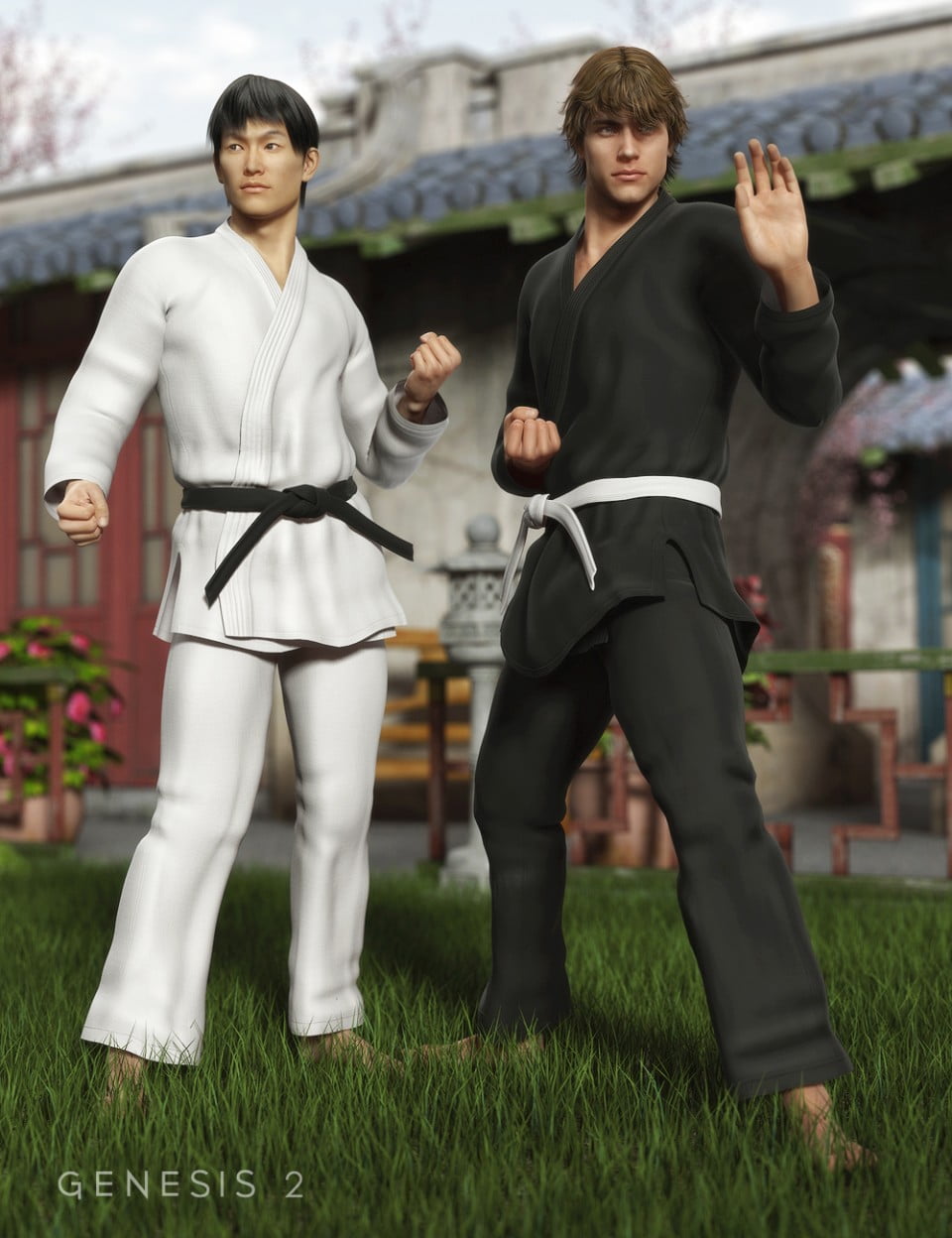 Martial Art-attack!
A full Karate Gi outfit for the Genesis 2 Male(s) that includes four texture options for the Gi (two Canvas and two Cotton) and nine Belt colors.
Contains a wide range of movement and adjustment morphs to help achieve more realistic fabric movements for the back of the Gi, the front folds and around the sleeves and bottom of the legs.
The Belt ties are rigged to achieve maximum movement and include easy dials for individually tie control.
This product includes:
1 DSON Core Installer
1 Poser Companion Files Installer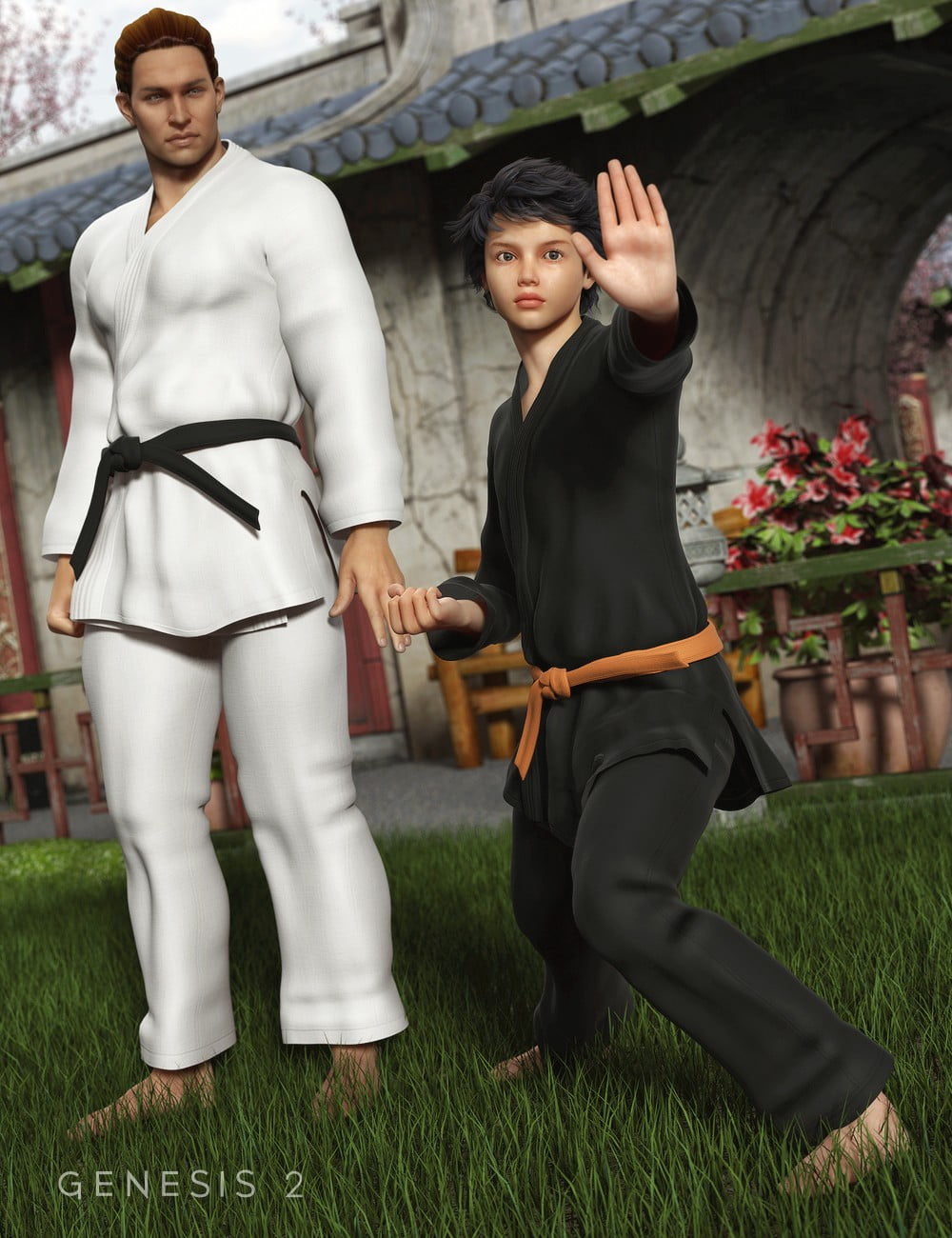 ---