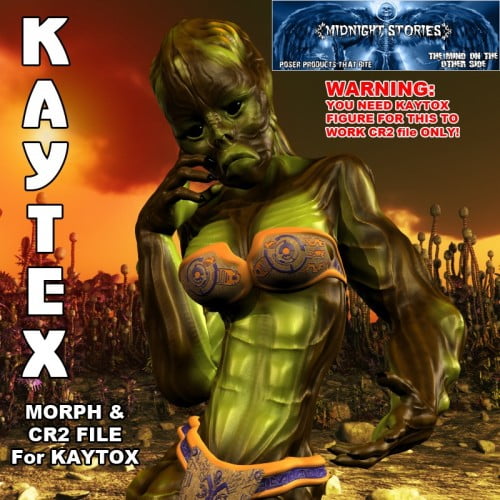 Kaytex is the wife of Kaytox.
File contains a new CR2 file with female morph and new joint parameters plus a new CR2 file for the loincloth with morph for Katex and matching Bra.
She has all the emotions of Kaytox and Mat/INJ with work the same.
A perfect companion for Kaytox.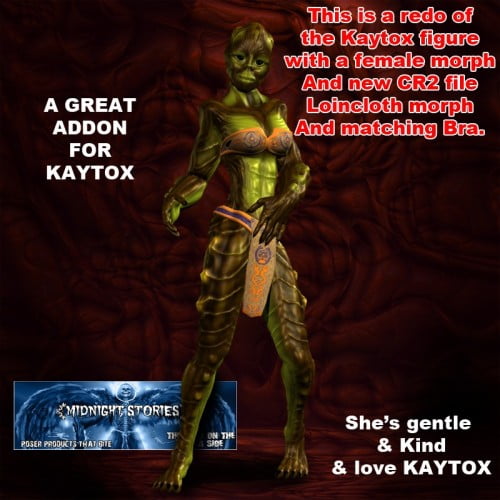 ---