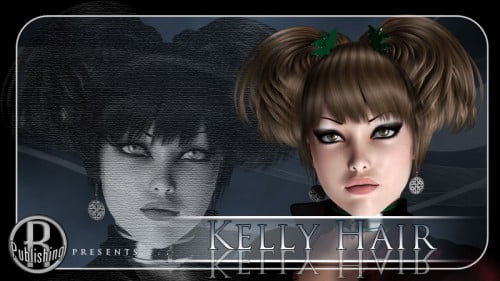 It's time to give your girl a fresh, vibrant look with Kelly Hair!! The silky shine and fun styles will ensure your model stands out in a crowd. Over 30 morphs and multiple textures allow you to play the stylist.!
Included with Kelly Hair are Bat Barrettes and a Bat Choker that have their own set of MATs. So many possibilities allow you to create a look that is truly all your own! You also have the option to hide the bats for those times when you are needing a different look, creating even more ways to dress up your girl.
This is the must-have hair style of the season – don't let your next character be seen without Kelly Hair!!
---