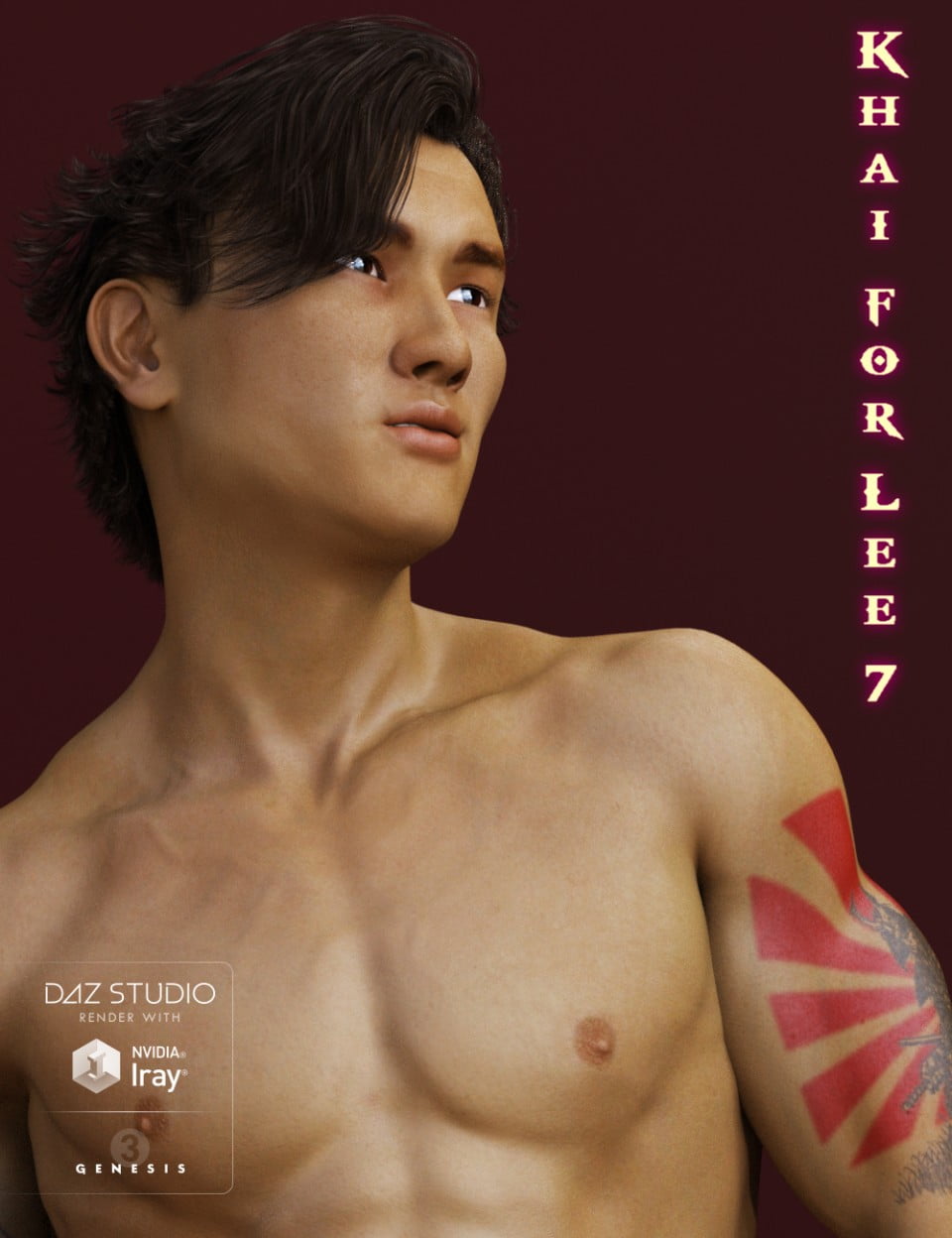 Khai can be the guy next door, or the next thug that comes up the street. With two face morphs there are slight differences that make them unique but similar enough that the two can be used as brothers.
With 9 eye color options (one Heterochromia and three fantasy sets) there is variety enough to change him up, along with options for both arm tattoos, just the torso (back) tattoo or all of them.
The head morphs were made in Hexagon, so no additional morph packs are needed. The Michael 7 Body dial is added to give a little more variety to the Lee 7 body shape.
What's Included and Features
Khai (.DUF)
Character Preset
Shaping Presets
Body Apply/Remove
Cornea Bulge Setting
Head 1 Apply/Remove
Head 2 Apply/Remove
Material Options
Base Skin
Gens
All Tattoos Apply/Remove
Arm Tattoos Apply/Remove
Back Tattoo Apply/Remove
Eye Colors
Blue Eyes
2 Brown Eyes
3 Fantasy Eyes
Green Eyes
Hazel Eyes
Heterochromia
Textures Include:
40 Texture, Bump, Displacement, Specular and Transparency Maps (4096 x 4096)
This product uses the Genesis 3 Base Male and Lee 7 UV Maps
Daz Studio Iray Material Presets (.DUF)
Notes
This product includes:
1 DSON Core Installer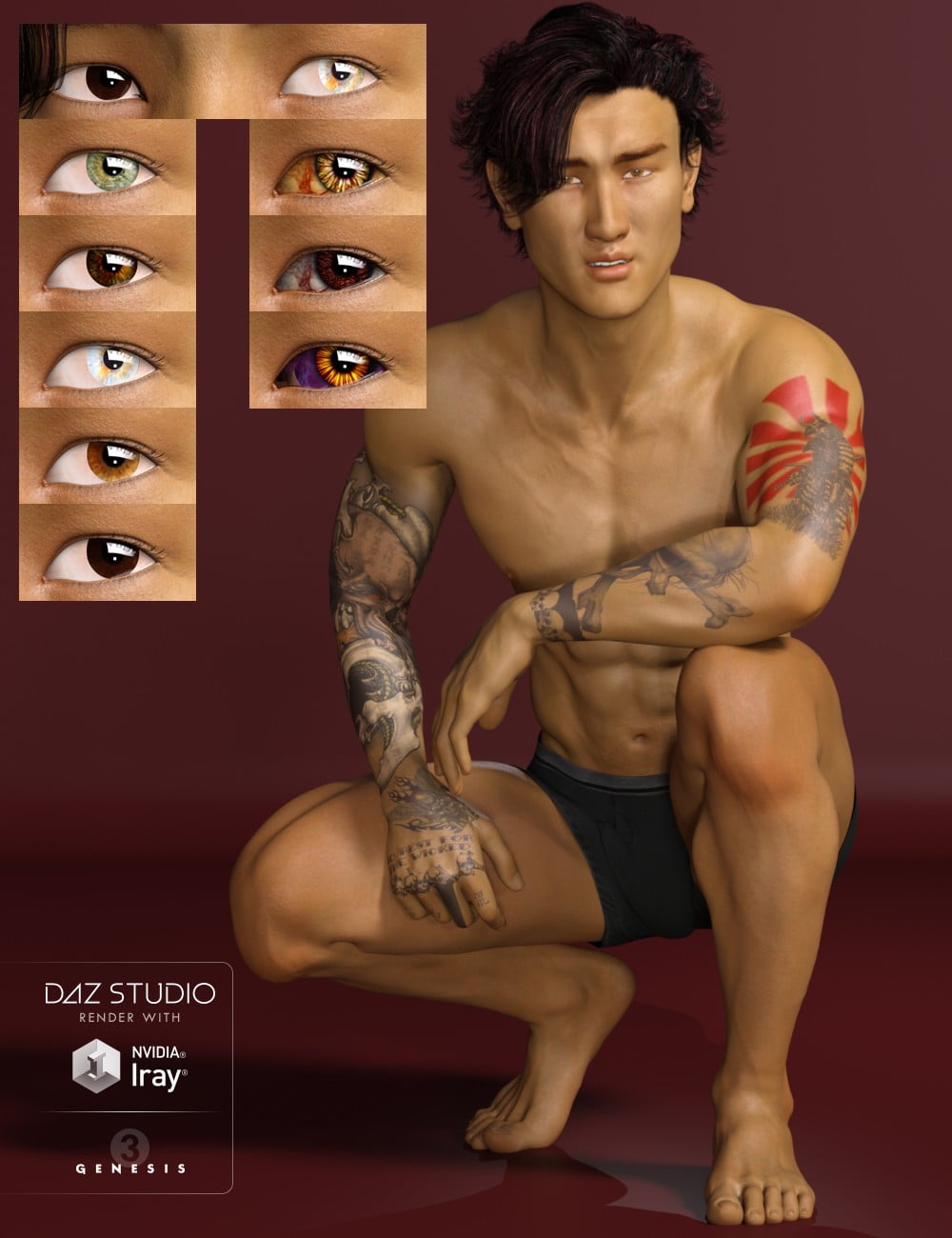 ---