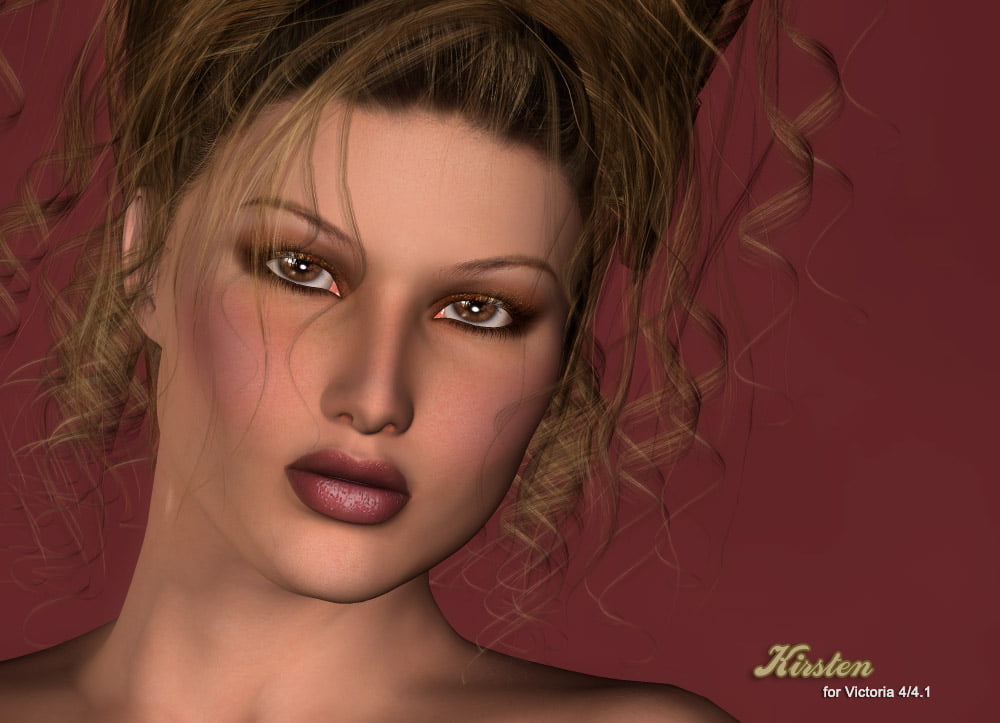 Beautiful Kirsten is a typical Illusions Designs character. She is the flagship of this enterprise. Great skin tone, perfectly designed head and body morphs and an incredible set of make up, including 5 fantasy make up mats, gorgeous eye colors and choice of 3 (three) different body />All these options make Kirsten for Victoria 4 a absolutely must have on your Runtime folder.
System Requirements:
Windows 98, 2000, ME or XP
e-Frontier Poser 5 or 6 ONLY – This product may work on Poser 4 or Poser PP, however it has not been tested.
IMPORTANT – Package available in WINDOWS and MAC formats. Please make your choice on the bottom of the page.
You must have Victoria 4 or 4.1 base plus complete set of head and body morphs from Daz3D in order for this package to work properly.
---