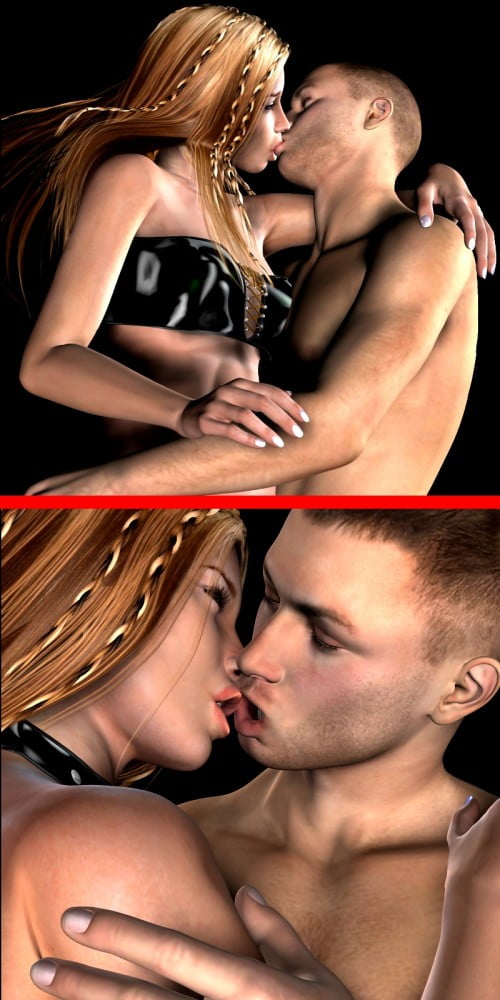 Bring V4 and M4 together with this romantic passionate package!
Somebody once said: "Women remember the first kiss, men remember the last".
We prefer to remember every kiss: the tender ones, the naughty french kisses, even the one we timidly exchanged when we were teenagers, the hot kisses of a wild night….
Any kiss is special like every person we kissed.
A total of 30 facial expressions, 15 for V4 and 15 for M4 to show the most exciting of feelings!
THIS SET OF EXPRESSIONS WILL NOT CHANGE YOUR MORPHS, SO THEY CAN BE USED WITH ANY CUSTOM CHARACTER YOU DESIRE TO RENDER WITH IT. 😉
PLEASE, keep in mind that any morphed character or poses has is own characteristics and so you can have issues with this set. This doesn't depend on our facial expressions but on how the characters and poses are created.
Express any sort of emotion with the Tempesta3d faces!!!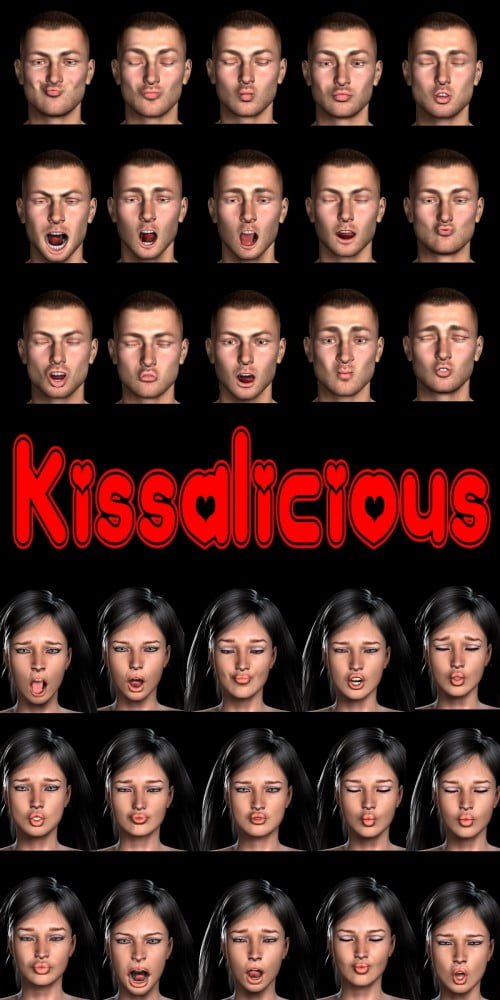 ---