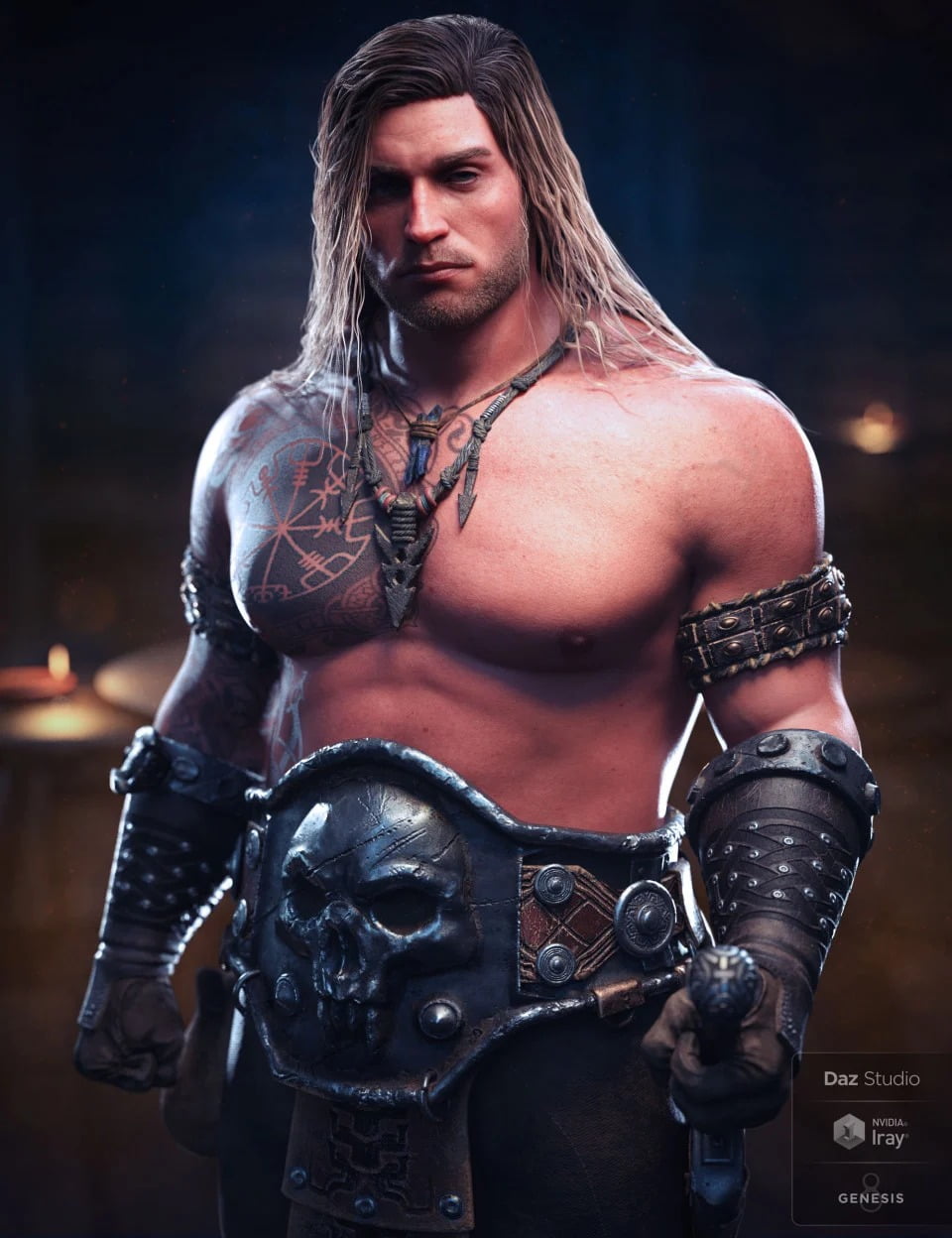 ---
Kjaer 8
A fisherman by trade, Kjaer's true passion is that of a viking story-teller. He's confident, strong, and brash, and he has led his people on many successful raids.
Although feared by many, his true inner self is soft spoken and kind. But he feels he can't share this with others. For him, pillaging and raiding is simply a means to an end and it plagues his mind on a daily basis. In order to keep his people fed, he feels he has no choice…
Kjaer 8 comes with 4 Eye Colors, dForce Arm, Chest, and Leg Hair in 6 colors and a bonus Iray Tattoo Wearable Preset so he's ready to lead the next raid for his village, or tell stories around the fire.
Get Kjaer 8, the dynamic new Genesis 8 Male character, for your historic, viking village, and fantasy scenes!
---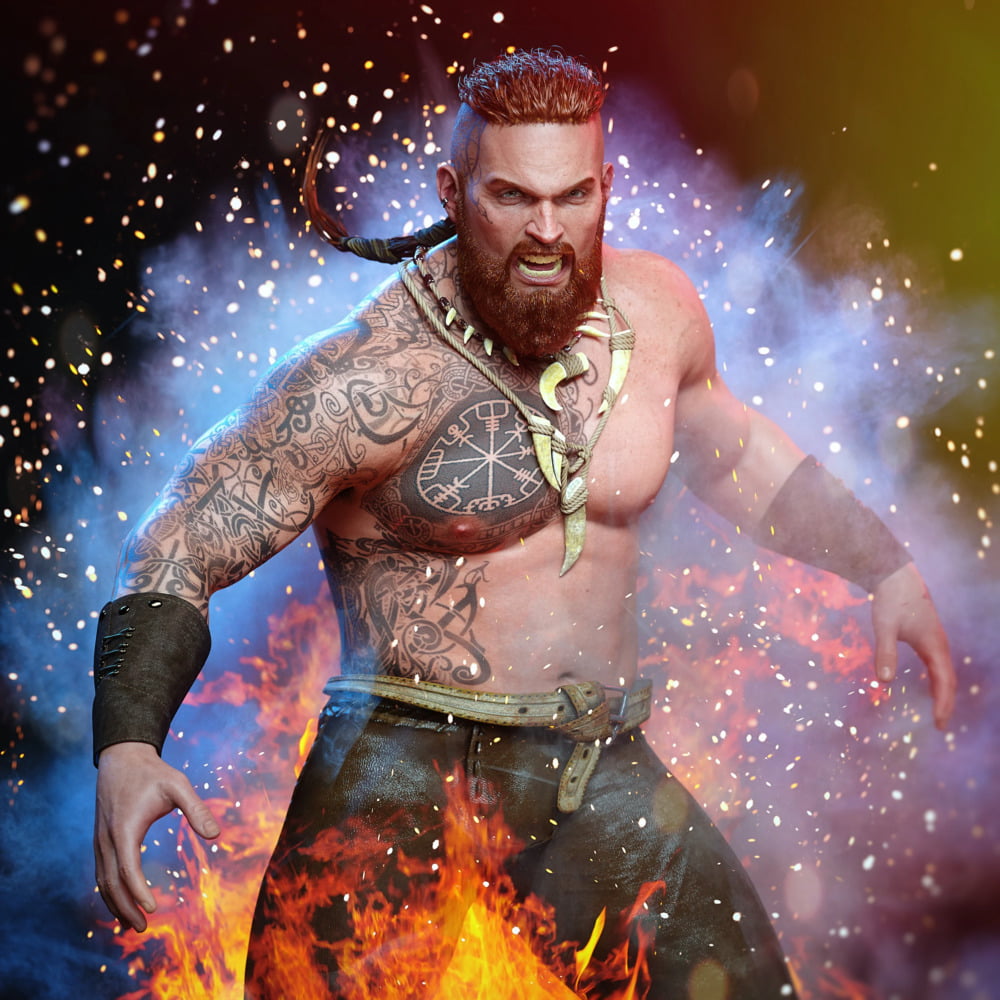 ---