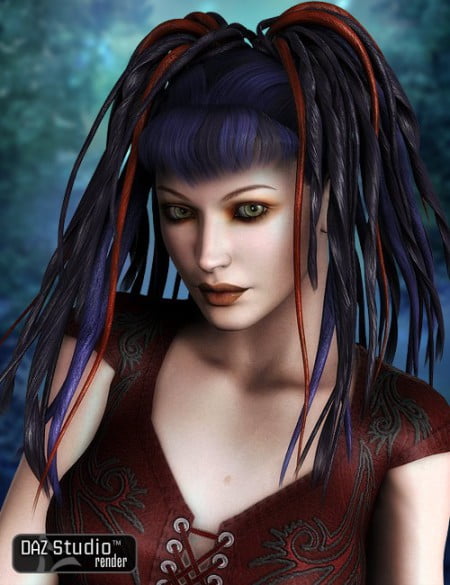 Kleo Dread Falls morphing hair prop by AprilYSH!
Fitted for DAZ 3D's most popular female figures with custom morphs dials that allow you to mix them together to match your own custom character (ex. Aiko4=0.3 plus American=0.3).
Various texture colors are included plus diffuse color setting samples. The diffuse color samples show how you can easily create your own tints by changing the diffuse color of the hair. The dreadlocks even have six separate material zones to take different colors.
Try the DAZ Studio 2 SubD feature on this hair for great results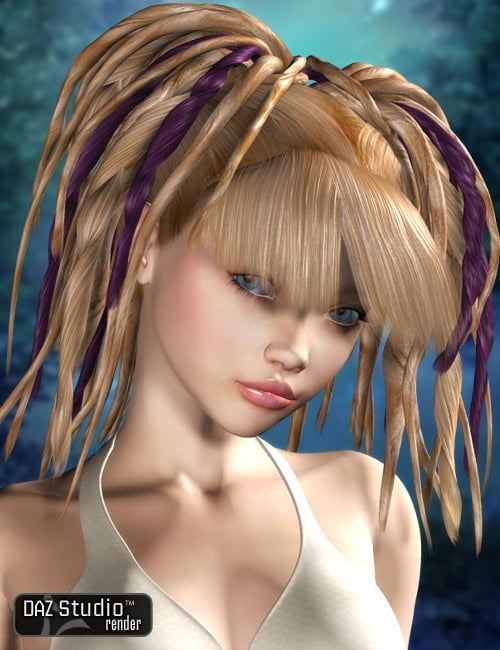 ---