Kromekat's Ultimate Woodland Textures Complete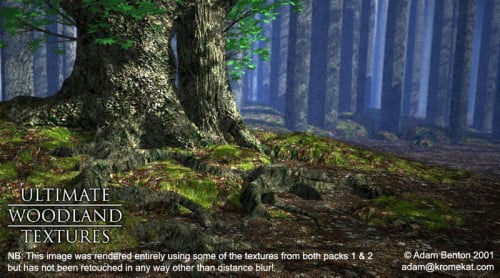 In this pack you will find 17 x1000x1000 pixel photorealistic textures,
2 of which double as Light gels or masks (to create that dappled sunlight through leaves effect)
coupled with the trans maps included.
3 terrain or lattice maps to create realistic looking tree trunks!
The textures are all fully tileable jpgs for use in any 3d/2d software that accepts this format.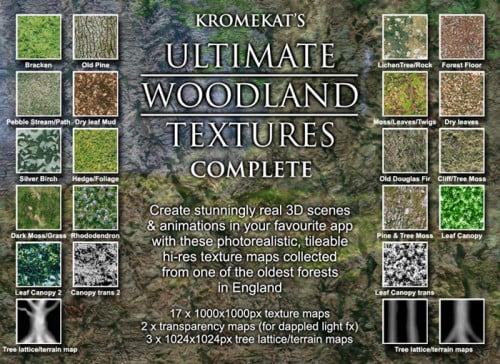 ---