L.I.E Dirty Faces For G3F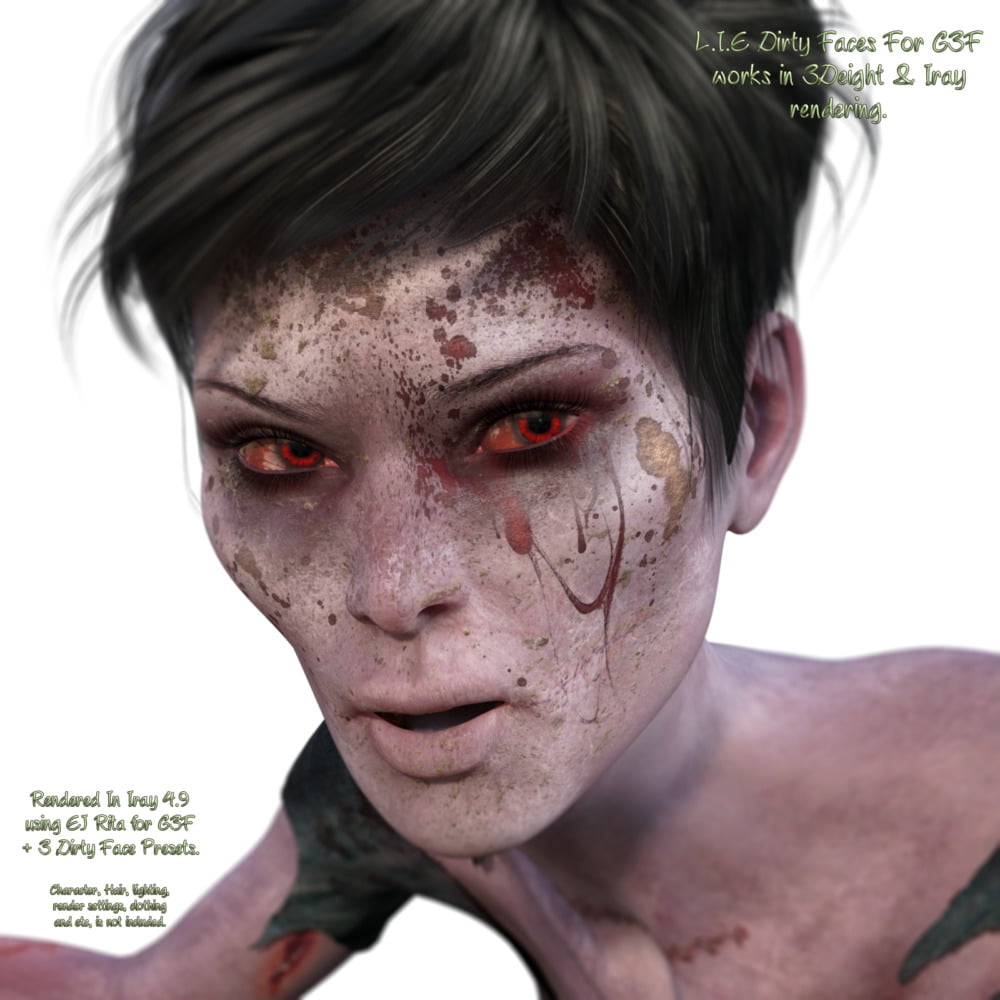 Dirty Faces For Genesis 3 Female is a collection of L.I.E (layered image editor) presets to add dirt and grunge to your favorite G3F character. These presets work in Iray or 3Delight and will add that extra bit of spark to your images. They are great for horror, grunge, goth, and apocalyptic style images.
What you get;
12 Original Dirty Face options
12 Mirrored Dirty Face options
1 Bonus Bloody Face option
1 Mirrored Bloody Face option
That's a total of 26 presets for you to use on whichever G3F character you pick.
A few things to know:
These work in 3Delight and Iray rendering because the presets use the same material settings that your character uses.
10 out of the 13 options also use bumps maps that overlay on top of the character's original bump map.
Images measure 4096×4096 in transparent PNG format and look great in close-up renders.
If you change your character's texture (especially in the face and lips area) you will have to reapply the L.I.E presets that you picked.
You can use more than one preset at a time.
To undo a preset, just go to edit – undo in your tool bar menu.
---