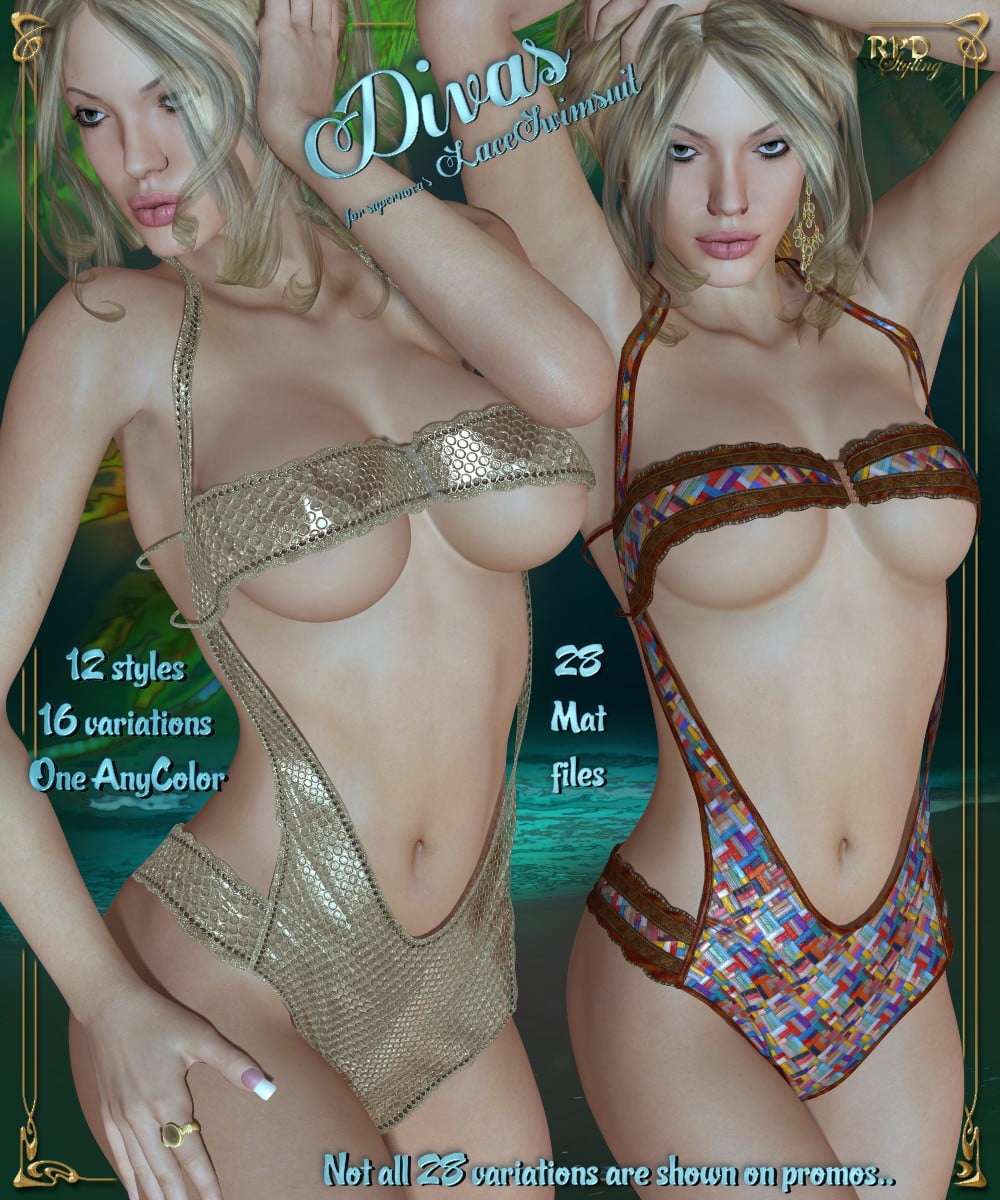 ---
Lace Swimsuit DIVAs
Sexy, provocative, shiny, lacey.. it's any diva's best accessory!
Let Victoria have some fun!
Included in this package:
* 28 complete mat files
(12 styles plus 16 variations)
* 40 textures
* ALL MAT files available in both material collection (mc6) and pose (pz2) format – to choose the directory that fits best your own Runtime and preferences of organization.
---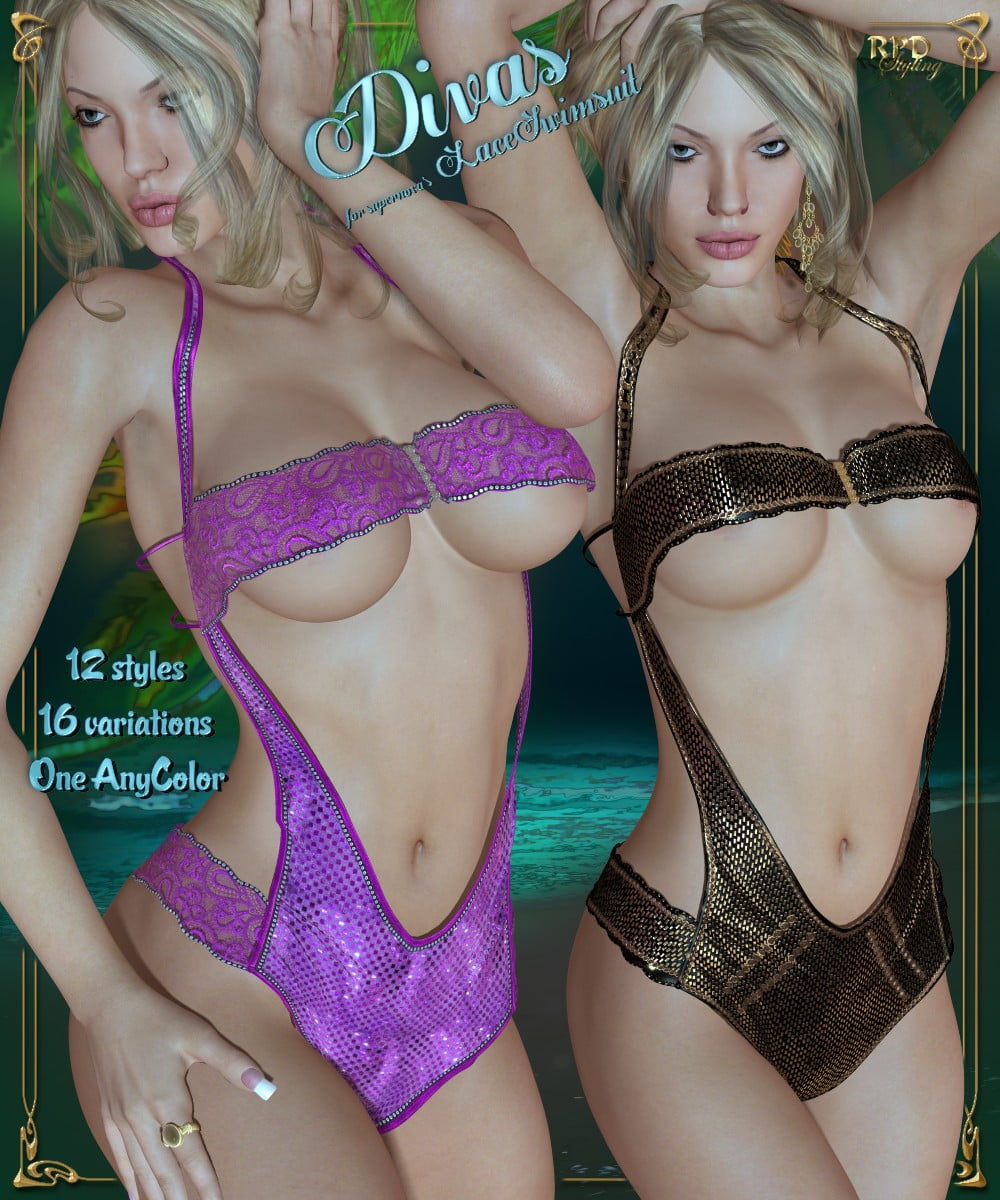 ---