Lady Of Abyss Corset Dress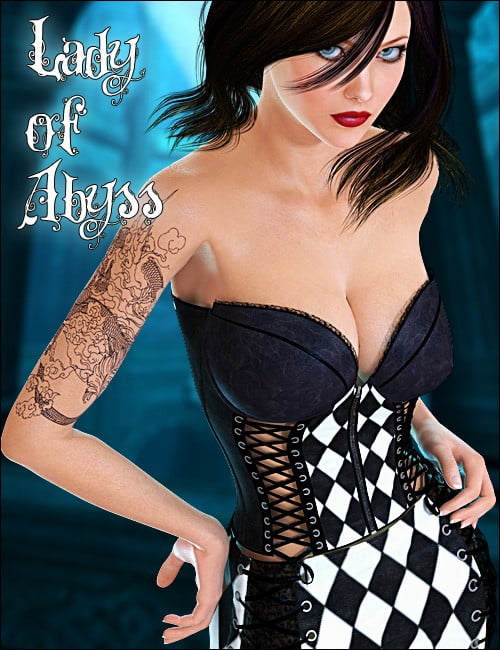 Do not thread the depth of the Abyss for you might never come back, forever imprisoned by the charm of the Lady of Abyss and never willing to abandon her eternal reign.
Corset Dress supports various Victoria 4 FBMs, Aiko 4, Girl 4, Elite morphs and Stephanie 4 FBMs. A fit for Angel custom body is also included. Numerous adjustment and fitting morphs and several MAT poses for both Poser and DAZ Studio 3 are included with the product.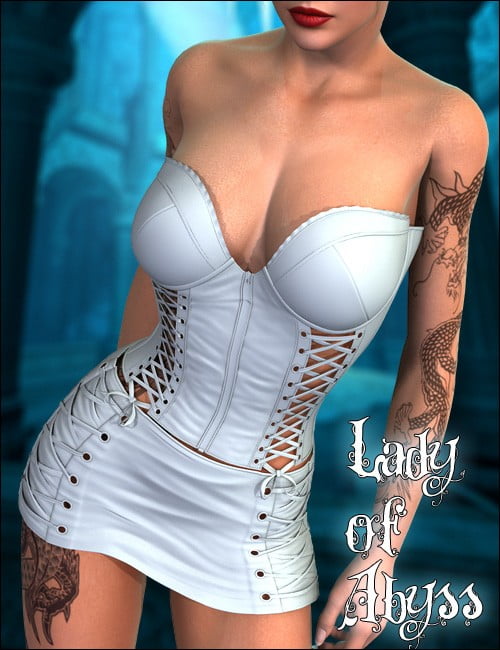 ---