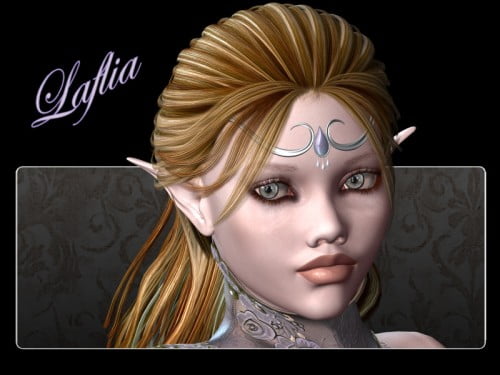 Laflia Tyrneamitore is the new gorgeous Elf character from 3-D Arena. Her lovely name means Mistress of the Moon, a descendant of the House of the Tyrneamitore (Children of the Moon) she has the delicate pale skin of her ancestors. With the option for her pale tribal markings Laflia is a voluptuous and mystical addition to your runtime.
Laflia has a custom head morph that does not require any additional morph sets to use. Her body shape is optional and uses the V4.2 morphs ++ to allow clothing fits.
All of Laflia's makeup options are separate from her lip shades. Lip hi-lighting is not painted on.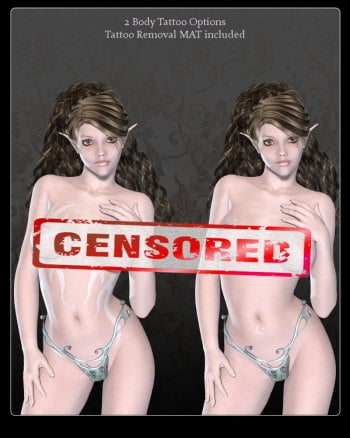 ---