Late Nights expressions for V4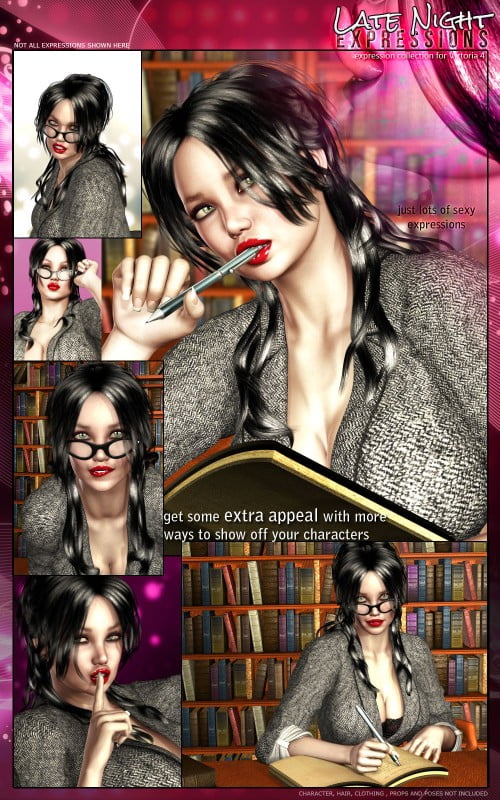 The luscious librarian is Back! This time with expressions that are sure to leave you wanting more!
Inside this collection you'll find 50 steamy late night expressions for V4, packed with variety and attention to detail.
**these expressions won't overwrite your morphs and also flow seamlessly from one to the next**
Each expression is named according to mood for easy browsing, with several expressions for things like Hush, Laughing, Pout, Naughty Librarian, Shocked, Innocent, Seductive and more!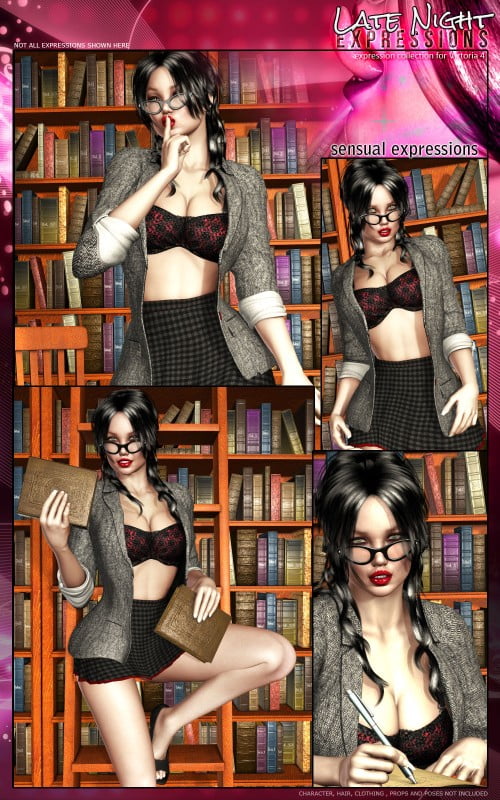 ?
---