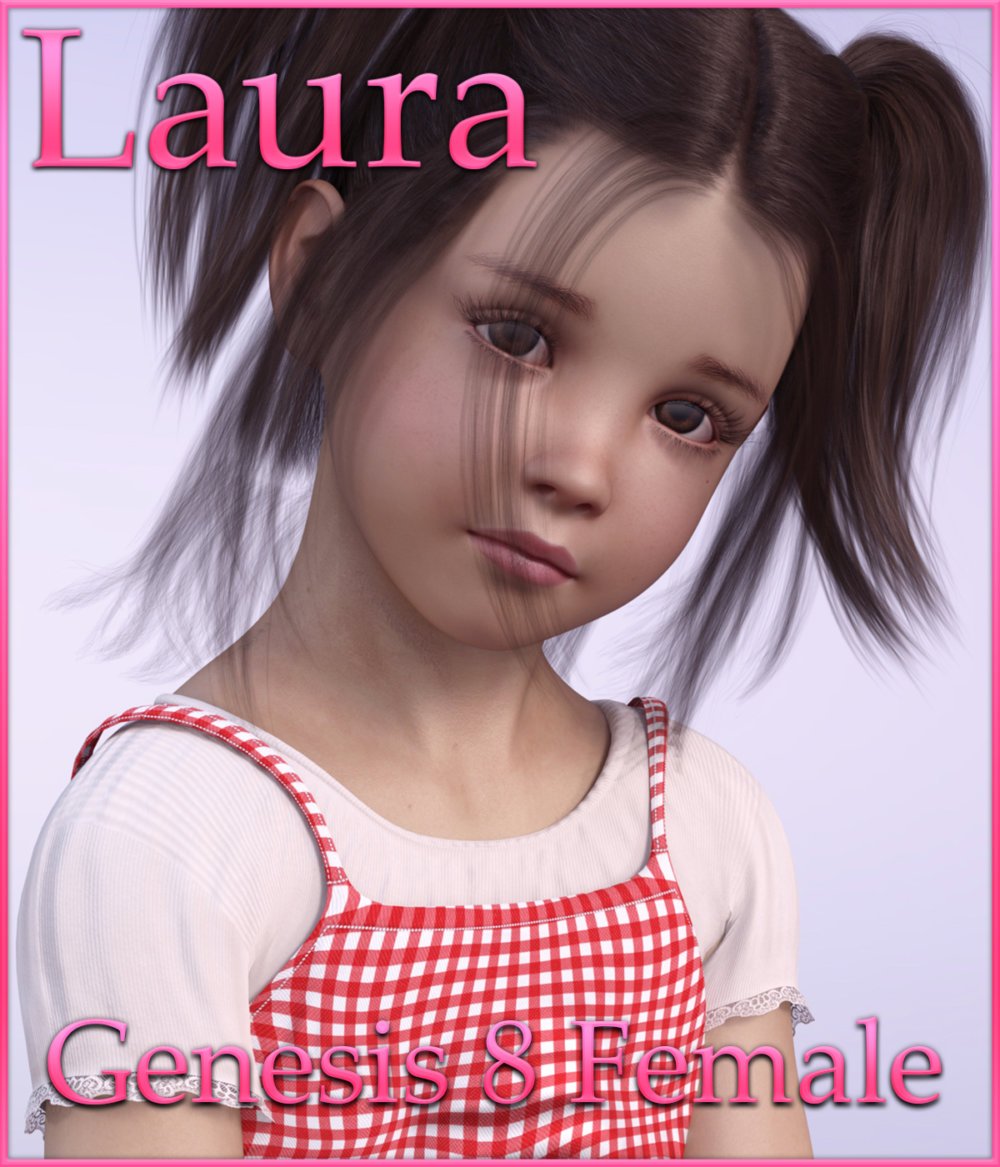 Laura is a new cute figure for Genesis 8 Female with Big brown eyes. She comes with 6 Presets!
5 age presets, Preschool, Child, Preteen, Tween, and Teen and my own personal mix.
All together she has 16 High quality morphs, Plus Morphs and 6 Fitting Load outs for fitting the Double Tails Hair onto the figure at any age. I highly recommend picking up the Double Tails hair by OutofTouch as her face was designed that hair in mind.
She also comes with a high quality Skin Set and
10 Light presets.
6 Nail Shaders
6 Eye Options with one universal Eye shader that you can apply to any figure you want.
1 Mouth shader for upclose shots.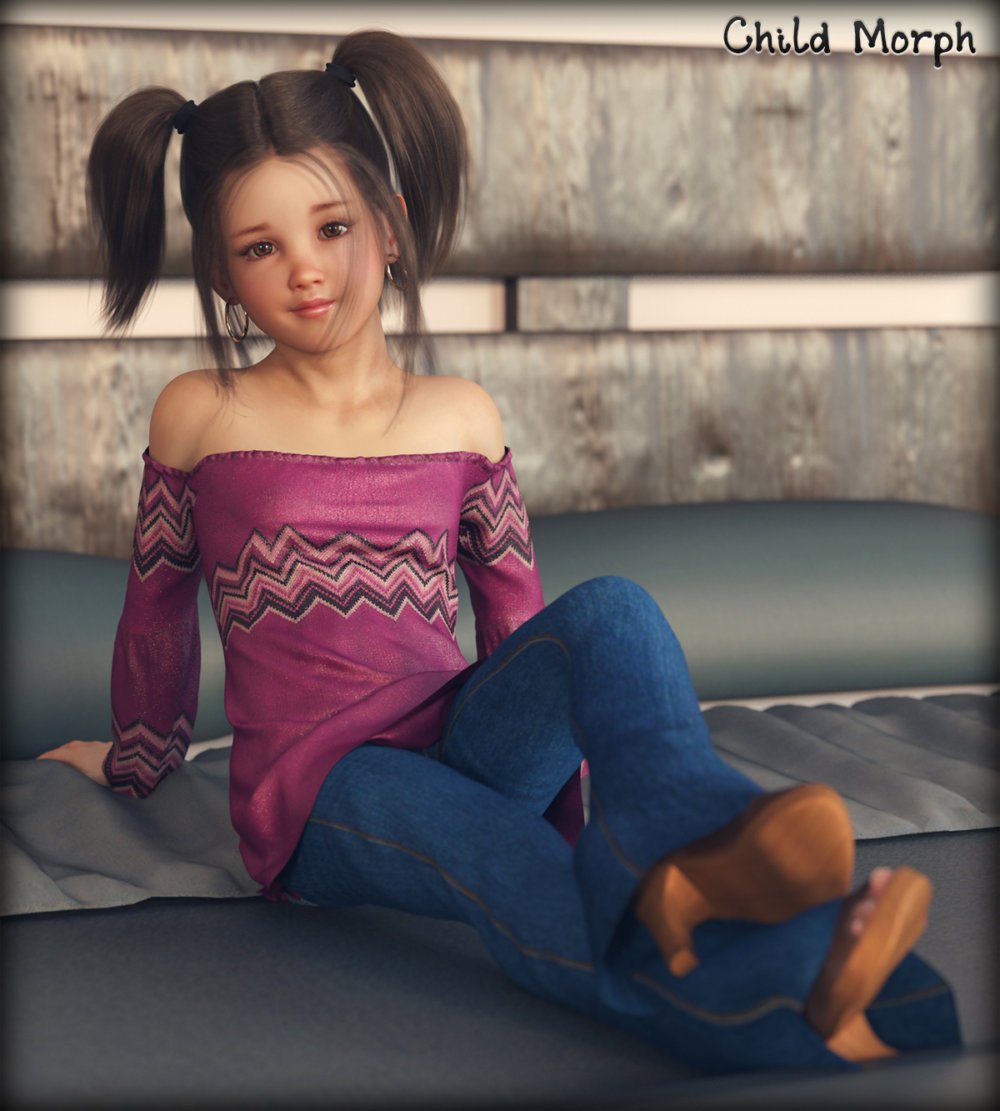 ---