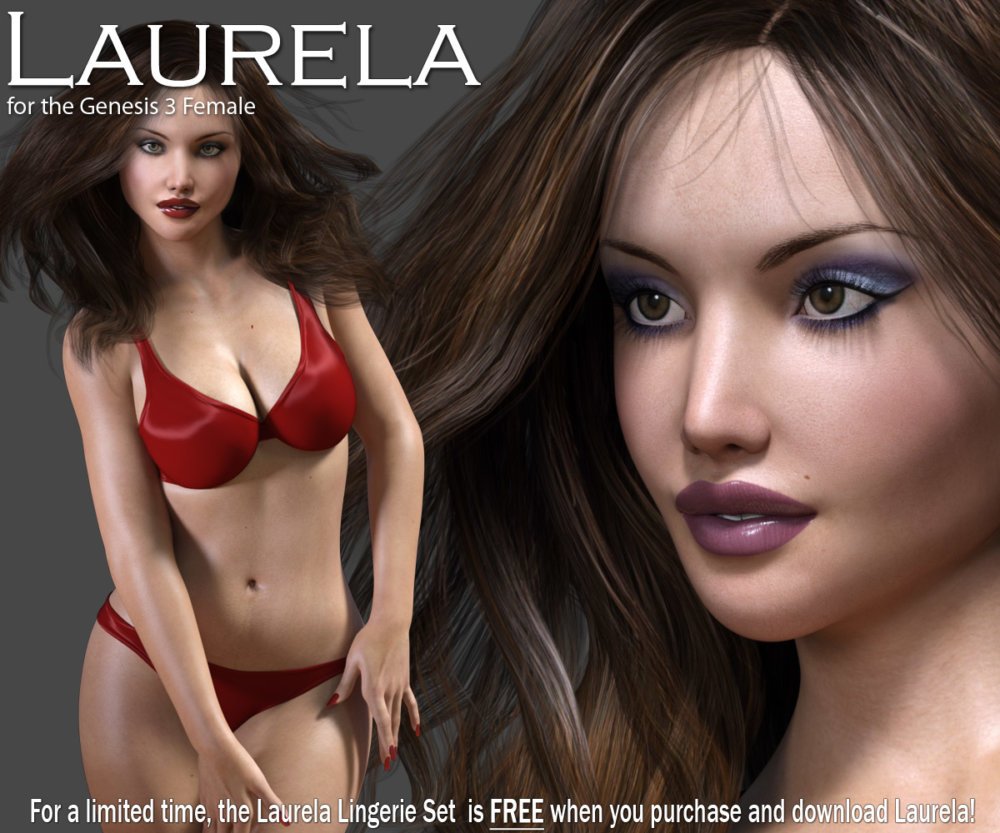 Now through June 30, the Laurela Lingerie Set is included FREE when you purchase and download Laurela!
Laurela is a stunning new brown-eyed beauty for the Genesis 3 Female. Her striking facial features are a bit on the exotic side, and she has a fantastic body to match!
And for a limited time, when you purchase Laurela, her fabulous Laurela Lingerie Set will be included in your account with the Laurela product download, absolutely FREE!!
Included in this package:
1 Head INJ/REM
1 Body INJ/REM
1 Nails Long Round INJ/REM
1 Nails Long Square INJ/REM
1 Full Body Iray MAT
1 Full Body 3Delight MAT
4 Eyelash Applications (Iray and 3Delight)
8 Eye Colors (Iray and 3Delight)
38 Makeup Options (Iray and 3Delight)
24 Lip Colors (Iray and 3Delight)
10 Nail Colors (Iray and 3Delight)
---