LBG Soft Body Solution: G3F Chest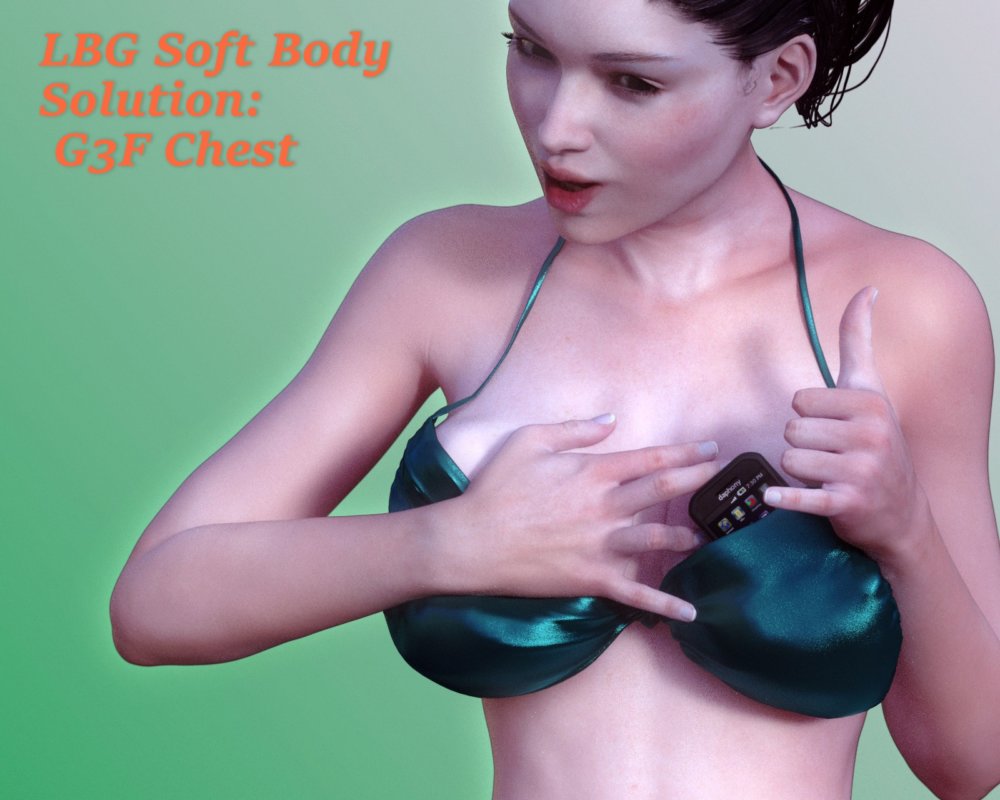 I started creating this product out of the need to have something I could use inside Daz Studio to universally deal with soft body collisions.
This is the first set in the series because G3F's chest seems to always get in the way of a perfectly good pose…
There are some soft body collision products in the store already, they are generally restricted to large and flat front, side or under collisions.
LBG SOFT BODY SOLUTION:G3F CHEST can be used for soft body collision, clothing movement and poke through fixes in almost any direction or size/shape of collision.
This set consists of 229 pose morphs, located at the Standard Definition points on G3F chest and in a direction to emulate soft body collision.
Those same 229 pose morphs are copied as well with Auto Follow turned off. It is a simple idea but a very useful and powerful utility.
By sliding the various dials in your desired direction you can move clothing, fix poke through and deal with soft body collision all without leaving Daz Studio!
Because they are pose dials (not morph dials) you can save your results as a "pose preset".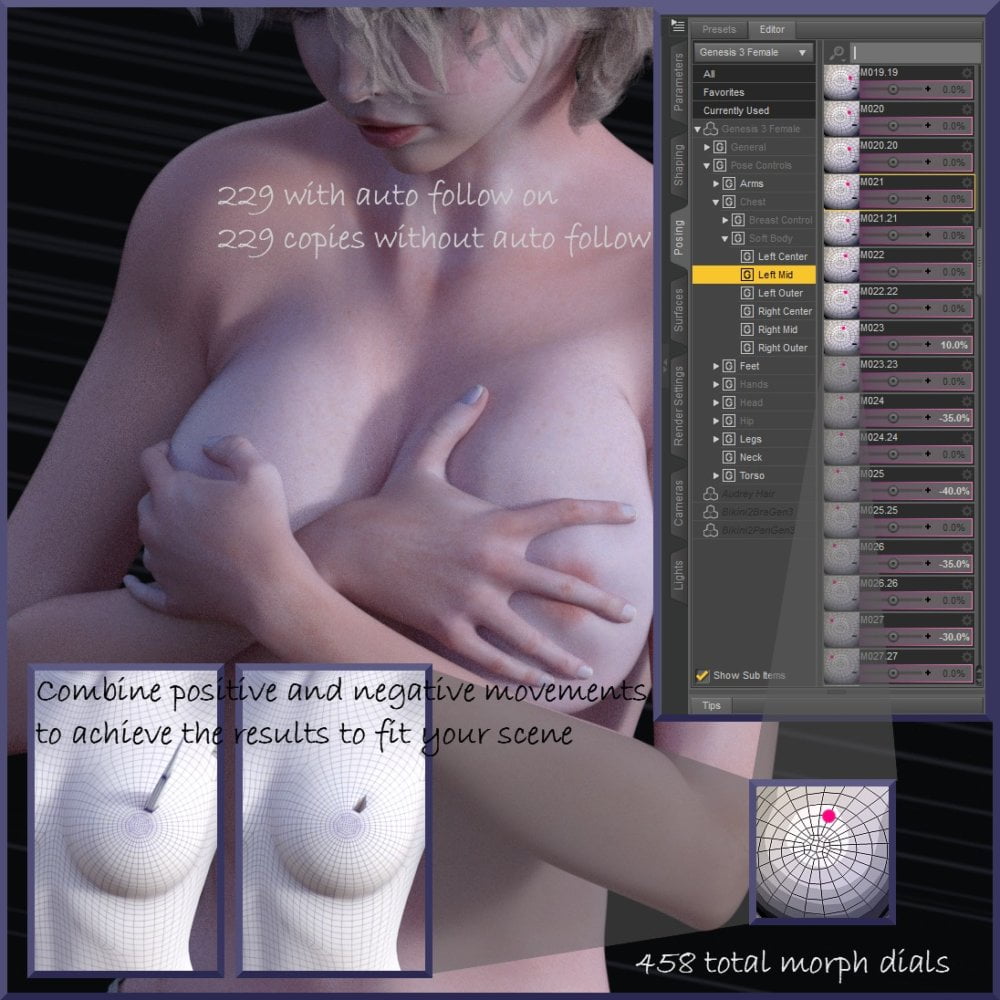 ---