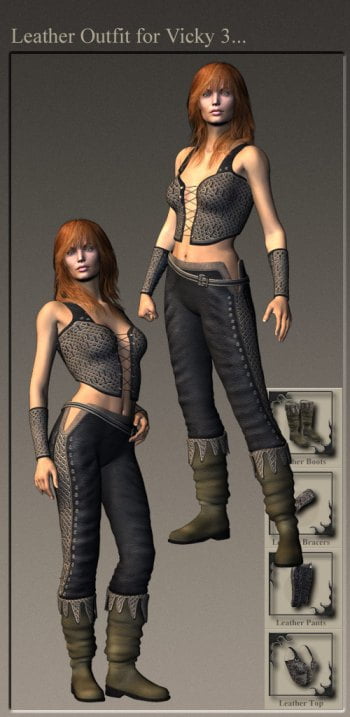 Put some character into Vicky with a little bit of leather!
Get Vicky 3 ready for adventure. This conforming outfit is very simple and easy to use. It comes in 4 parts and has been divided by materials to allow customization. A leather texture is provided as well as a template for your own texture creation.
Poser and DAZ's Victoria 3 is all that you need to enjoy this set.
+ BONUS:
Tiger Savage Texture Sets for Xurge's Fantasy Leather Wear for Victoria
Tribe for X3D V3 Leather Fantasy Outfit
---