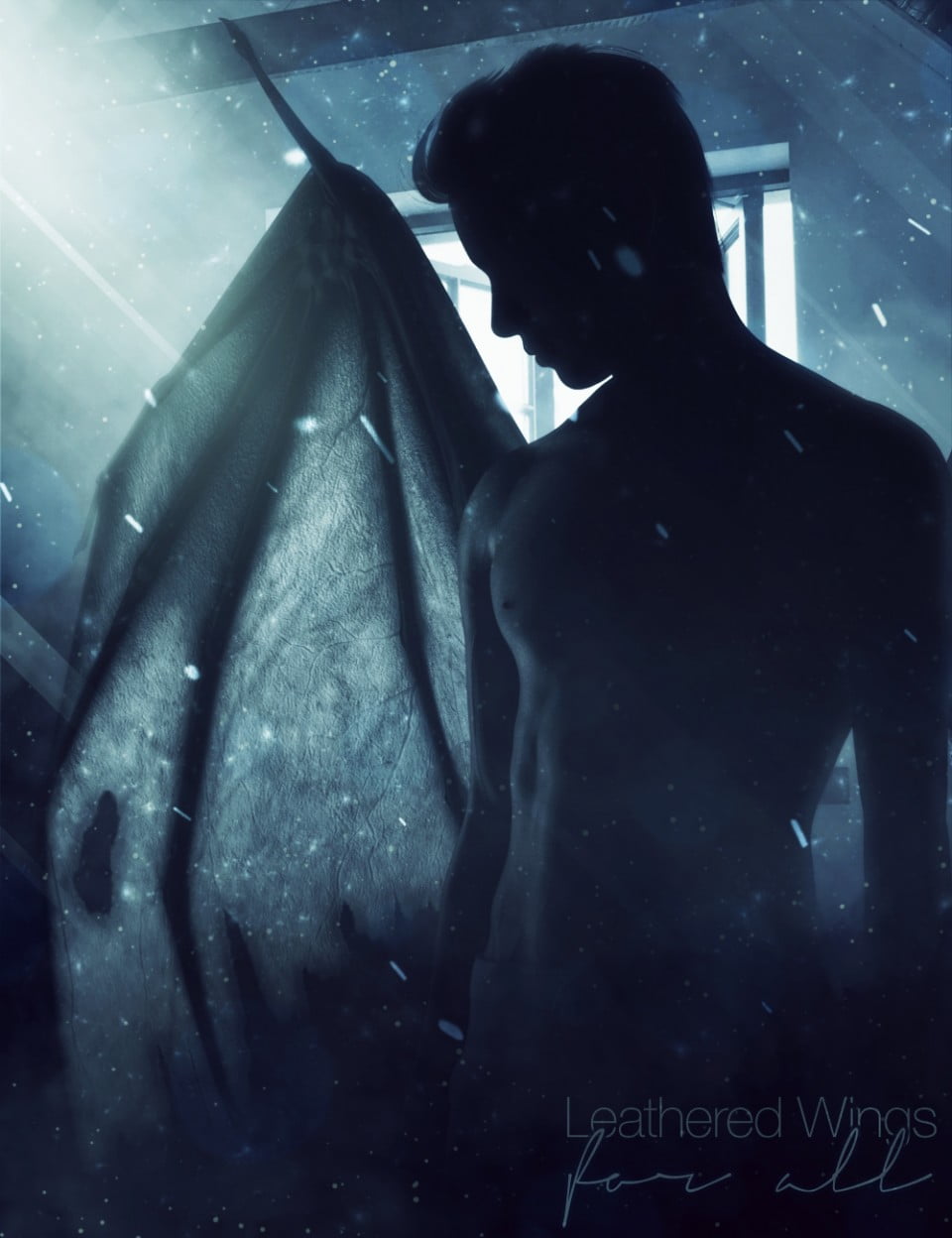 In the same line as our "Feathered Wings for All" product, "Leathered Wings for All" is a set of pose-able wings created for awesome realism in your renders.
Modeled realistically on a real bat's wings – this product offers very realistic posing with easy-to-use controls. The individual bones are intelligently controlled so that as a user, posing is as easy as posing a few bones.
The included automated posing dials enable quick setting of generic wing positions.
Quick load presets are included for Genesis, Genesis 2 Male, Genesis 2 Female, Genesis 3 Male, Genesis 3 Female, Genesis 8 Male and Genesis 8 Female. Individual left and right wings are also included that can be added to literally any figure by simply parenting the wings to the chest area.
Want more than one set of wings? No problem – simply add multiple sets to your figure and use the easy adjustment dials to re-position the wing joints!
Separate surfaces for the membrane and wing structure enable different texture maps to be applied to each part of the wings.
What's Included and Features
Leathered Wings for All: (.DUF)
Wing Presets:
Generic – separate left/right wings can be added to any figure or object
Genesis
Genesis 2 Male
Genesis 2 Female
Genesis 3 Male
Genesis 3 Female
Genesis 8 Male
Genesis 8 Female
Adjustment Dials:
Adjust Wing Fwd-Back (Left)
Adjust Wing Fwd-Back (Right)
Adjust Wing Shoulder Spacing
Adjust Wing Shoulder Spacing (Left)
Adjust Wing Shoulder Spacing (Right)
Adjust Wing Up-Down (Left)
Adjust Wing Up-Down (Right)
Pose Dials:
Drooping Wings (Left/Right/Both)
Fold Wings (Left/Right/Both)
Shielding Wings (Left/Right/Both)
Wing Fold Heart (Left/Right/Both)
Wing Protect (Left/Right/Both)
Styling Dials:
Wing Length
Wing Size
Material Options:
Aqua Blue (Iray)
Dark Brown (default) (Iray)
Dark Pink (Iray)
Deep Red (Iray)
Glossy Purple (Iray)
Normal/Tattered (Iray) – can be added to any preset
Textures Include:
16 Texture, Bump and Transparency Maps (512 x 512 up to 4096 x 4096)
Daz Studio Iray Material Presets (.DUF)
Notes
This product includes:
1 DSON Core Installer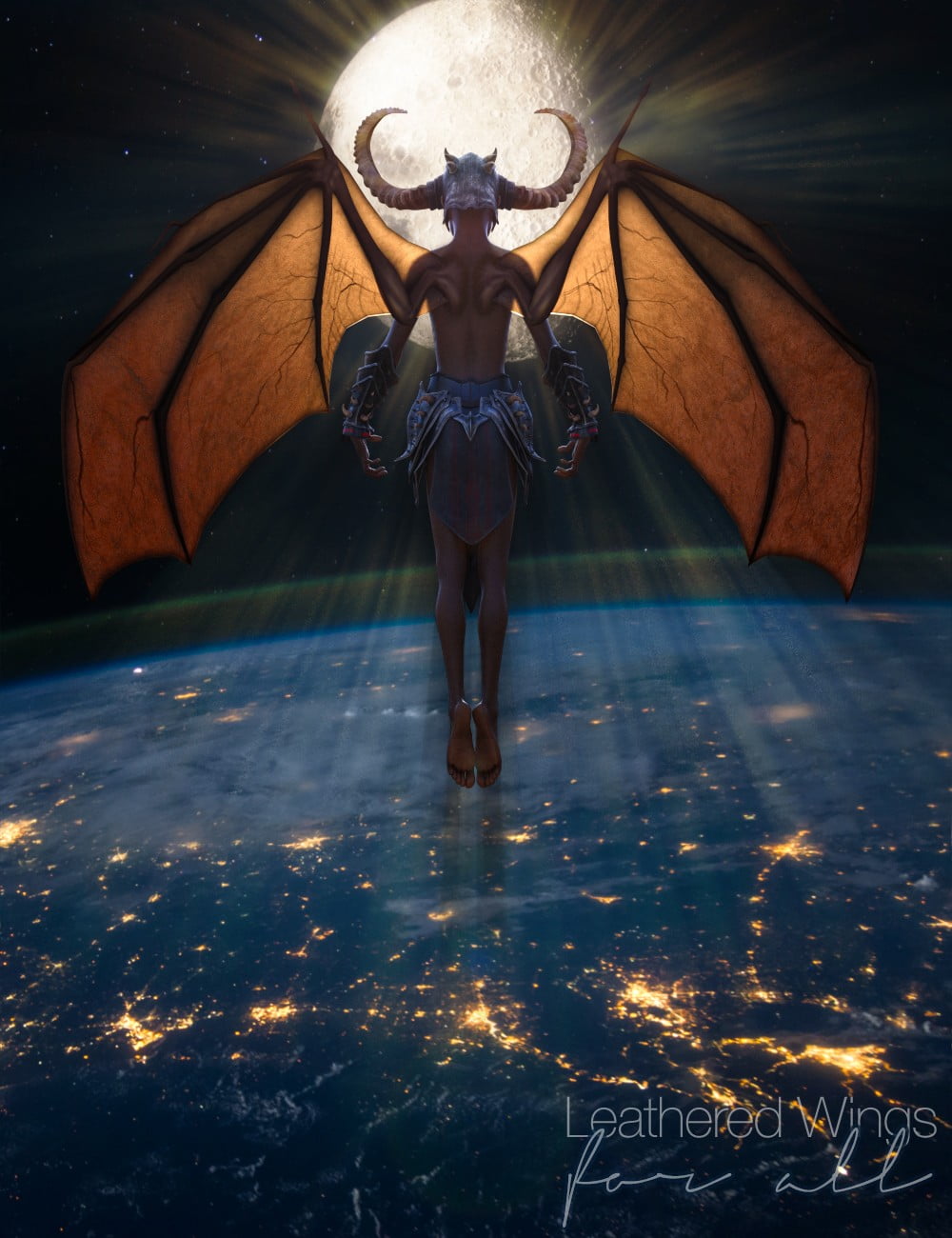 ---