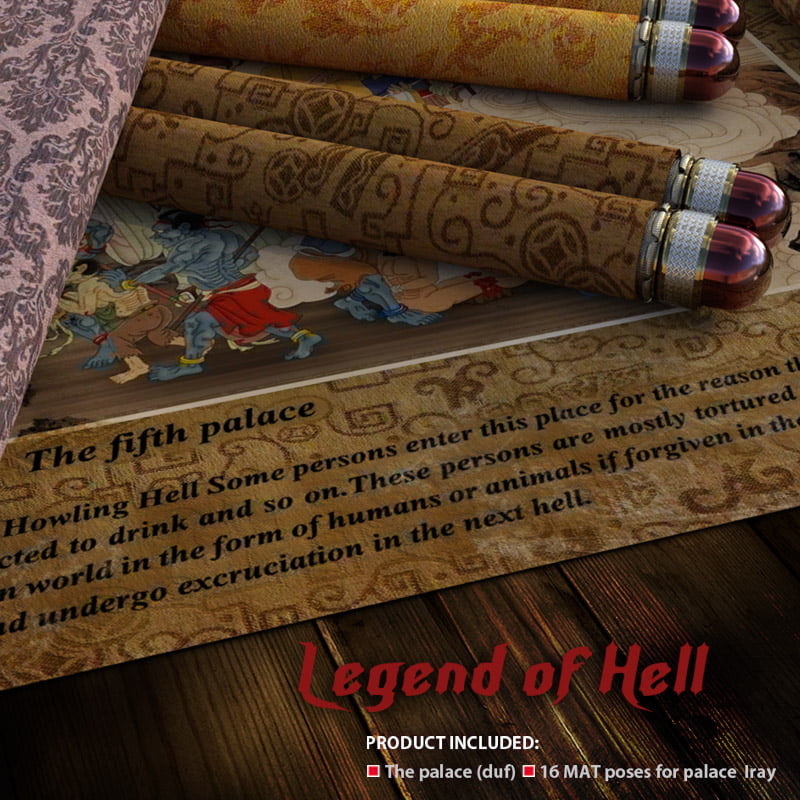 ---
Legend Of Hell
This product is the ancient Chinese painting. At that time, the painting is mounted on the reel,can be rolled up to save,can also be easily open to watch, you can change the image by MAT file.
The materials of this product are obtained from the Chinese Buddhism, in which the hell is spectacular and magnificent and is divided into 10 palaces, each of which consists of some small hells. The destination of one's soul after death is the hell, where the souls would stand trials by different hell messengers based on one's good and evil behaviors before death. This product is expressed in the form of traditional Chinese painting and includes thousands of figures and hundreds of animals and buildings, all of which are drawn manually(Photoshop), with the details being exquisite and the historical value and artistic value being high.
The product included 5,6 and 9 palaces,the textures is 8000*8000 pixels.D|S Iray only,3Delight is NOT included.
---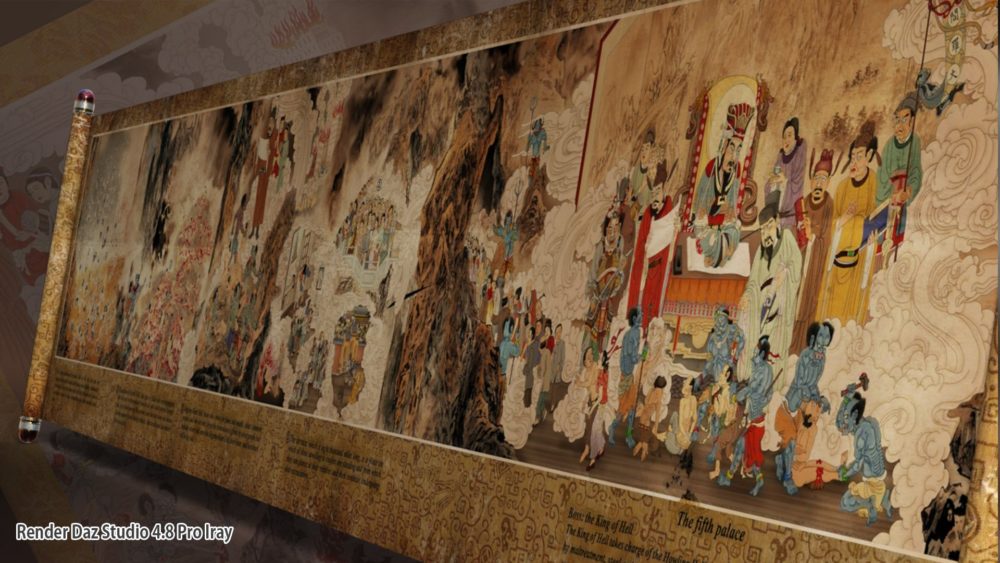 ---