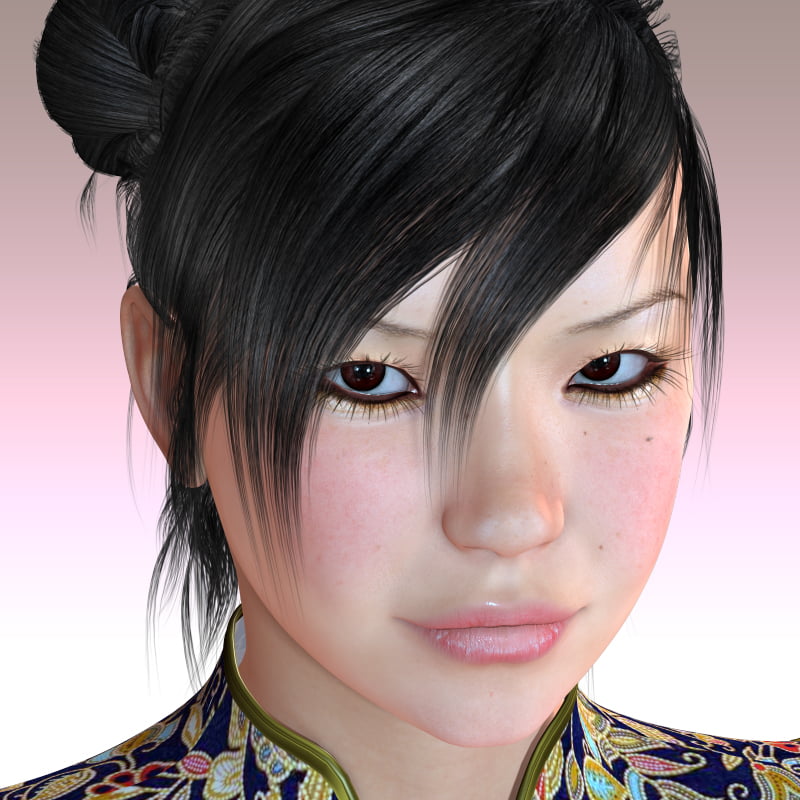 Lei is a cute but slightly naughty Asian character for V4.2
Her face is a combination of the Daz Morphs++, and custom morphs. There are 3 options for her body; 2 of these use the Daz Morphs++, the other uses these combined with the Elite Morphs from Daz.
Lei has 5 normal makeup and 7 fantasy makeup options, along with 10 lip colours all of which can be applied separately to expand her versatility.
The default shader is quite sensitive to lighting and consequently will not work perfectly with some lights; there is an alternative version of the shader for all of the texture options, which works well with any lighting.
---