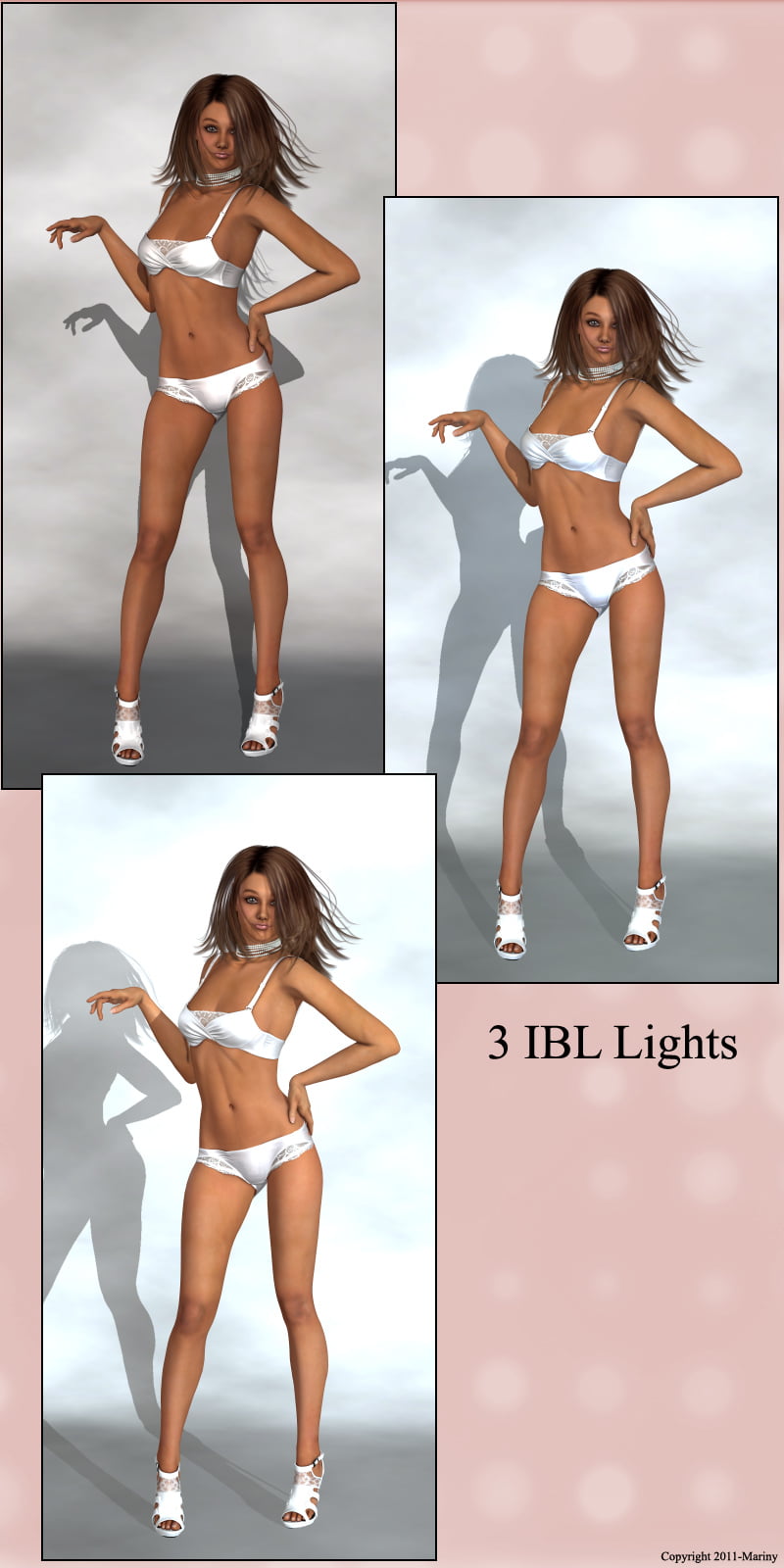 She comes with separate lips and eye makeup's for more variety…
She have 3 different body textures; natural skin, black flowers and white flowers… The flower body textures have 2 flower head textures too…
Her skin mat's have AO setting in it, to provide a more natural shadow play between the skin and clothes, and when, for example, hands touching the body,jewelry touching the body etc.
She gets a more natural shadow between upper lip and lower lip, and goodbye to glowing nostrils…
If you use the skin mat with AO, do not use the lights with AO in them. Then use lights with No AO. If you use lights with AO when you're using skin mat with AO, the shadows can look too dark.
Light with AO is designed for skin that has no AO mat in them.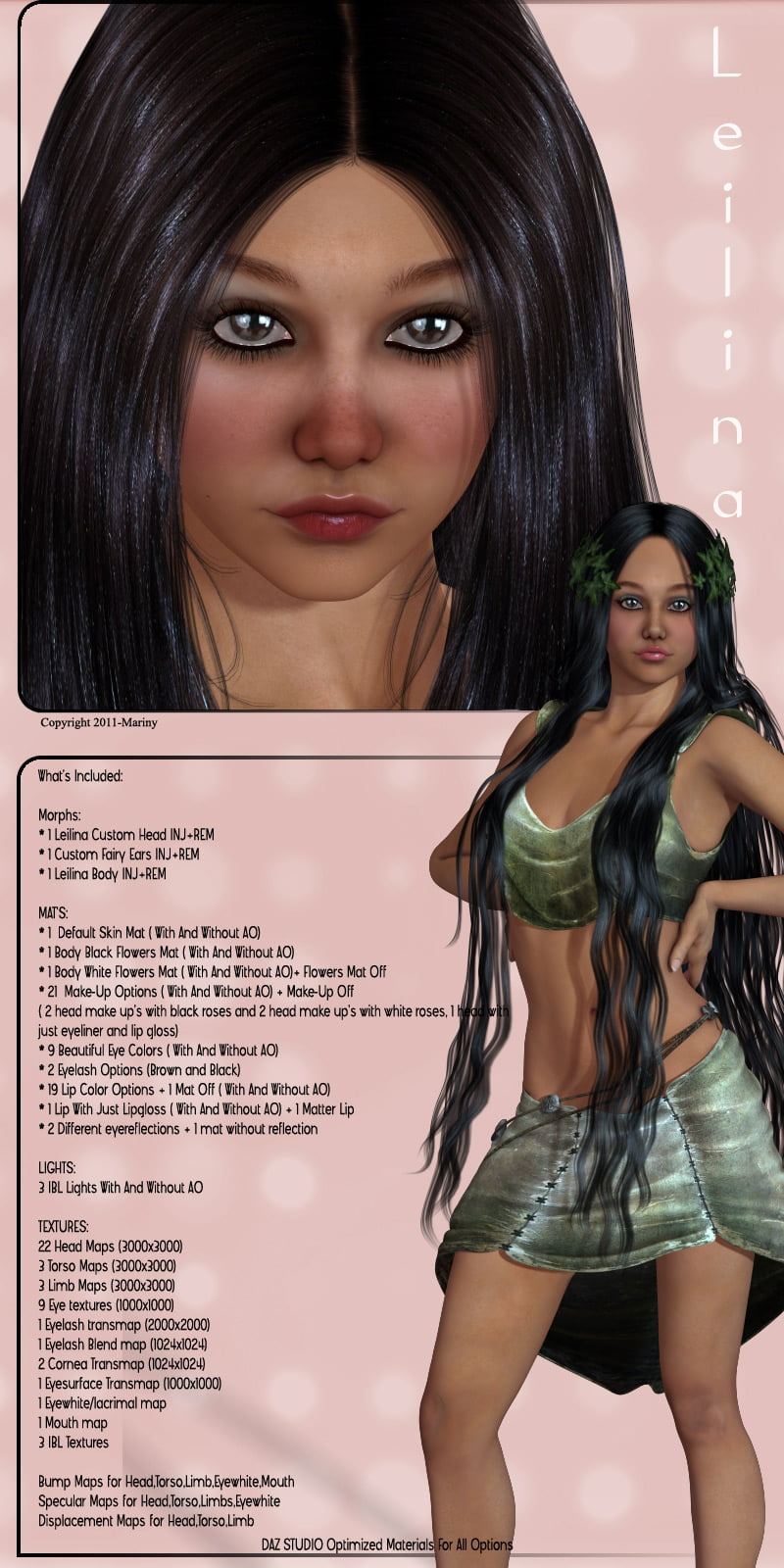 ---