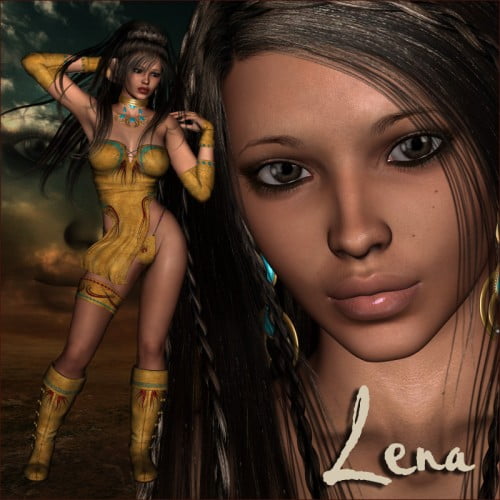 In addition to the V4 and A4 included in the outfit, there are special fitting and movement morphs for?several pieces. The loins, both front and back have 4 body handles, as well as special posing morphs.
? When using Lena's morph with her clothing, after loading V4 and applying the Lena morph, load the?clothing and conform it to the figure. In the "Lena_byRhi" pose folder, you will find a sub-folder?called "LenaClothingFits" which contains mat poses to apply to each piece of clothing in order?to fit the morph.
? Be certain to apply V4's clothing magnets to the Top and also the Thighband, in order to get a?better fit and avoid problems when posing.
? For the "Armcovers", to avoid poke-thru in the elbows when bent, make sure to have V4?s body chosen before clicking to apply each armcover.
? Lena's skin textures were created using my own personal stock of high resolution photographs for the?ultimate in realism and beauty. Her package also includes skin shaders, bump maps, and specular maps?in order to enhance her skin texture and provide even more realism. There are mat poses to apply?textures and makeup with or without the shaders.
? If you want to render with displacement, be sure to check the box "Use Displacement Maps" option?in your render settings.
? When using the skin with shader options, be certain to also use the makeup and lip settings created?with the shader option as well.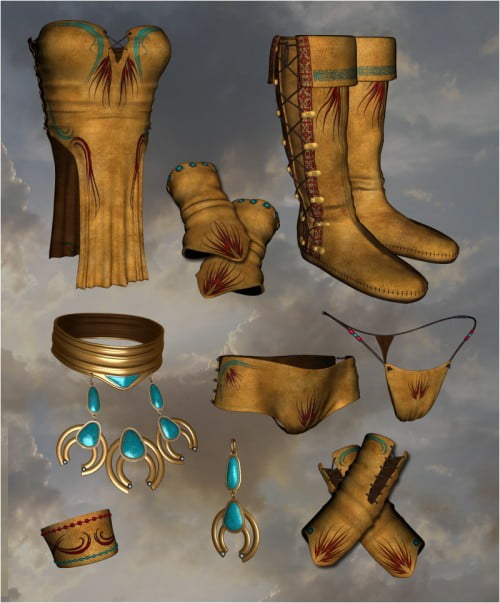 ---